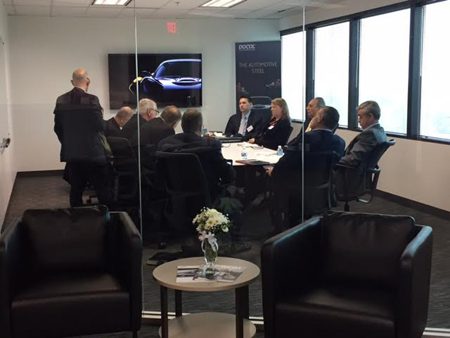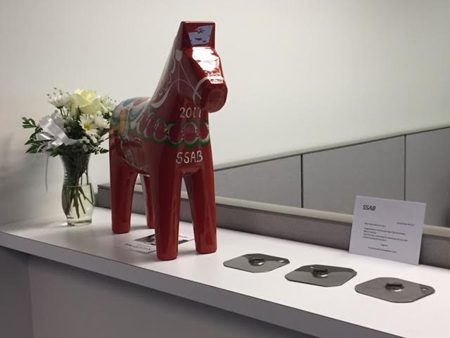 When you walk into the new offices of Swedish steel manufacturer SSAB, you'll find a red horse there ready to greet you.
That traditional wood-carved dala house is a symbol of SSAB's home country, and it is a touch that makes this office unique.
As part of SSAB's commitment to expanding its business in the American automotive market, the global steelmaker has opened a new office near Detroit. SSAB, Swedish steel manufacturer of high-strength wear and structural steel, will house a sales team in its new Southfield, Mich. location dedicated to serving SSAB's existing and potential automotive customers.
"I'm thrilled that we are opening this new office in Michigan," said Olavi Huhtala, head of SSAB's European and automotive operations.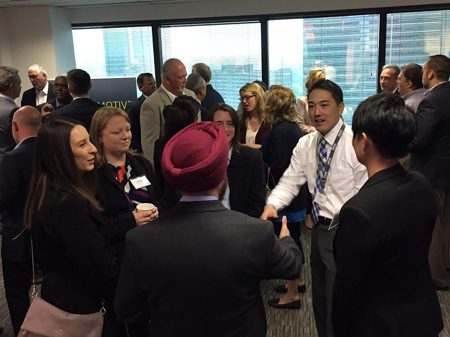 Team members at the new office will focus on SSAB's Docol brand steel, which is designed to help the automotive industry improve the crashworthiness and fuel economy of its vehicles, as well as minimize its environmental footprint. Docol steel grades are used by manufacturers and suppliers in millions of vehicles, in a range of components and applications.
SSAB officials said they are committed to serving the automotive market with its high-strength steel product offerings, outstanding quality and superior service. This office, in the heart of the American automotive industry, demonstrates its long-term dedication to these important customers.
The SSAB team hosted an open house on May 4. Guests included customers, SSAB executives and local and state government officials, including the mayor of Southfield, Kenson Siver.