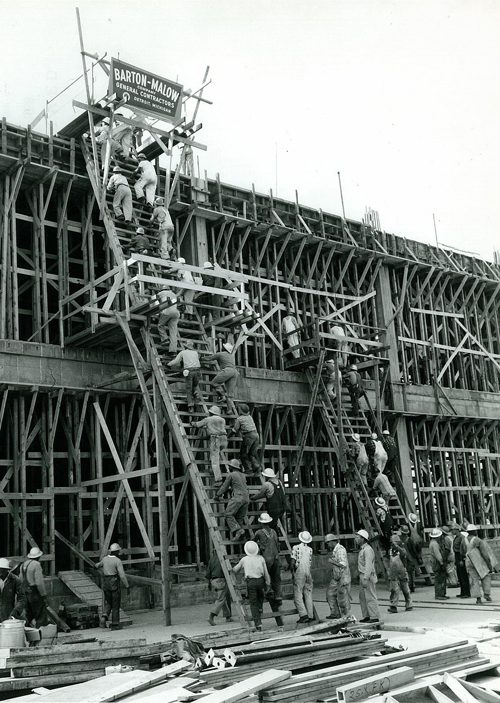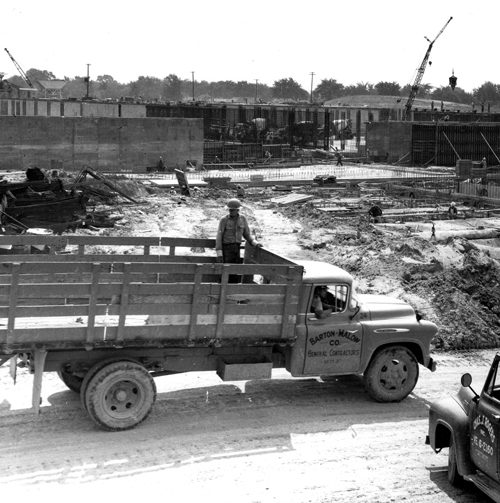 Talk about having an impact on Michigan – as you're reading this, the Barton Malow Co. is providing construction management services for projects ranging from the Detroit Events Center and Children's Hospital of Michigan Critical Care Tower locally, to the complete renovation of Daytona International Speedway nationally.
This August, Barton Malow will mark its 90th anniversary milestone. The business, founded in Detroit in 1924 as the C.O. Barton Company by Carl Barton, is headquartered in Southfield and has 12 regional offices across the United States.
Barton Malow employs about 1,300 team members, including 600-700 tradesmen, and provides construction management, design-build, program management, general contracting, technology and equipment installation services for industry-leading construction projects nationwide.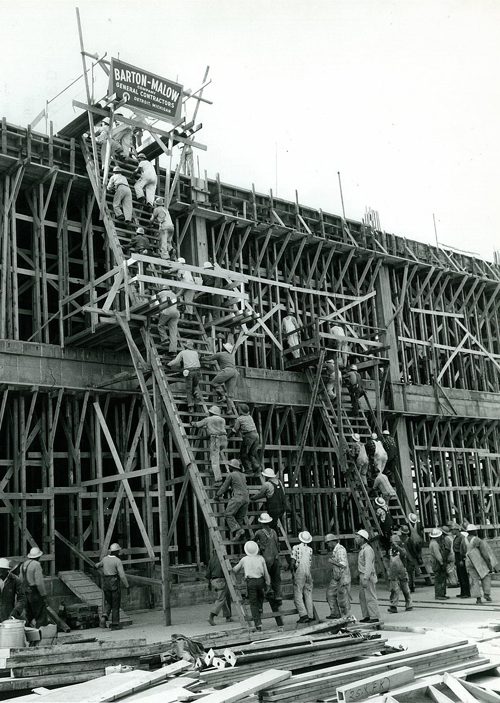 About Barton Malow: Barton Malow  provides construction services through a variety of delivery methods with focused capabilities to increase safety, quality and productivity through its self-perform trades and technology applications. It serves as one of the top performing contractors in market specialties such as automotive, education, energy, federal, health care, industrial and manufacturing and special event facilities.
The employee-owned, ISO 9001-certified company is consistently ranked among the top construction firms in the U.S. and has market niche expertise in automotive, health care, higher education, industrial, energy, federal and government, K-12 education and sports/special event facilities. Annual revenues exceed $1 billion.
"When companies reach significant milestones like 90, others often want to know the secret to their longevity. In Barton Malow's case, I can tell you that our endurance can be attributed to not only what we do, but how we do it. We treat everyone fairly, ethically and respectfully, and that's what truly matters," said Ben Maibach III, chairman and CEO of Barton Malow.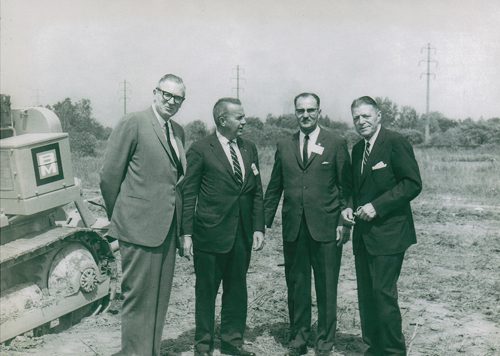 Barton Malow's core purpose is, "Building with the American Spirit – People, Projects and Communities," and the corporate culture, since its inception, has been entrenched in a commitment to others. To that end, in 1954, the Barton Malow Foundation was established by Carl O. Barton, Arnold Malow, Harold Butler and Chairman Emeritus Benjamin C. Maibach Jr.
Today, Barton Malow donates an average of five percent of its pre-tax earnings each year to charities and foundations across the country. This year, the Foundation marks its own milestone, providing support to communities and individuals in need for 60 years.
Also marking major milestone anniversaries are Barton Malow's Baltimore office, which this year turns 25, and the firm's groundbreaking summer internship program – LEAPS (LEArning Practicum for Students) – founded in 1984, will celebrate its 30th year. Additionally, Ben Maibach III will be recognized this year for 50 years of service to the firm. Ben's son, Ryan Maibach, now serves as Barton Malow's president, and his brother, Doug Maibach, serves as the company's vice chairman and executive vice president.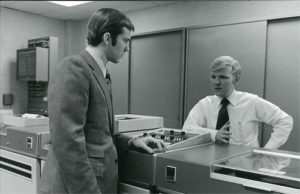 We appreciate the impact Barton Malow is having on Michigan – especially the "Good Deeds" the company is doing as part of its 90th anniversary celebration. For example, we told you about the first-ever Barton Malow Foundation Building Communities Golf Classic, which took place on June 23 at Meadowbrook Country Club in Northville. The chosen charitable benefactor? The Heat and Warmth Fund (THAW) and Habitat for Humanity. Not too shabby.
Want to see your company in our Throwback Thursday feature? Contact us! Email Digital Editor Karen Dybis at [email protected] for more information.