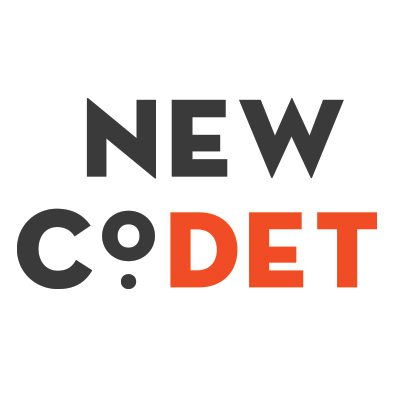 Working in an office or from home is fine most days. But every once in a while, an opportunity like NewCo comes along that pushes you out of your ordinary schedule, opens you up to new places and ideas as well as reminds you why it is important to leave your comfort zone.
#NewCoDet or NewCo Detroit version took place this week, and it arguably was the business event's most enjoyable yet. There was a wide variety of businesses to explore. The organization was top notch, making it easy to find the companies involved. And people were enthused at every stop, both the host companies and the participants. Everything, in other words, gelled in a great way.
Corp! Magazine participated through me (Karen Dybis, the Digital Editor), and I was able to visit three locations Wednesday. I started the day at the Motown Museum, took a tour of Gensler architecture in downtown Detroit and got to know the team at Detroit Grease as well as its partners at Recycle Here! and Green Living Science.
What made the day great was both what I learned about each business as well as new enthusiasm for what I do. I selected these companies to visit because I knew little to nothing about all of them. In the case of the museum, I have lived in Michigan my entire life and never visited it. That needed to change, especially in light of the new programming the museum is doing. I also was interested in Gensler because I knew it was a long-term Detroit business with a larger international presence, and I was curious about its work here. I also respect Recycle Here!, so I knew Detroit Grease would be an interesting addition to the day. I was not disappointed in any of these choices.
Here is a little bit about my three stops: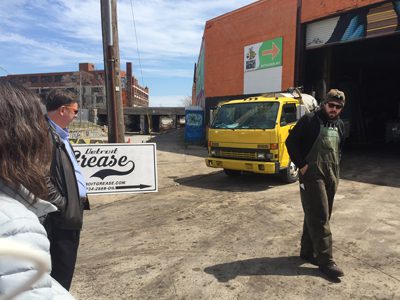 Detroit Grease: I learned about the opportunities and challenges in collecting grease and helping turn it into bio-diesel via Detroit Grease. The business runs on little to no debt, co-founders Gabe Jones and Joe McEachern told us. They use all reclaimed materials gathered from other local businesses or through resale, like the big tanks it purchased from a tax auction. It has forged many relationships with Michigan farmers and composters to ensure its so-called waste materials go to use, taking many hours and man power ot make it happen. I also got to tour the legendary Lincoln Street Art Park, created by Recycle Here! as a way to bond the community and show that vacant land doesn't need to serve as a junk yard. I was hugely impressed with the way Recycle Here! focused on creating community via all of its techniques, including not exchanging money for its recycling program. Rather, it asks people to do good for themselves and the city just because it is the right thing to do, said organizer Matthew Naimi. Impressive stuff.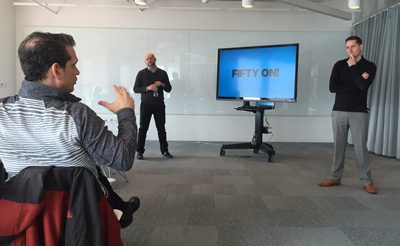 Gensler: The view from this impressive address at 150 Jefferson is something you've got to see. And thanks to Gensler's growing community presence, there is a good chance you'll be able to see it in person soon enough. Gensler has been in Detroit for more than 20 years, and it has been working across the Metro area, bringing its interior planning and architecture expertise to many projects. But it also is investing itself and its employees' knowledge into making Detroit a better place to work and live, which is intriguing. I was left with the impression that Gensler is a thoughtful organization, creating slow but effective change wherever it works. It should be exciting to hear more from this company as it develops projects along Mt. Elliott and other Detroit locations as well as boosts its involvement in community-driven projects.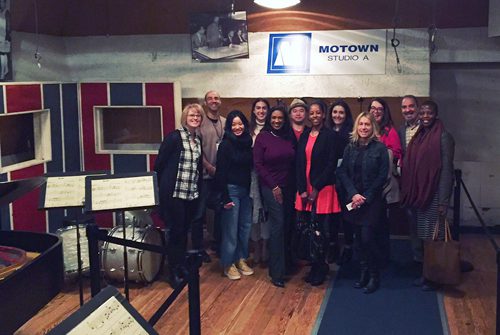 Motown Museum: So much is happening at this little Detroit gem. Robin Terry, CEO, granddaughter of the museum's founder and Berry Gordy's grand-niece, personally conducted our tour, which was thrilling in and of itself. But she also told us about the museum's new outreach to the community, including student camps, spoken-word competitions and more. Her goal is to make sure people know the museum is not just a treasure to tuck away; it is to be used and visited as a community center of sorts. Among the most exciting parts of the morning was singing along with Terry as she demonstrated how the recording studio and other parts of the house were used to create iconic records by Marvin Gaye, The Temptations and others. She also gave us a personal look at Studio A, including the production room where Motown's music makers had worn holes in the linoleum floor as they kept the beat to the songs they we remaking. It was magical – and if you haven't visited the museum at all or lately, you must go. It is an emotional and amazing place. Motown as a brand has such power, Terry noted, and we all were a part of that. It is still strong today, bringing new artists to market and showing the world the difference between being popular and being an icon, she added.
"The house was open 24/7 because (Gordy) knew inspiration hit any time. Creativity isn't 9-to-5," Terry said. "Creative people came together (here) and something happened that affected the whole world."