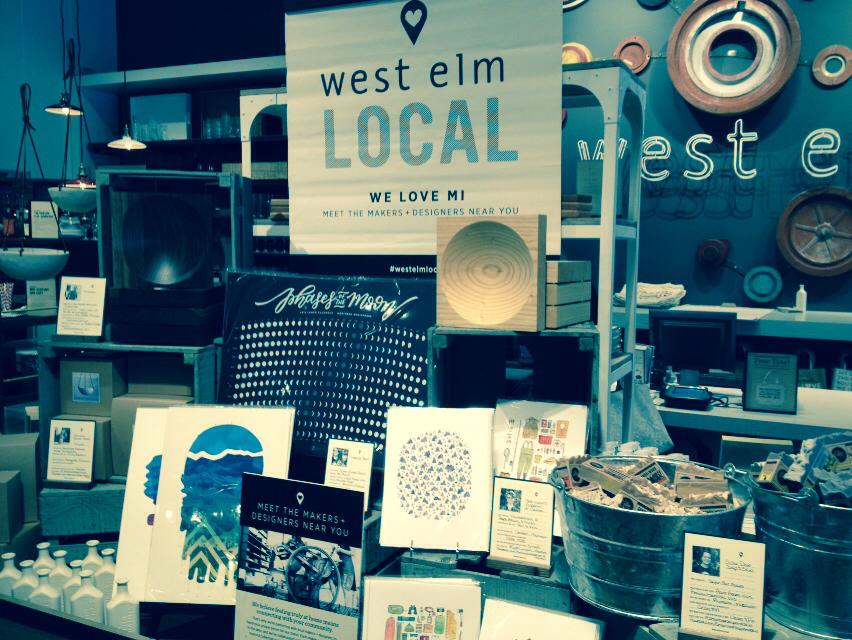 Retailers can be more than places to buy stuff – they can be places where the community can gather, where people share information and where that area's "makers" can find a place to show off their wares.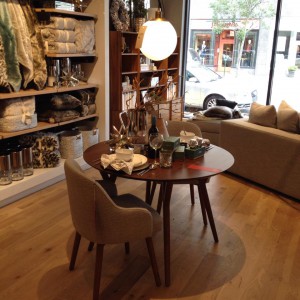 That is what the new West Elm store in Birmingham hopes to be, according to the retailer's new general manager and other store officials. They were on site this week as the stylish new store prepared to open its doors to the general public Oct. 2.
The 15,000 square foot store at 215 W. Maple Road is designed to reflect the environment, culture and heritage of Birmingham, said Nicole Sutliff, director of public relations for the Brooklyn-based retail chain. The store, which is part of the Williams-Sonoma Inc. portfolio of brands, has 42 employees so far and is still hiring.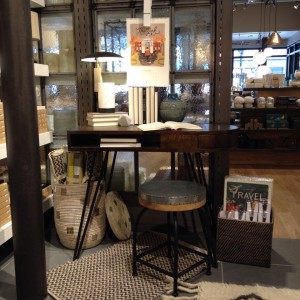 It also will feature a curated selection of products made in Michigan, part of West Elm's LOCAL initiative, as well as the brand's diverse mix of furniture, home décor, gifts and collaborations, explained Wyndal Chapital, the store's general manager who comes to Michigan by way of Arizona.
Here's the details on the shopping goodness. West Elm has the essentials, natch. Couches. Tables. Accessories. Bedroom furniture. It's all here, priced reasonably – think $800 for a couch, $100 to $200 for a side table. It is sleek and simple for the most part, taking a page out of Midcentury design and updating it for today's consumer.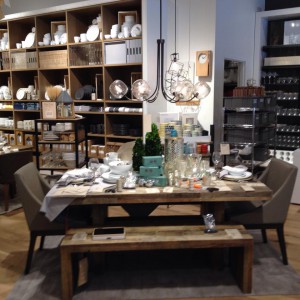 "We really are a seasonal brand," explained Sutliff, who noted that most of West Elm's stores will have locally made merchandise, much like the Birmingham store does. "We have our fall and holiday accessories in the store right now. But you'll see those accessories change at least four times a year, maybe more."
For example, the store has a large stock of faux furs right now, just right for Michigan's chilly winters. "They make you want to cuddle up," Sutliff said.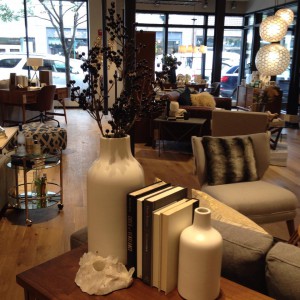 Appealing to local shoppers is a key aspect of what West Elm does, added Chapital. To that end, the store will carry a variety of "Mitten Made" products as well as offer free design consultations in store and in customers' homes in hopes of spreading the West Elm love.
"Community is very important to us as we continue to grow," continued Sutliff.
The Birmingham store includes products from the following Michigan-based makers: Arthur's Plaid Pants, Babylon Soap Company, Cellar Door Soap, Jody Lynn Burton, Marcy Davy, Meant to Be Sent, Milled Co., Revisions Design Studio, Tenebras and War Paint Studio.
Some background: Since it launched in Brooklyn, NY in 2002, West Elm has been helping customers express their personal style at home. Its mission is three-fold: 1) It offers choice in products and services, helping customers create a home that tells their story; 2) it builds community with customers, collaborators and associates, connecting like-minded strangers through inspiration, conversation, events and activities; and 3) it has a focus on consciousness and honest business practices in everything it does, from handcrafted and local products to supply chain transparency and sustainability.