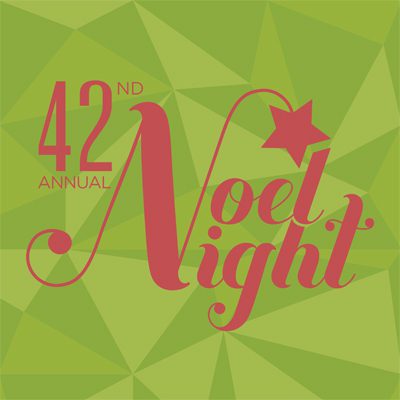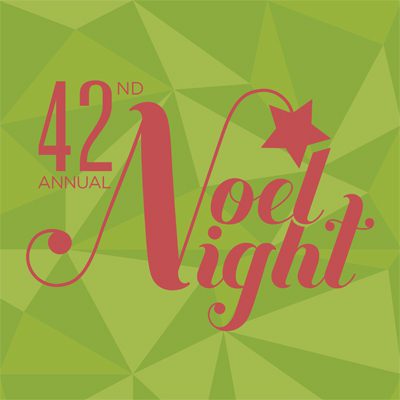 When you've got something great, you should celebrate it. And that in a very short summary is why events such as Noel Night are ideal vehicles for displaying the huge success stories in Midtown Detroit.
The event has become so large in recent years that it's nearly impossible to see it all in one night. And that's OK, says Annmarie Borucki, Special Projects Manager for Midtown Detroit, Inc. It just means that to have a great Noel Night experience you must 1) Arrive early, 2) Plan ahead and 3) Just come on over to Midtown and have too much free fun.
The 42nd annual Noel Night will take place from 5-10 p.m. Saturday in Detroit's Midtown District. During this Cultural Center-wide holiday open house, activities range from horse-drawn carriage rides, holiday shopping, family craft activities and performances by more 200 area music, theatre and dance groups.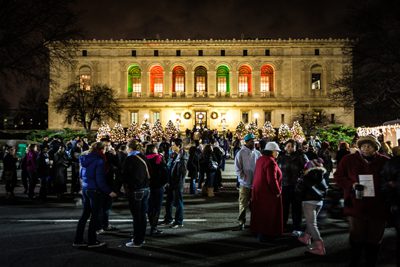 "There's no way you can see it all. There's so much going on that if you tried to hit every venue, you would just go nuts," Borucki said. "We're constantly updating the schedule, and there's more than 70 venues participating, from museums to galleries to churches to restaurants. We encourage people to figure out what you want to do and set up your own schedule."
So, here are some highlights and everything else you need to know about Noel Night. But remember: Dress warm. Arrive early. Watch out for road construction and the Wayne State University graduation traffic. Plan ahead for what you want to see. And spread the love for Midtown far and wide.
• Hipster favorites The Wild Feathers will perform at the Motor City Brewing Work's Warehouse at 441 W. Canfield at 6:15. The Nashville-based group is known for their organic rock-and-roll sounds, warm melodies and Southern hospitality.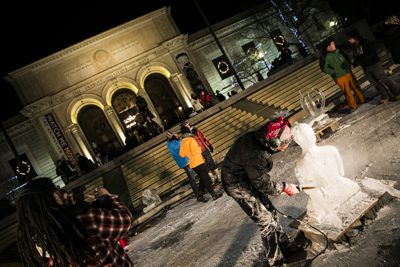 • Looking for something more radical? Try Rev. Billy & The Stop Shopping Choir. This performance-arts group is from New York City. They preach an anti-consumerist gospel, so be ready for some noise. They are at the Garden Theater at 3929 Woodward at 7:30 and 9:30 p.m.
• Want some holiday music? The Good Lovelies bring a bit of folk to holiday standards at the Detroit Institute of Arts Lecture Hall at 5200 Woodward at 8:45 p.m. Holly Miranda will put on a themed show with Ambrosia Parsley and Chris Maxwell at the Detroit Symphony Orchestra's Music Box at 8 and 9 p.m.
• And the Goddess of Noel Night – Thornetta Davis – will be performing at 9 p.m. at the Cass Corridor Commons in the Sanctuary at 4605 Cass. Even if you cannot stay for the whole performance, show up up waaaaaay early to even get a seat or standing spot.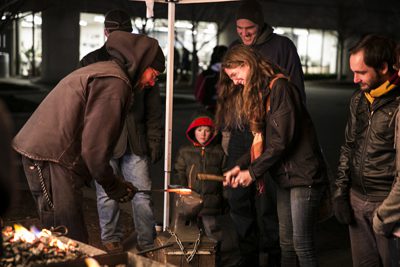 Looking for some other unique things to do? I'm thinking the Ice Scraper Challenge is a must. Wayne State University and College for Creative Studies students meet at the DIA Plaza to take blocks of ice and transform them into sculptural creations. For more art, check out the Detroit Design Center Gallery at 4225 Third with a metal and glass works show by the uber cool Nordin Brothers and other artists.
Noel Night is produced by Midtown Detroit, Inc., a nonprofit community development organization that supports economic growth in Detroit's Midtown district.  Call 313-420-6000 or visit http://www.noelnight.org for additional information. Keep checking from now until Saturday's event for update.
As for parking, a free shuttle service is offered between participating venues. Convenient parking is available in area lots.