"The road to success starts in your hometown."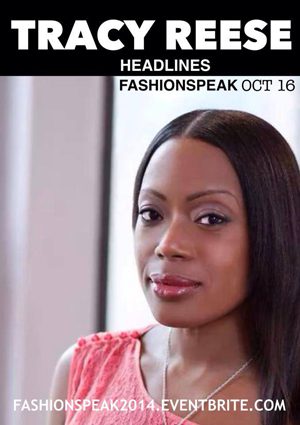 Those are the words of Detroit native and world-renown fashion designer Tracy Reese, who wowed the crowd at Thursday's FashionSpeak event at One Woodward in Detroit. The one-day conference, now in its sophomore year, is the grand effort of the Detroit Garment Group Guild.
The conference's goal is to show young (and seasoned) fashion designers, stylists, managers and more that there is good reason to stay in Michigan to build their businesses. That there is support here. That there are liked-minded entrepreneurs here. That they can do everything they've dreamed of when it comes to fashion and design right within the Mitten.
Lest you think this was a day of platitudes and praise, let me tell you…it also was a day of hard truth, of verbal slaps in the face, of reality checks. No one got hurt in the making of this unique conference, natch. But there were truth bombs all over the place.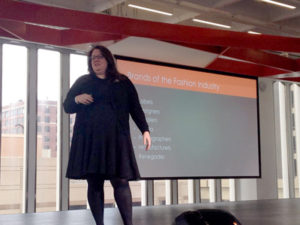 For example: Rachel Lutz, Proprietress of The Peacock Room in the Park Shelton, scoffed during her presentation on brands and marketing at the companies that throw "Detroit" in their name and expect to sell loads of merchandise. Be real, Lutz admonished the audience of students and industry veterans. If you just have Detroit in your name, people are going to see through that soon enough. You've got to have a story and an identity that people can believe in – and that includes a deep and concrete connection to this city. So don't think your fashion brand will sell just because you make a false claim that catches the eye of a few hipsters.
At the same time, Lutz was welcoming and gracious about newcomers setting up shop in the city. If people cannot find the accessories or clothing they desire at her jewel box of a shop (she calls it a "room" rather than a big-box monster for a reason), then she'll be happy to send the business your way, Lutz told the crowd. Sharing the wealth is part and parcel of doing business these days in Detroit. Not every customer is "her" customer, Lutz noted, and she's ok with that.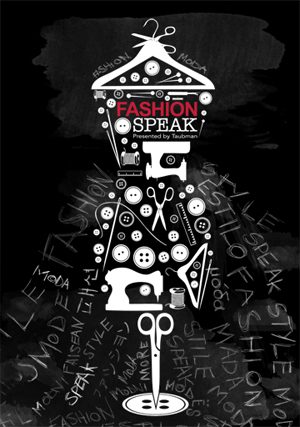 Another interesting bit of brain candy was Lutz's observation that Shinola – the lauded design company in Midtown Detroit – was among to understand the city's ability to be marketed as a luxury item of sorts. That Detroit was as much a part of Shinola's shtick as its products, which include upscale watches, bicycles, accessories and more.
"It took a company from Texas," Lutz emphasized, "to show us that Detroit could be a part of a luxury brand."
And that does that say about the city? That we didn't have enough self confidence to believe that about ourselves? That we could be associated positively with a brand? That Detroit might mean something real to a discriminating consumer? She gave mad props to Shinola for grabbing the Detroit name, giving it weight and then backing up what it's doing here with great products, strong community involvement and all of that other stuff that its customers want. That's loyalty. That creates repeat customers. That's what being a brand is all about, she noted.
Reese, who grew up in the city, brought up an interesting point about Shinola in our discussion before her presentation as well. She comes here often, despite her busy schedule making new products (like her perfume, which comes out in the next month or so) as well as the dresses that have made her name and clothed people including FLOTUS Michelle Obama.
I asked her: What about the city still surprises you? What is different in your estimation?
"This (conference) has been an education for me, too. I didn't realize there was manufacturing starting here," Reese told me. "Shinola is really leading the way, opening a lot of doors."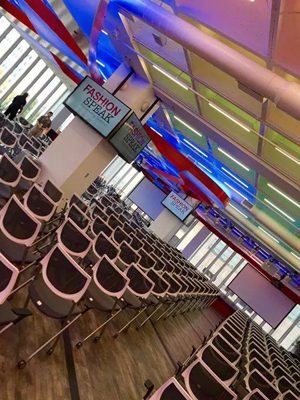 Now, before this blog post starts sounding too much like a Shinola ad, the company serves as a brand name that could be filled by many others, including Detroit Bikes, Rebel Nell, Cyberoptix TieLab. The point is that Reese saw something NEW about the city when she listened during the FashionSpeak presentations. She, who arguably is at the height of her career, was still humble enough and smart enough to learn more about her city and her industry when given the opportunity.
She hopes, like many of those attending the FashionSpeak event, that Detroit will jump at the chance to be recognized for its positive attributes. For its impressive maker attitude. For its collaborative communities. For its POTENTIAL.
"We have to step through the (open) doors," Reese said. "We have to embrace the opportunities. The city itself and the state has to support these opportunities, this amazing opportunities, to show that good manufacturing happens here. It goes beyond the automotive industry."
And she knows that given the real-estate and other challenges in bigger cities such as New York and Los Angeles that Detroit really has a foot in there.
"The garment center in New York is shrinking," Reese noted. "It's so expensive that it's getting difficult to get things gone. There's an opportunity for other cities to step in and be a part of what's going on. … Detroit needs to promote itself in this arena. We need to make those connections for people – that we have a long history of manufacturing. It's true in automotive, but it's also true with fashion."