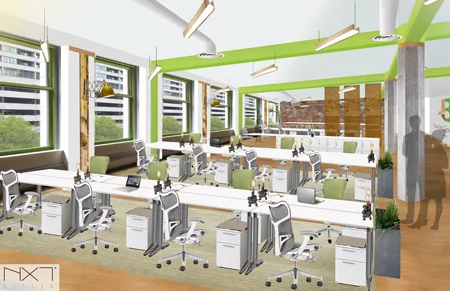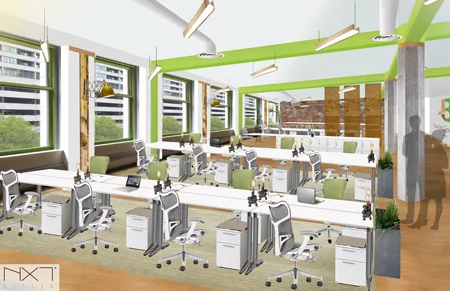 Co-working spaces, defined as a flexible work space that makes having an office more affordable for entrepreneurs, new companies and creatives at all stages of their business growth, are getting bigger and better around Metro Detroit.
A prime example is Bamboo Detroit. The city's largest co-working community announced recently it has signed a lease for 6,000 sq. ft. of space in the Julian C. Madison Building at 1420 Washington Blvd in downtown Detroit.
Expected to open in January 2017, the new facility will feature both shared office space and the addition of private offices. Once the build-out of the new space is completed, it is expected to accommodate up to about 300 entrepreneurs, an increase of 161 percent beyond its current occupancy.
"Bamboo Detroit provides a great workspace and a built-in network of colleagues to assist new and growing companies with almost every facet of their business," said co-founder & CEO Amanda Lewan. "Shared office space is definitely a trend that's here to stay and we're excited that the Julian C. Madison building offers us a larger location with accessible parking so we can continue to grow."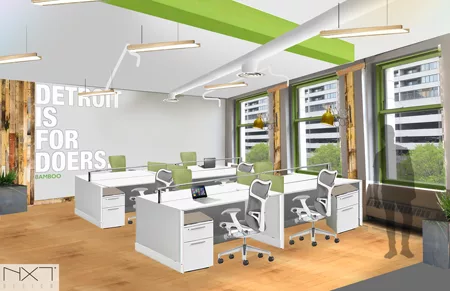 Co-working space has gone from a minor trend to a full-blown standard within communities including Detroit. Estimates put the number of co-working offices globally as explosive. According to Small Business Labs Coworking Forecast from August, the number of international co-working spaces will grow 136 percent from around 11,000 this year to over 26,000 by 2020.
Bamboo Detroit's new location will offer team offices, dedicated desks and continue to provide an open collaborative work space. Members include programmers and photographers, tech startups, design firms, nonprofits and service providers.
Bamboo officials also said the co-working space will be expanding its business growth programming, which includes business workshops, networking events, inspirational talks, peer to peer support, and a wellness and self-care series.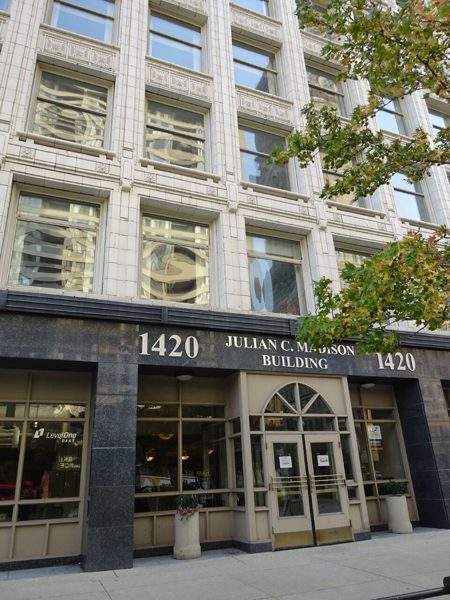 Bamboo's expansion is privately funded with partial grant support from Motor City Match. Rightsize, the official furniture partner for Bamboo, represents more than 200 contract grade manufacturers and will showcase innovative furnishings inside the Julian C. Madison building.
Located at 1420 Washington Boulevard, the building is named after Julian C. Madison the third African American engineer and son of the first African American engineer in the State of Ohio. The historic building offers seven floors of office space, retail space and a 10,000 sq ft loft style event spaces. The building celebrates Julian C. Madison's belief that one has to take their destiny in their own hands to progress in life.