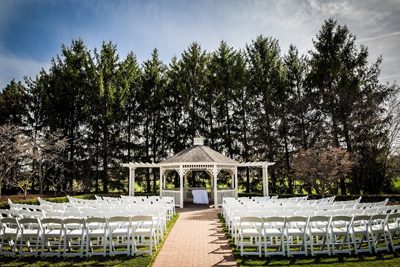 Conventional wisdom within the retail industry says you should renovate your stores or facilities every seven years – that rule not only keeps a site looking neat and fresh, it also ensures your clients and customers look forward to shopping at your location.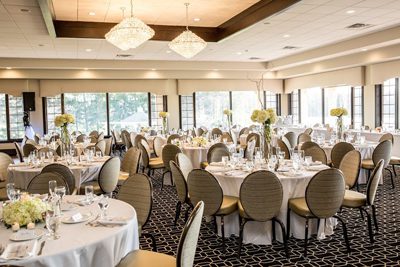 It's a lesson that applies to venues such as Plymouth's Fox Hills Golf and Banquet Center as well, according to owner Sandy Mily. The cold winter flew by at her family's business, where major renovations created new entertainment areas, additional features and state-of-the-art facilities.
"This renovation turned out better than we could have imagined," Mily said. "We really started working on things in November and worked right through the winter and the holidays to get everything completed in time for golf season. I am personally very excited about the new patio and I know our golfers will enjoy the new Bourbon and cigar selections after a round out on the course."
All ages and generations will appreciate the changes Fox Hills has made, Mily added. For Millenials, there is the new Foot Golf area and cigar area. Longtime duffers appreciate the state-of-the-art Short Game area. And every bride, regardless of age, loves the outdoor and indoor renovations for ceremonies and receptions.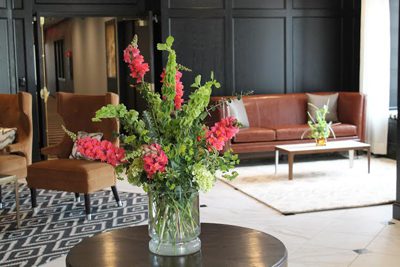 "We've been amazed at the positive response we've received from our customers," Mily said. "We've done many renovations since we've been here, but this one has had the most comments. For example, we had one older gentleman write us a letter, thanking us for making the room more spacious and easier for him to maneuver."
Fox Hills wanted its renovation to show how it offers a wide variety of options with its public play, golf leagues, outings as well as wedding and social events.
Along with its 63 holes of golf, there is the new 6,400 square foot Performance Center with Short Game area. The new golf Performance Center offers six new bays for teaching equipped with state of the art technology. This is the only training center in Michigan that is 6,400 square feet with technology in place where video, launch monitor, 3D motion analysis and a cutting edge foot pressure mat are fully integrated to give you the most accurate look at your golf swing and improve your game.
Fox Hills currently offers more than  50 course programs through its Learning Center, from beginner leagues to junior golf camps and women's instructional leagues. The Learning Center was founded in 2007 and offers private, group and corporate instruction for students beginning at age 3, that are taught by nine PGA/LPGA professionals.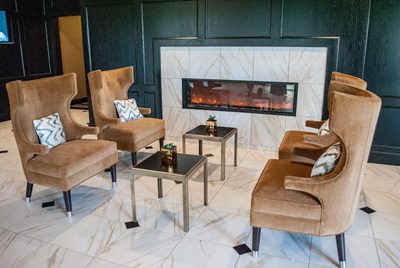 In addition to the added space, a short game area with three green complexes, bunkers and teaching areas have been added and will open June 1st. "The short game, from 100 yards in, equates for just under 70 percent of golf shots", according to Director of Instruction at Fox Hills, Jordan Young. "This is why it is imperative for a golfer to work this area of his or her game to see quick improvement."
This month, the outdoor lounge area and patio overlooking the 18th green will open. Mily said the new patio is a great setting for brunch after a round of golf or to enjoy a cigar with friends. The patio seats up to 50 and will be open daily for lunch and dinner and on Sunday's Fox Hills Brunch.
Fox Hills has three distinct venues and outdoor ceremony sites to host weddings and other special events throughout the year. The Banquet room seats up to 500 comfortably and accommodate hundreds of weddings and events every year. The interior renovations were designed by Detroit designer Patrick Thompson, who has worked on large projects such as the Detroit Institute of Art's beloved Kresge Court and Tech Town in Detroit.