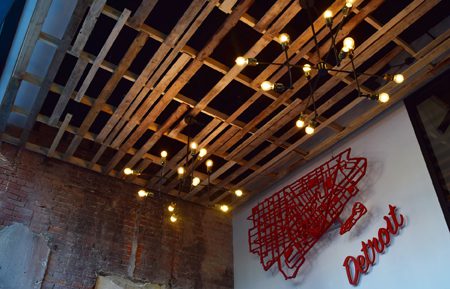 Some might look at the newly opened Lear Corp. Innovation Center in Detroit as one building, one renovation, one small space where an automotive supplier set up shop.
For CEO and President Matt Simoncini, the Innovation Center at 119 State Street in historic Capitol Park is the first step of many within the city he loves.
On Tuesday, Lear Corp. along with Mayor Mike Duggan and the heads of Wayne State University and the College for Creative Studies invited the media to get to know the Innovation Center and to see the work that will take place within its walls.
Lear, which describes the space as a "world-class Innovation Center," plans to develop new automotive products and technologies, incubate non-automotive business opportunities, collaborate with the College for Creative Studies on the next generation of automotive seating and vehicle interiors and work with the Wayne State University School of Engineering to develop applications for connected cars and alternative energy vehicles.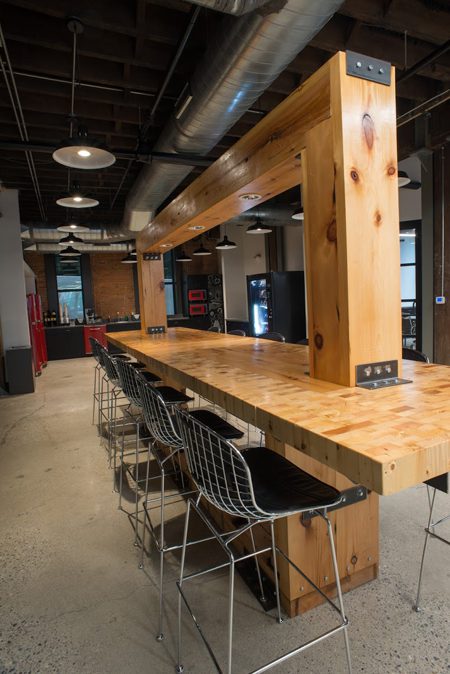 "This is a historic day for Lear and for Detroit; we're returning to our roots," said Simoncini, who attended school in Detroit and is a Wayne State alumni. Also, Lear Corp. started as American Metal Products within Detroit in 1917. Today, Southfield-based Lear is in 36 countries and has about 140,000 employees worldwide. "But Detroit is our home."
With almost 90 percent of its furniture designed or built in Detroit and other Michigan locations and featuring noted local graffiti artists, the Lear Innovation Center's 35,000-square feet space includes an open first-floor gallery and showroom, modern office environments and work spaces designed to promote creativity as well as a rooftop garden for special events.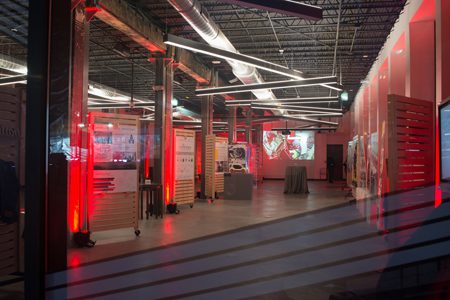 Lear purchased the building, which was constructed around 1887, last September from Bedrock, the real-estate arm that works with Detroit investor Dan Gilbert. (Wayne President Roy Wilson joked during the media event that this is the only building Gilbert has sold in the city.)
The building's restoration is impressive. The first floor has the classic "Detroit" look with brick walls, exposed ductwork, big glass windows and cement floors. The exterior has been restored to its original Victorian Romanesque design with sleek signage with the Lear name. The result is an open space with wood, leather and rustic interior design through furniture and decorative accents.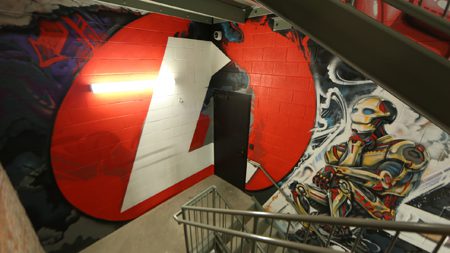 Simoncini said the company wants to become part of the city's rapidly developing infrastructure in the Central Business District as well as the concentration of arts, science, and technology assets in the Capitol Park area. The goal, he noted, is to fully participate in the transformation that is underway in the automotive business and in Detroit. Plus, few companies have taken advantage of having WSU and CCS practically next door, he added.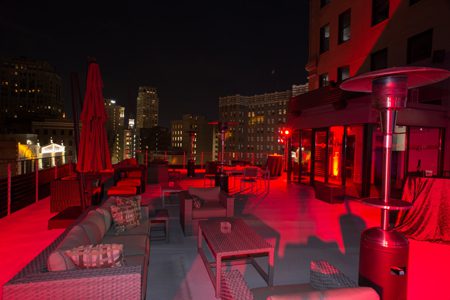 Currently, about 25 Lear employees are based at the Innovation Center; that number will increase to about 100, Simoncini said. "I wanted to do this from the first day I became the CEO," Simoncini said. "There's a vibe (in Detroit) that's been going for a while; you can see the energy here."