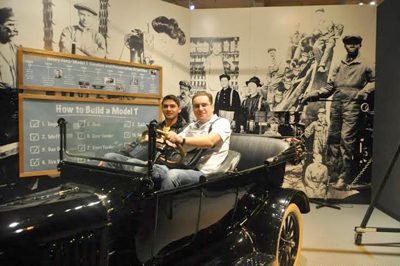 Metro Detroit is gaining some international fans these days – and it's thanks to the hard work and connections brought to the area by a group known as IVC Detroit.
Recently, three delegations were in town with the International Visitors Council of Metropolitan Detroit. The one from Greece was looking at career/workforce issues. Kazakhstan delegates were looking at think tanks. And another one was on the way from Egypt to look at innovation and entrepreneurship.
Some background: IVC Detroit is a nonprofit organization that describes itself as administering international exchange programs in partnership with the United States Department of State, USAIDm, and the Open World Leadership Center. The organization has been around since 1972, planning official visits to Detroit for more than 10,000 dignitaries.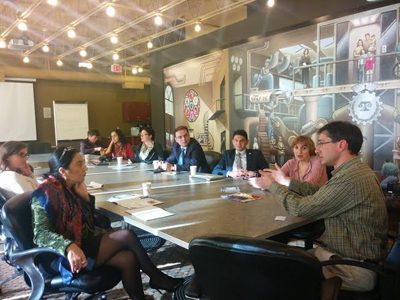 While visiting Detroit they meet their professional counterparts in the workplace and IVC Detroit members in their homes for dinner hospitality to learn firsthand about American culture and democracy. The purpose of these international exchanges, IVC Detroit says, "is to increase mutual understanding and communication at the personal and professional levels." IVC Detroit promotes citizen diplomacy "one handshake at a time."
Recently, I met up with a group from Georgia (the country, not the U.S. state). The Georgia group consisted of barristers in a variety of positions within the country. They are judges, lawyers and deputy heads of legal departments. They were here to learn about our legal system, meeting with Oakland County judges, government officials and the like. Their week-long visit was grueling but had a share of fun, taking them on the Detroit River for a boat tour and The Henry Ford museum in Dearborn to see the sights.
The Henry Ford was one of their favorite stops for sure. Seeing our car culture, hearing about the Civil Rights struggle and understanding our history via Greenfield Village was revelation to the group – they all left the museum with a new perspective on American life. Another big impact? Walking around the presidential vehicle where John F. Kennedy was shot. That car, that moment resonates with all who see it, they said.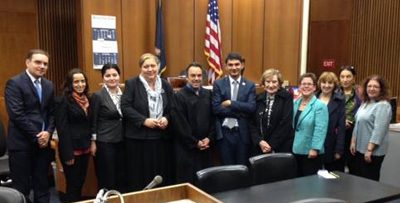 I asked their impressions of the city to get the conversation rolling. The comments were complimentary for the most part: well organized (!), beautiful, clean. Because their cities are much smaller, they were shocked to some degree at how reliant we are on our cars and other forms of transportation to get from place to place. "Cars are a necessity," laughed Badri Niparishvili, who is head of the Secretariat of the Chamber of Criminal Cases for the Supreme Court of Georgia.
They felt the people here were extremely friendly, especially the host families that they lived with during their trip. Their hospitality along with that of the officials they visited with and the people they met while on tours or shopping also made an impression, the group said.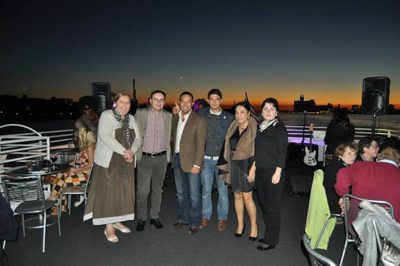 The key part of their visit was to gather information that they could take home to their country. They were extremely impressed with their conversations with area drug-enforcement officials – the Georgian border is akin to Detroit's in many ways, they explained. Because there is so much movement between countries, they have problems much like ours and wanted to know how we handled it.
Everyone offered a conversation that could be a game changer in Georgia, added Irakli Dondoladze, deputy head of the Legal Department for the Office of the Chief Prosecutor of Georgia. He explained that the U.S. Embassy is the most active within his country, and that he truly felt that America was invested in the future of his country. He was impressed as well with how friendly and open his U.S. hosts were; he got answers to all of his questions as well as information about the resources here.
That didn't mean every conversation was only work related. Dondoladze said he appreciated the banter between the professions. "Everyone had a great sense of humor," he explained, sharing jokes about their jobs and war stories about life in the law.
"Reading about (America) is one thing. But to come and see it is totally different," Dondoladze added. "I've got a new vision about life here."