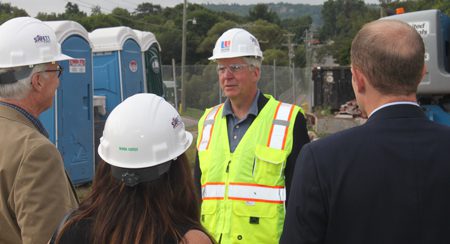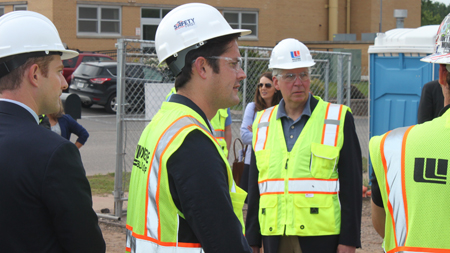 Originally constructed in 1915, Holy Family Orphanage is listed on the National Register of Historic Places. Despite this distinction, the building has long been a vacant blight on Marquette's downtown skyline.
Wolverine Building Group, a company committed to preserving the building's unique history, has partnered with Home Renewal Systems (HRS) Communities, and Community Action Alger Marquette (CAAM) to renovate and redevelop the blighted structure into a new, affordable, $16 million rental housing complex.
To celebrate this achievement and promote economic development and affordable housing in Michigan, Governor Rick Snyder and state officials received a guided tour of the site from Marquette civic leaders. There, Gov. Snyder highlighted the work of HRS Communities as one of Michigan's premier developers of historic properties and CAAM's works with low-income homeowners and renters.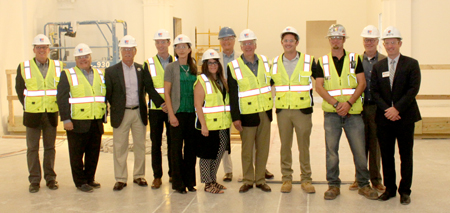 Keeping in line with the building's history housing the Upper Peninsula's most vulnerable residents, orphaned children, 14 of the 56 units in the complex will be set aside as supportive housing units for formerly homeless persons and families in need. Rent, for these tenants, will be limited to 30 percent of their current incomes.
Many of the structure's historic features, including its landmark sandstone multi-story front porch, have been preserved during the renovation. The original chapel has been restored for use by residents as a community space.
Wolverine Building Group is a diverse construction company, consisting of several specialized teams serving markets such as industrial and manufacturing, health care, educational, multi-unit residential, retail, restaurant, commercial office, municipal, and sports & recreation. With 78 years of experience in construction management, design build, and general contracting, Wolverine Building Group has become nationally recognized as a leader in the construction industry.