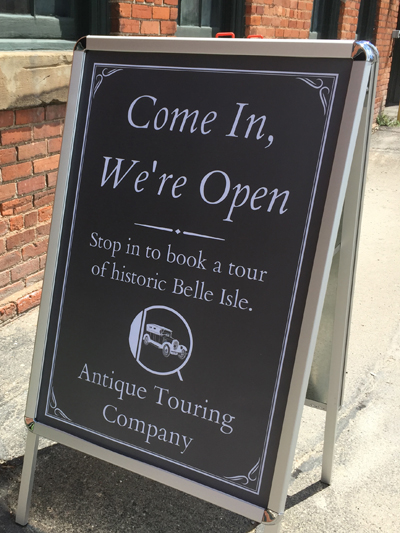 When Lisa Stolarski started living in Metro Detroit, one of the things that surprised her the most about the Motor City is that there wasn't an easy or fun way to ride in the region's many classic or antique cars.
So the longtime business-plan creator came up with her own business idea. Launched in July, Highland Park-based Antique Touring is now open for rides and sightseeing tours in a Ford Motor Co. Model A. And Stolarski and her business partner Rick Smith are enjoying every moment of their new enterprise and the looks they get in their sweet ride.
The chauffeured rides start from the Ford Piquette Avenue Plant museum in Detroit. From there, Smith and Stolarski offer insights, interesting stories and lots of conversation about Detroit over the past century, Belle Isle and all points in between its home base of Milwaukee Junction.
Seasonal tours will run annually through early November. Antique Touring's Model A tours can accommodate four passengers and cost $65 per person. The rides are quiet, smooth and breezy thanks to the convertible top on the Model A, so bring a hat and a camera for lots of photos.
"Antique Touring not only pays homage to Detroit's rich automotive history but also celebrates the Motor City's drive for innovation," said Stolarski, a Highland Park entrepreneur and community booster. "We want to give our guests a ride to remember.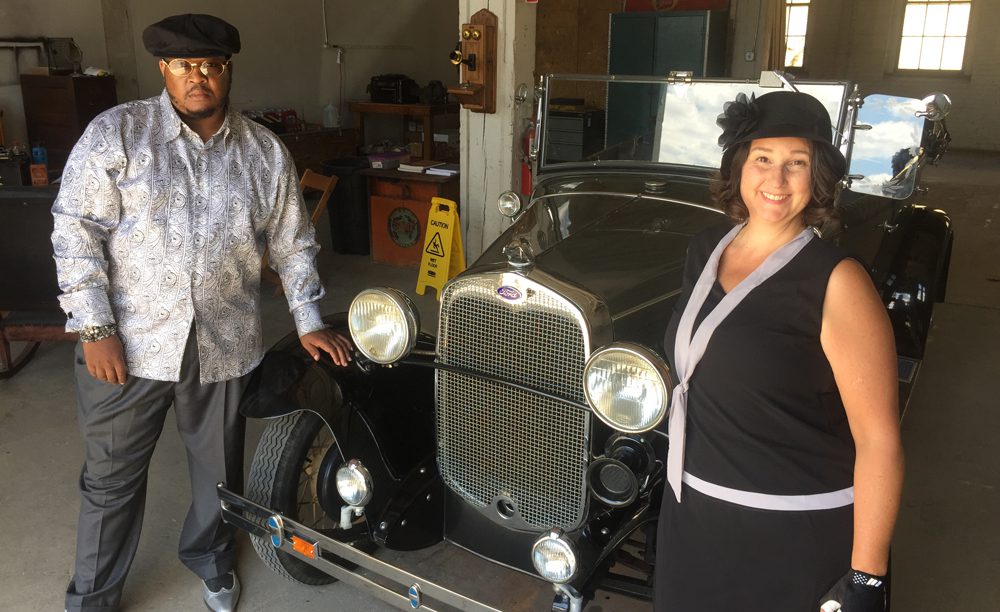 "When you come to Detroit, you want to experience these classic cars because they changed the world," Stolarski said. "Every city has its thing that it is known for – and this is Detroit's thing."
Stolarski conceived the idea for Antique Touring in June 2017 as part of a local business plan competition. She purchased the 1930 Model A Phaeton earlier this year from a couple in Florida. The vehicle was assembled in Dearborn and has a Briggs body manufactured in Highland Park, home of Ford's revolutionary assembly line. The 88-year-old car's paint is original as is its engine. The electrical system has been upgraded to make the headlights brighter and to accommodate aftermarket necessities such as turn signals and break lights.
Smith, who typically drives the car, also is a local minister. He said driving the Model A was challenging at first because even starting it is a three-step process. But his favorite part is the many waves and smiles he sees when he's in the driver's seat from passersby.
"You feel like a rock star in this car," Smith said.
Antique Touring was built not only through a love of cars, but also a love of Highland Park. To rev up local revitalization efforts, Stolarski plans to hire residents, create a profit-sharing program and seed a capital fund for matching local investments made by Highland Parkers.
"I live in Highland Park and want to create a social enterprise that will benefit our community so I looked to the old Ford Building on Woodward Avenue for inspiration," said Stolarski.