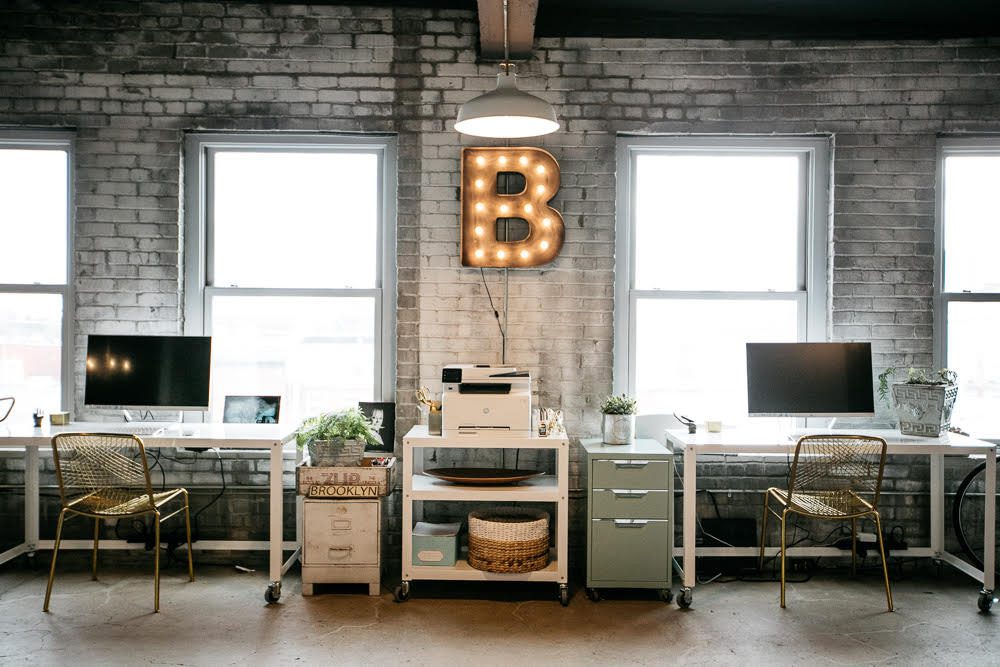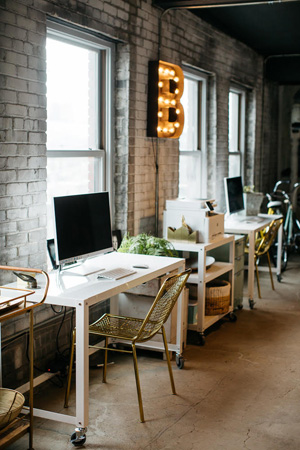 Your office serves many purposes – a place to work, to hold meetings, to host a potluck or two. But have you ever thought of renting it out as an event space?
That's the new idea from Brooklyn Outdoor, a Detroit-based independent outdoor advertising company with offices in New York, Chicago, and Los Angeles. Brooklyn Outdoor recent announced its headquarters in Eastern Market – The Loft – will now be available for private rentals through their newly developed division: Brooklyn Events.
The Brooklyn Outdoor Loft is ideal for corporate functions, luncheons, dinners, and private parties. The intimate venue features local artwork and versatile furnishings, accommodates 125 strolling guests, 50 seated.
In 2015, Brooklyn Outdoor moved into a 2,000-square-foot loft space in Eastern Market. Directly overlooking Shed 2, the space enjoys expansive views of downtown Detroit, including Eastern Market, Ford Field, the General Motors Renaissance Center and much more. The industrial chic loft space offers versatile furnishings for any type of seated or strolling event configuration.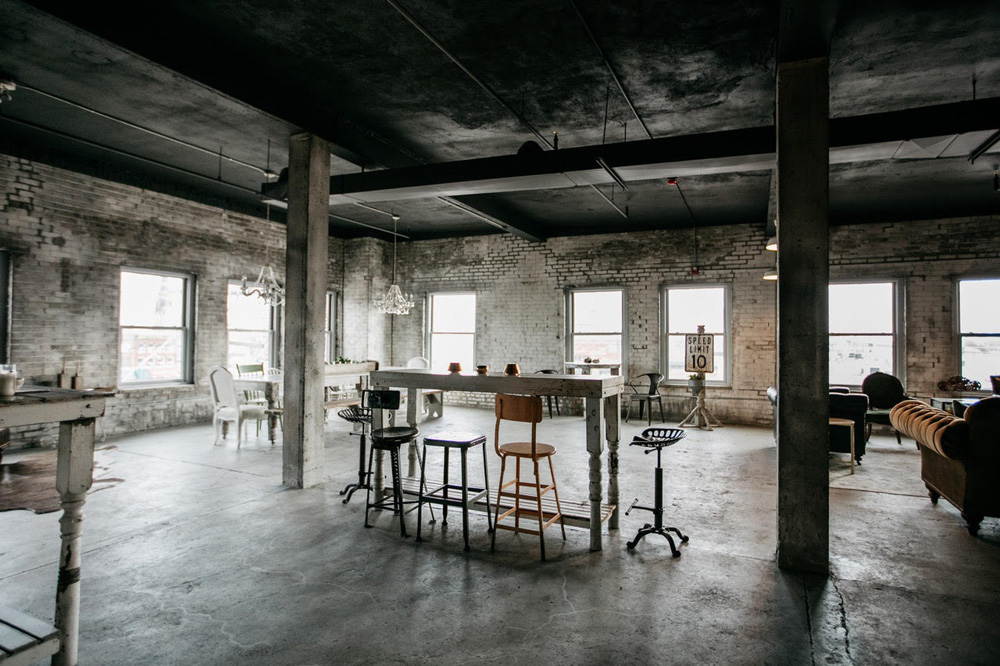 Brooklyn Outdoor is led by CEO Candice Simons, who returned to Detroit from Chicago to launch the entrepreneurial venture. The company's clients include national brands like General Motors, Adidas, Warner Brothers, Sprint, and Amazon. Simons also founded the Detroit-based blog and events company, J'adore Detroit.
Simons curated the majority of the unique furnishings and art pieces, ensuring that the space – and Brooklyn Outdoor – keeps its Detroit aesthetic by featuring many custom-made works from local artisans and makers.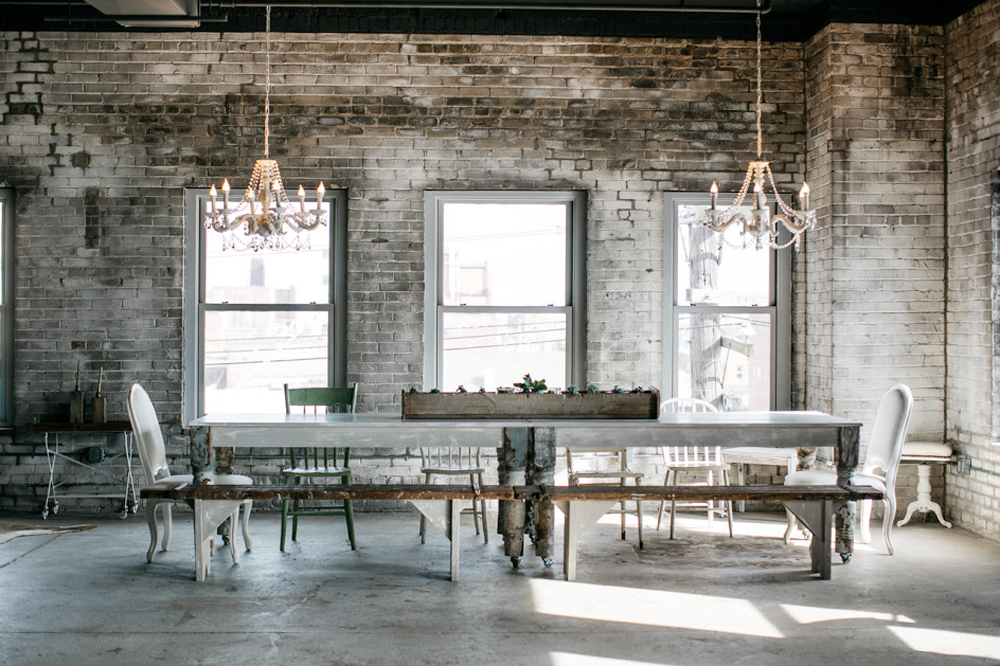 "It is important that we not only showcase our personality in the space, but also that of the community around us that has done so much to support our work and ideals at Brooklyn Outdoor," said Simons. "So much of our inspiration and success can be credited to Detroit, so we want to make sure we create an environment that reflects that."
The space will now be available for lunch-and-learns, corporate events, strolling dinners, cocktail parties, seated dinners, speaking engagements, photography and filming sessions, and art and fashion launches. For corporate clients, the loft also provides a fully functioning office space equipped with TV monitors, AV equipment, and a large whiteboard for brainstorming.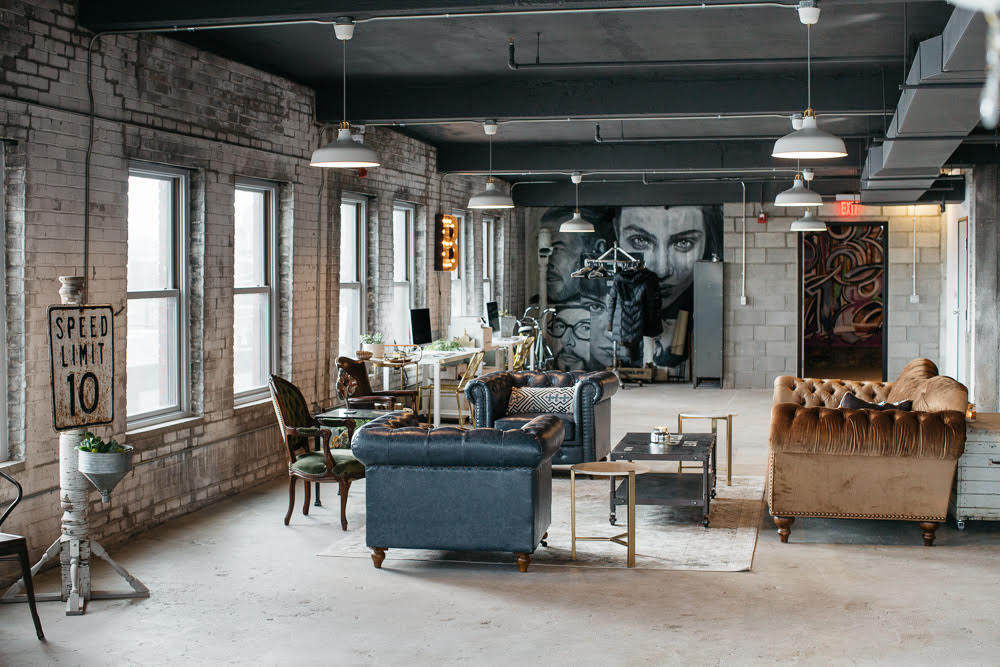 "The Brooklyn Outdoor loft inspires creativity and encourages visitors to engage with each other, the space itself, and the city," said Simons. "Opening our loft space to organizations to host events here creates a platform for these companies to discover new ideas in a different, comfortable setting, and connect with their employees and clients on a more interpersonal level."