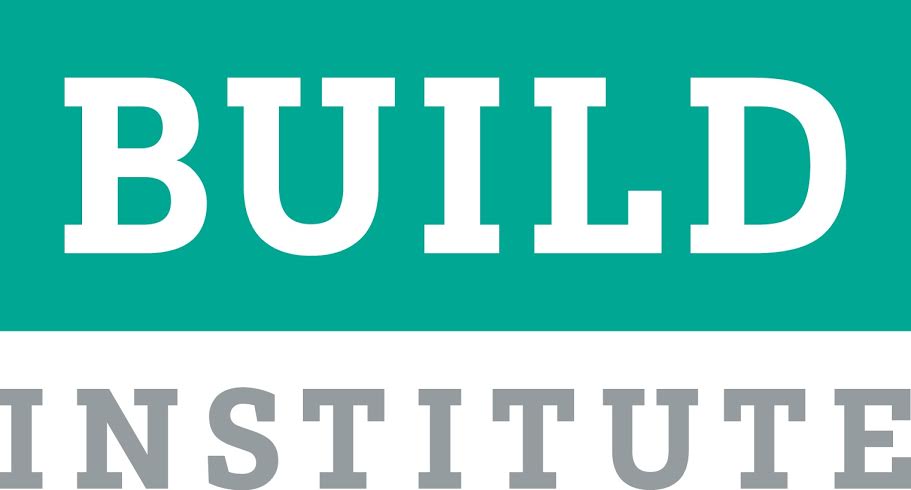 Business owners understand big transitions – everything from executive changes to name changes to rebranding.
Right now, one of Detroit's most successful entrepreneur programs is making big changes. D:hive has evolved into two organizations: Detroit Experience Factory (DXF) and the Build Institute.
The Build Institute, which is now located at 2701 Bagley, is a program under the Downtown Detroit Partnership. Its 2015 mission is to "advance minority ownership and community entrepreneurship in the city of Detroit and beyond," according to April Jones-Boyle, the longtime architect of D:hive and Build's programs, events and workshops.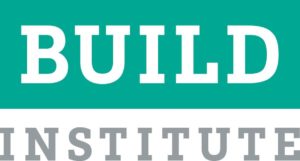 Some background: Build Institute is a network of grassroots programs that assist people in turning their project or business ideas into reality by providing the necessary tools, education and support to get started. To date, Build program have graduated almost 400 aspiring and experienced entrepreneurs from both its eight-week small business and project planning class and its social entrepreneurship class, with many starting successful businesses in the city.
Many of Detroit's most recognizable newcomers have started their hard climb toward business ownership via Build programs. They include: Sister Pie (which is holding a Dance-a-thon this weekend to complete its funding on a new building in the Villages area of Detroit), Good Cakes and Bakes on Livernois in the Avenue of Fashion, Fresh Cut farm, Beau Bien Fine Foods and Detroit Vegan Soul.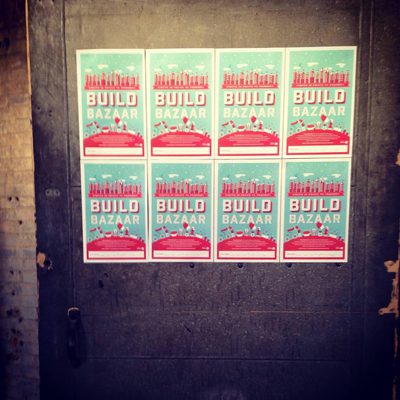 Build offers networking events, mentorship opportunities, connections to resources, and a nurturing community that allows ideas to develop and flourish over time, Jones-Boyle said. Some of its other offerings include:
• Classes and public forums on small business for current and aspiring entrepreneurs.
• Business networking opportunities and variety of alumni support resources.
• Build Bazaar, a rotating pop-up marketplace that supports Detroit entrepreneurs.
Detroit Experience Factory has set up shop at 123 Monroe Street. Its story is tied directly to the uber-energetic and enthusiastic Jeanette Pierce, a lifelong Detroiter and advocate for the city. After moving downtown in 2003, Pierce wanted to find a way to help others see the vibrant, beautiful Detroit she knew and loved. In 2006 she and a friend founded Inside Detroit, a nonprofit with a mission to give an insider's perspective of the city to anyone and everyone who was curious about what was really happening in Detroit.
A few years after Inside Detroit opened, the Hudson Webber Foundation started a new project called D:hive, with a mission to encourage talent attraction and retention in the city. In 2012, Inside Detroit and D:hive joined forces for a 3-year period. Pierce and her crew of tour guides continued to lead tours with D:hive, and in 2013 they have helped over 10,000 people experience Detroit. In February 2014, almost exactly 8 years after Inside Detroit was started, D:hive Tours became the Detroit Experience Factory.
DXF offers:
• Public and private tours, special-event coordination and Detroit orientation experiences.
• A welcome center for visitors and guests, helpful Detroit ambassadors, maps and more.
• Live and work resources for new or existing residents and developing professionals.
Want to learn more? Attend one of these events.
Feb. 12: Build Open House. Join Detroit Entrepreneur Week for a Build Institute Open House + Happy Hour from 5:30 to 8 p.m. at Build HQ (2701 Bagley Avenue). Check out the new space in Southwest Detroit and learn more about the programs in store for 2015. Build will also feature a Mentor Matchmaking between professionals and entrepreneurs. Light refreshments will be served.
Feb. 14: Build Bazaar. Build Institute will hold its Valentine's Day Build Bazaar with more than 10 diverse Detroit-area vendors. The romantic event aimed at helping people buy a locally sourced holiday gift will be held from 11 a.m. to 4 p.m. at Café Con Leche Nord (2990 W. Grand).
Feb. 16: Open City. Open City is a forum for Detroit's aspiring and established small business owners to learn, network and exchange information in a fun and lively atmosphere. Panels meet monthly at Cliff Bell's, where speakers discuss topics specific to doing business in Detroit, followed by casual networking. Events take place on the third Monday of every month, 6-8pm, from October to April, and are FREE and open to all. No RSVP required.