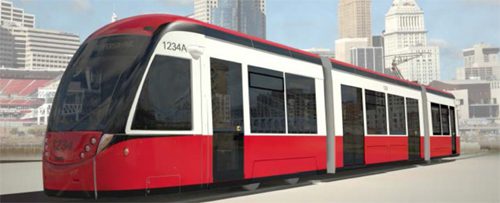 So you wonder – where is Corp! and its staffers going to be today? Well, we're going to see a little piece of Detroit history being made.
Starting at 10:30 a.m., we will be "live Tweeting" and updating you via our Facebook page all about the M-1 RAIL "Track Signing Ceremony" taking place in downtown Detroit. The event will include M-1 officials, lots of other important folks that we'll outline in a minute and the public to "celebrate the historic public-private partnership behind the 3.3-mile streetcar project."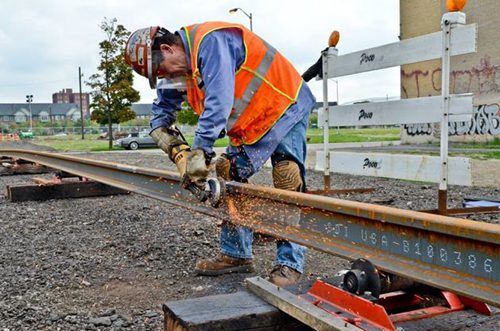 U.S. Secretary of Transportation Anthony Foxx is scheduled to attend and deliver a keynote address regarding the U.S. Department of Transportation's commitment to the M-1 RAIL project. Also scheduled to attend include Michigan Gov. Rick Snyder, Detroit Mayor Mike Duggan, Sen. Carl Levin, Sen. Debbie Stabenow, M-1 RAIL Board Chair Roger Penske and others. It's s star-studded event to say the lease.
After remarks, presenters, donors and the community will commemorate the event by signing two five-foot pieces of steel streetcar track and enjoy some socialization, including music and light refreshments.
For background: M-1 RAIL is a non-profit organization formed in 2007 to lead the design, construction, and future operation of a 3.3-mile circulating streetcar along Woodward Avenue between Larned Street and West Grand Boulevard in Detroit.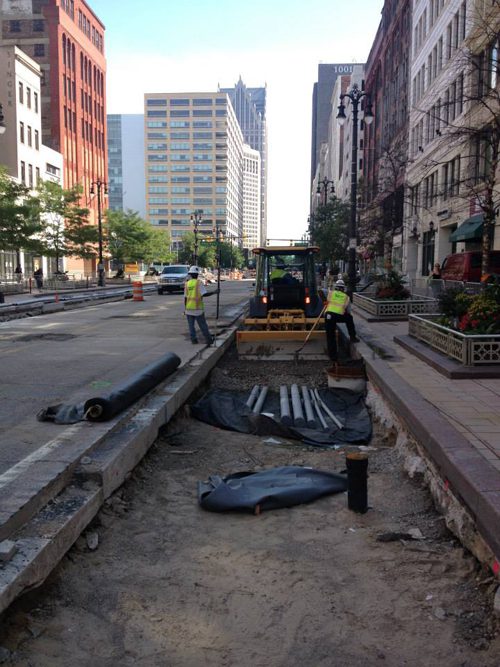 M-1 RAIL is an unprecedented public-private partnership and model for regional collaboration Notably, the first major transit project being led and funded by both private businesses, philanthropic organizations, in partnership with local government, the State of Michigan, and U.S. Department of Transportation.
The mission of M-1 RAIL is to create a catalyst for investment, economic development and urban renewal that positively impacts the entire region through the construction of a streetcar circulator system running along and connecting Woodward Avenue from the Riverfront to the New Center and North End neighborhoods.
M-1 RAIL donors and partners include Bank of America, Blue Cross Blue Shield of Michigan, The Chrysler Foundation, City of Detroit, Compuware Corporation, Detroit Downtown Development Authority, Detroit Medical Center, DTE Energy, Ford Foundation, Ford Motor Company and Fund, Federal Transit Administration, General Motors – Chevrolet, Great Lakes Capital Fund, Henry Ford Health System, Hudson-Webber Foundation, Ilitch Holdings Inc., Invest Detroit, JPMorgan Chase, LISC New Markets Support Company, Michigan Department of Transportation, Michigan Economic Development Corporation, Penske Corporation, Quicken Loans, The Kresge Foundation, United Fund Advisors, United States Department of Transportation, Wayne County, Wayne State University.
Keep an eye on our Facebook and Twitter for more reports. We'll have an update on the proceedings here in the Break Room as well.