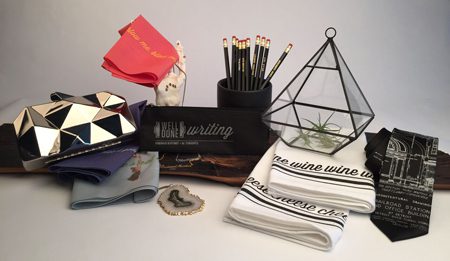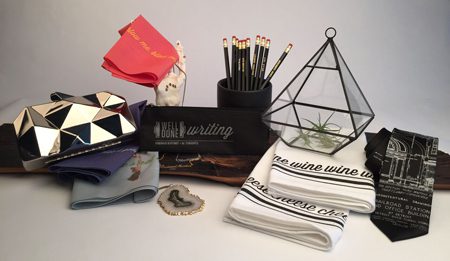 If you had a list of the hardest working women in Detroit, it is likely that Bethany Shorb's name would be front and center.
Her work as a creative accessories maker at Cyberoptix Tie Lab is well known locally in Metro Detroit as well as internationally. Many celebrities, including Bill Nye the Science Guy and actor Chris Hardwick, have worn her work as a way to distinguish themselves.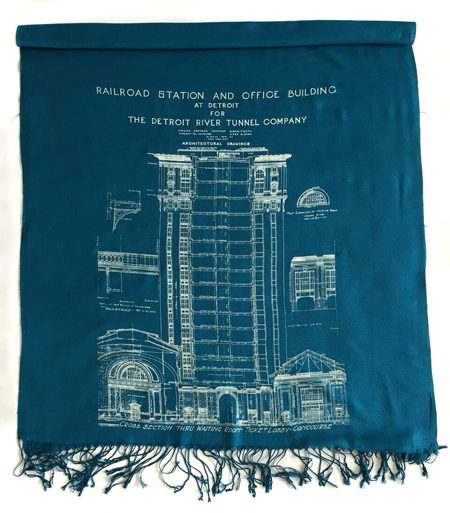 Shorb is now opening a new men's and women's accessories shop that will carry her Cyberoptix Tie Lab brand as well other in-house branded goods. Well Done Goods will feature handmade home goods, vintage and scientific curiosities, barware, ceramics, terrariums, raw stone jewelry and gifts from other designers around the world.
Located at 1440 Gratiot Avenue, 1D, Well Done Goods is part of a vibrant, up-and-coming block right between neighboring Trinosophes coffee shop and Antietam restaurant. The grand-opening event, which takes place Friday, is free and open to the public.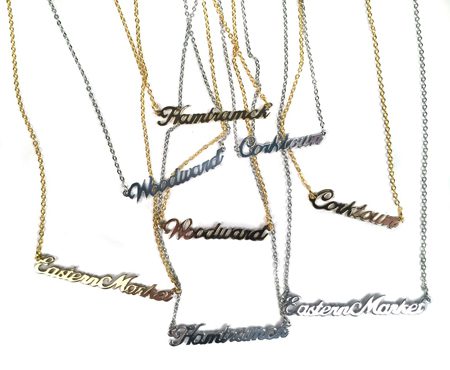 "Our store is not about 'just ties' anymore," said Shorb, whose work is widely known for its offbeat neckties and scarves, wedding accessories, prints and more.
While Cyberoptix is celebrating 10 years of bringing unique neckwear to Detroit and beyond, Well Done Goods by Cyberoptix will showcase a full range of ties, scarves, bow ties and pocket squares inside the new shop alongside their whole new line of graphic-forward accessories including aprons, pillows, tea towels, napkins and poster-size art prints. With a 10-foot reclaimed hospital emergency room sign as a focal point of their shop decor, Well Done Goods is "here to cure all your fashion and gifting emergencies."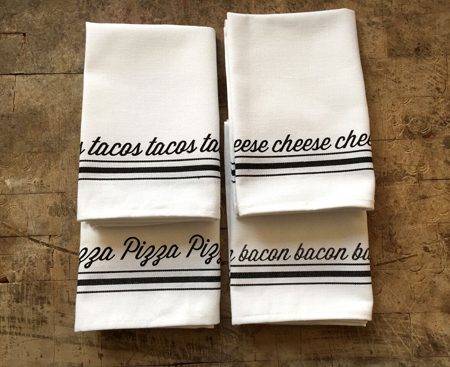 "Our customers have asked and asked for us to put our designs on other things, what better place to launch that venture than right here in our hometown?" says Shorb.
Fiercely loyal to their home in Eastern Market for over a decade, Cyberoptix still prints all accessories to order in their 4,000-square-foot manufacturing facility located directly upstairs from the new shop. In addition to their hand screen-printed wares all made in house, WDG has curated in other product lines to complement their gift-ready offerings.
Well Done Goods will include 3-D printed jewelry from Boston's tech-savvy Nervous System, vegan felt bags from Los Angeles' Mad Rabbit Kicking Tiger, hand-poured paraffin-free candles from Michigan favorite JKM Soy Candles, who features irresistible scents like "Eastern Market Flower Day" and "It's So Cold in the D," and sustainable tables from Union Town Woodshop, handmade in Detroit by two firefighters working for over twenty years with redwood, oak and walnut slabs exclusively sourced from felled trees.
An emphasis on well-designed products, hyper-unique finds and most importantly affordable gifting options will be the overall direction for this new project, with Shorb adding "no pretense and tons and tons of fun!"