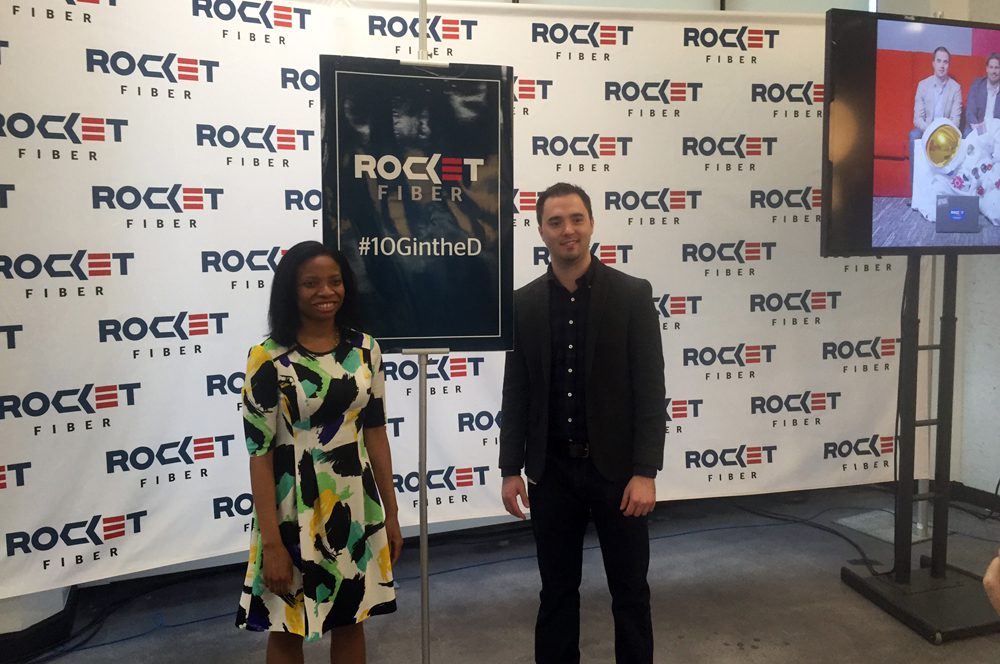 In a city that is working tirelessly to reboot, the announcement that a super high-speed Internet service is now operational is one more important assets for selling Detroit to potential residents, businesses and investors.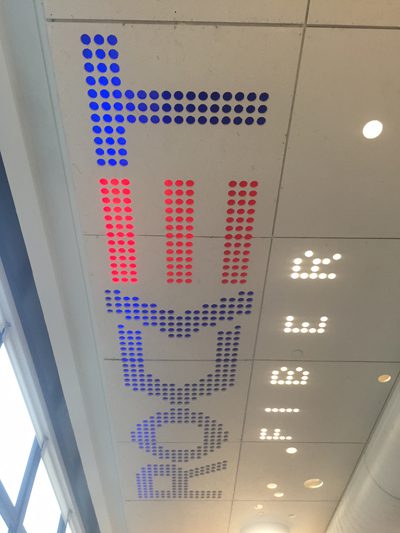 On Nov.11, Detroit-based Rocket Fiber brought its employees together with Detroit city officials and media representatives to update them on their installation, how far its optical fiber Internet services are going and to show off its new offices at 1505 Woodward Avenue.
Rocket Fiber officials said the company will offer "lightning fast" Internet service to residential and business customers. This service will have speeds of up to 10-gigabit for residents and up to 100-gig for businesses. By comparison, the average megabit speed in Michigan is a reported 11.8 megabits. Rocket Fiber's plan, which would cost residents about $70 per month, is just about 100 times faster than that. Commercial rates would be about $299 per month.
According to Rocket Fiber, this new, faster delivery puts Detroit in "a small group of technology- savvy cities in the world offering these gigabit speeds." Also, it will be up to 1,000 times faster than the current residential average speed in Detroit. For example, a typical one-hour and 40 minute movie is expected to download in an average of 40 seconds.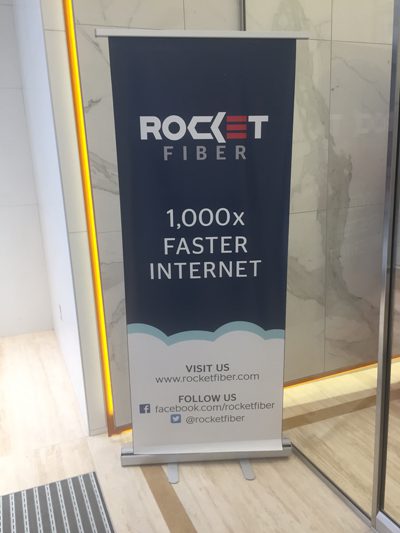 Rocket Fiber beta testing has already begun for residents connected to the service at The Albert and Malcomson Buildings in Detroit's Capitol Park neighborhood. In addition, 19 office buildings have been connected to the Rocket Fiber network including the First National Building and One Kennedy Square. Large numbers of business and residential customers are scheduled to "go live" in early 2016.
It is a huge improvement for Detroit and one that will have significant impact on the city now and in the future, said Jill Ford, head of Innovation and Entrepreneurship for the city of Detroit. Ford said Rocket Fiber gives Detroit the infrastructure it needs to help its residents, businesses and others bring their ideas to life.
That's what Detroit is all about, Ford said. "We dream it, and we do it," she said. "This is the next generation of Detroit's revival (and) it feels incredible."
Rocket Fiber, which was founded less than 18 months ago, has received millions of dollars in investment from investors including Dan Gilbert of Quicken Loans and now employs 30 full-time team members. Its leadership team includes Marc Hudson, CEO; Edi Demaj, Chief Operating Officer; and Randy Foster, Chief Technology Officer.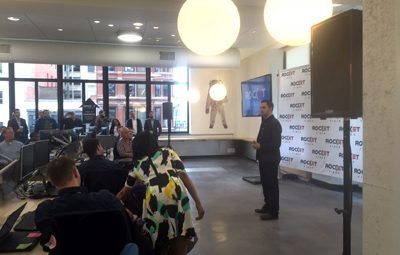 Rocket Fiber has already laid 17 miles of fiber in the city and began activating clients earlier this month in downtown Detroit's Central Business District. The company is expected to expand to Midtown Detroit in 2016 and then continue to grow in other areas of the city and eventually beyond.
The technology startup also announced the opening of its new headquarters in the 48,000 square-foot Albert Kahn-designed Bedrock building at 1505 Woodward in downtown Detroit. Rocket Fiber's open and collaborative environment was designed by architectural firm ROSSETTI and office design firm dPOP!, both also headquartered in downtown Detroit.