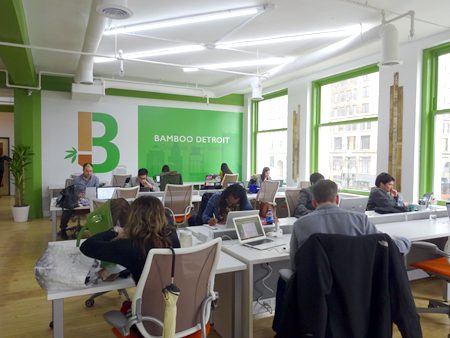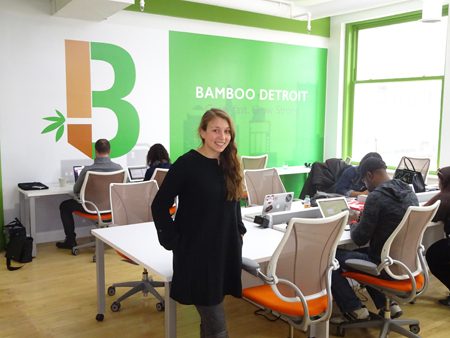 Sometimes, you want to work where everybody knows your name. If you seek that kind of community, a co-working space might be in your future.
Bamboo Detroit, Detroit's largest homegrown co-working community serving area entrepreneurs, recently moved to its new, larger home. Recently, Bamboo's Detroit hosted an open house for the public with officials including co-founder and CEO Amanda Lewan on hand.
Founded in 2013, Bamboo Detroit is a co-working community for entrepreneurs and creatives. Bamboo offers 24/7 access to affordable and flexible work space, inclusive culture, growth programming, Rocket Fiber Gigabit Internet, conference rooms, printing and mail services, networking, events and more. The new space is home to more than 125 members.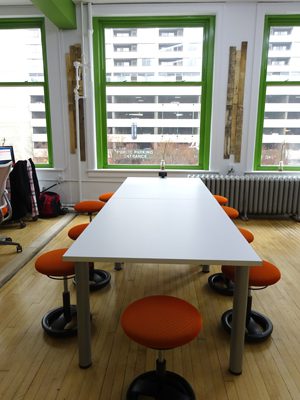 Bamboo Detroit's new home is located within the historic Julian C. Madison Building, named after Julian C. Madison –the third African American engineer in the U.S. and son of the first African American engineer in the State of Ohio. The building celebrates Julian C. Madison's belief that a person has to take their destiny into their own hands to progress in life.
Bamboo Detroit's new facility was created in partnership with local startups, including NXT Design, Detroit's Rocket Fiber, Rightsize Facility, and Newmind Group. Newmind Group manages technology and Wi-Fi for the space.