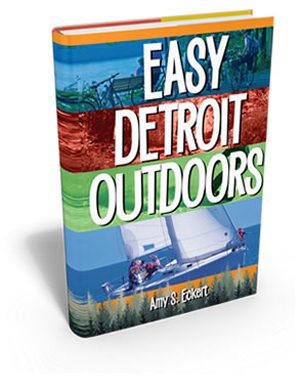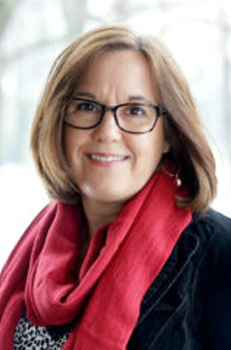 Amy S. Eckert is a native of Detroit, a prolific writer and author as well as a Holland resident who is rarely at home because she's out and about seeing the world.
Her outdoor adventures have taken her on assignment with Backpacker, Midwest Living, Coastal Living, the Chicago Tribune, airline in-flights Delta Sky, Hemispheres and Alaska Beyond and numerous AAA magazines. Amy loves exploring the Detroit RiverWalk and attending sporting events in The D, particularly Tigers baseball games.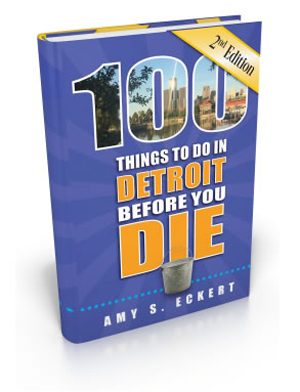 She is also the author of "100 Things to Do in Detroit Before You Die, 2nd Edition." But her newest book, "Easy Detroit Outdoors," truly became a labor of love. Detroit enjoys a reputation as one of America's major urban and industrial centers. Yet there is much of the great outdoors in this city—even in the heart of the downtown.
Easy Detroit Outdoors shares the best of The D's outdoor pursuits. Like its predecessor, 100 Things to Do in Detroit Before You Die, this book will help readers create and complete their very own Detroit-themed bucket list, this time in the great outdoors.
Q: You are a travel writer and definitely seem to love outdoor adventures — what sparked your inspiration to write about Detroit's great outdoors?
A: So many people outside of Detroit–including many residents of Michigan–associate Detroit solely with manufacturing. They have no idea of the great assortment of greenspaces in this city, and they don't know how easily a visitor can go from touring Detroit's architectural gems to paddling its waterways. That juxtaposition of Detroit's urban attractions and its outdoor recreation interested me, and the topic allowed me to introduce a new side of Detroit to my readers.
Q: What outdoor activities or places to visit were among your favorites?
A: I'm a big fan of the Detroit RiverWalk and the Dequindre Cut. No matter the weather, I love spending time walking or bicycling these two greenspaces. The public art and urban and natural beauty always appeal, but I also enjoy the people watching. Other favorites include Lafayette Park, a masterpiece of the architect Mies van der Rohe and a neighborhood I knew very little about until writing this book, and the murals of Eastern Market.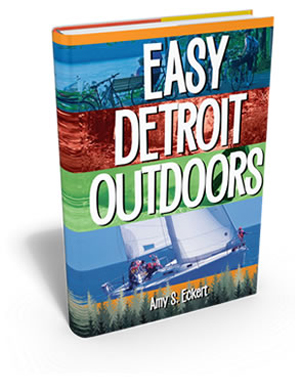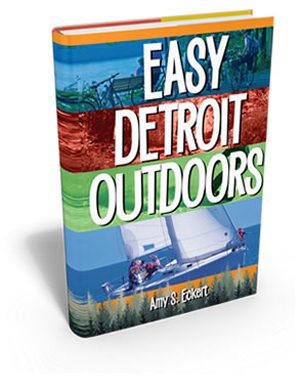 Q: Why do you think Michiganders should use this book to guide their trips to Detroit?
A: No matter your relationship to Detroit, whether a first-time visitor or a lifelong resident, it's easy associate Detroit with its cultural institutions: the DIA, the Motown Museum, Little Caesars Arena. But there is much more to Detroit's leisure activities, and much of it lies outdoors. In this book I suggest a variety of Detroit's best outdoor attractions, from bicycling the city's urban gardens to attending cricket matches, and from Detroit River cruises to great suburban playgrounds. Each listing also includes a bit of background on the activity and details such as which sites are dog- and kid-friendly, which are accessible and whether any equipment is required.
Q: What have you learned about Detroit from being a travel writer?
A: I was fascinated to learn that Detroit's love of sports and outdoor recreation has always been an integral part of this city's history, and in fact predates Detroit's manufacturing history. Back in the 1830s, when Woodward Avenue was nothing but a dirt road, the Detroit Boat Club Crew had already organized for rowing competitions. In the 1920s, when Henry Ford was taking the nation by storm with his Model T, his wife Clara was already planning her garden at Fair Lane. And in the 1950s, when WWII vets were shaping Detroit as a manufacturing powerhouse, Anna Scripps Whitcomb was transforming Belle Isle, gifting the Conservatory with 600 orchids. If it's true that Detroiters are a hard-working people–and they are–it's equally true that they are a people who like to play outdoors, and they always have been.