GRAND RAPIDS, Mich. — Mercantile Bank announced the expansion of its lending team in the Great Lakes Bay region with the addition of new commercial and mortgage lenders.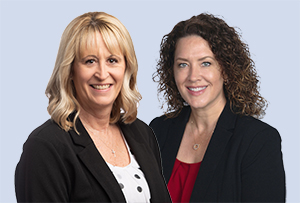 Melissa Spranger, Vice President, Commercial Lender, is a 21-year veteran of commercial banking, bringing extensive experience in developing client relationships to this new role. Spranger is also the President of the Saginaw Club as well as a member and Past President of the Rotary Club of Downtown Saginaw.
Heather Gugel, Assistant Vice President, Mortgage Loan Officer, brings 18 years of residential mortgage experience with her to this role and is dedicated to providing the best mortgage experience for her clients. Gugel is also an affiliate member of the Saginaw Board of Realtors and Saginaw Home Builders Association.
As Mercantile continues to strategically expand its lending presence throughout the region, the Bank is looking for people who can provide the level of service communities have come to expect from the Mercantile team.
"The expansion of our commercial and mortgage lending services was driven by our desire to provide clients in the Great Lakes Bay region with Mercantile's brand of exceptional customer service," said Doug Oulllette, Mercantile Bank's Chief Community Banking Officer. "Melissa and Heather represent that brand of lending well, and we are excited to partner with them and make a lasting impact on the community."