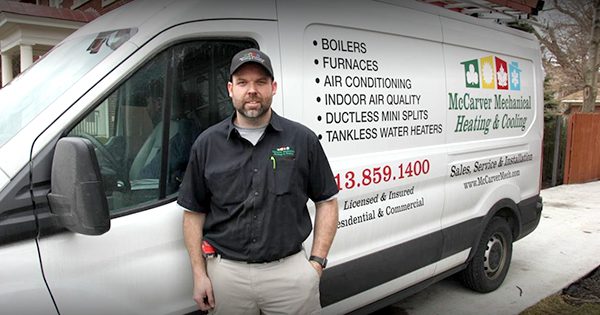 WARREN, Mich. — McCarver Mechanical Heating & Cooling in Warren has partnered with Macomb Community College to create a custom-tailored HVAC Apprentice program for new-hire employees.
McCarver Mechanical created this program with MCC with two goals in mind: 1) Get people back into the trades, and 2) To help service the community. The HVAC trade is a high-paced, rewarding job that builds lifelong skills both technically and personally via interactions with customers.
"This program presents an excellent opportunity for people to learn a much-needed skilled trade that will be in demand for decades to come," said company founder Chris McCarver. "Apprentices receive a great education and paid on-the-job training to equip them for life. Plus, we always offer in-house on-going training and education to further their skills for a changing market. This is an excellent opportunity."
In offering this new apprenticeship program, McCarver Mechanical will pay for an entire education as the apprentice goes through and completes the required training and classroom education at the college. The apprentice will also receive extensive on the job training that will combine for a total of 8000 hours of training and classroom time over a four-year period. The apprentice will receive a certificate of completion and all credit hours can be applied towards additional degrees.
There are also scholarship opportunities for up to $3,500 available through the school and other partners with which McCarver Mechanical is associated. The next available Apprenticeship program start time at Macomb Community College is winter 2023 and interested people should call now.
McCarver Mechanical Heating & Cooling provides a wide range of heating and cooling services such as mechanical contracting services, HVAC installation and repair, tankless high efficiency water heaters, boilers and ductless mini-split systems, and high velocity systems. The company specializes in SpacePak High Velocity Systems, Fujitsu Ductless Mini Splits, Navien Tankless Water Heaters, Condensing Boilers, and Combi Boilers. Another specialty is the retrofitting of historic homes without damaging the historic beauty and integrity of the home.
For more information on McCarver Mechanical Heating & Cooling and interviews with Chris McCarver, please call 586/489-3884 or visit www.mccarvermech.com.