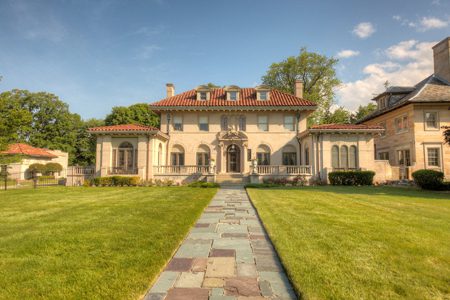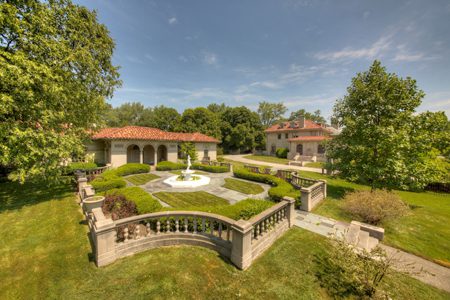 Selling real estate requires attention to detail, a lot of empathy for buyer and seller as well as an understanding of how to market properties. Add a sizable price tag, and you have to step up your game to sell one of Detroit's hottest properties.
Metro Detroit real estate agent Deborah Smith of the Family First Team at Keller Williams knows this game all too well. Smith recently found that innovating marketing helped her find the right buyer for the former Berry Gordy Mansion, one of the city's most stately homes.
Known today as the Motown Mansion, the sale of the Boston-Edison Historic District property, located at 918 W. Boston Blvd., closed in August for $1.65 million. Current owner Cynthia F. Reaves, Esq. sold the home to a native Detroiter who is relocating back to the area from San Francisco.
The list price was $1.595 million. The sale price is higher than any sale in the Boston-Edison district in recent history and the second highest sales price for a residential property in Detroit this year, according to Smith of Keller Williams Realty – West Bloomfield Market Center.
Smith attributes the successful sale at above the asking price to the thoughtfully executed, award- winning restoration completed by Reaves, along with an aggressive marketing approach.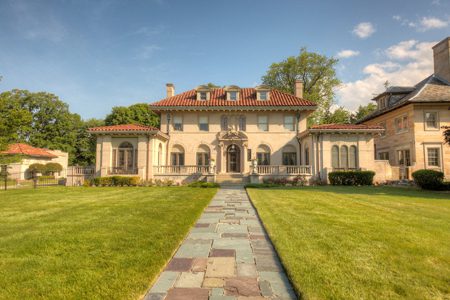 Reaves made a point to keep intact as much of the mansion's original architecture and structure as possible. Situated on a 2.2 acre lot, the stately property includes a 10,500-square-foot primary residence and adjoining 4,400-square-foot pool house. A carriage house on the property also has its own apartment. From stain-glass windows and multiple fireplaces, to black walnut paneling and a hand-crafted fountain, the home is truly a Detroit jewel.
The restoration was the perfect launch point for an international marketing plan crafted by Smith. "Using the Keller Williams international network, I was able to give the home the exposure that a property of this stature requires. In fact, it was through this marketing that the eventual buyer contacted me to request a viewing," noted Smith, who added that the marketing effort resulted in multiple offers that allowed the owner to sell for more than the asking price.
Interest generated in the property once it came on the market was widespread, and included inquiries from potential buyers in London, Dubai and Brazil.
Smith added: "The process took two years and we went through several deals with several buyers before Ms. Reaves found the right buyer to protect the legacy of this iconic home and become its new steward."