Kanye West recently took to Twitter to publicly announce his $53 million in personal debt, begging for donations from both his fans and iconic individuals (such as founder of Facebook, Mark Zuckerberg and Google CEO, Larry Page) for continued access to the appropriate resources and funds to create.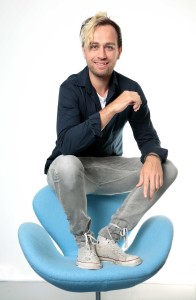 While his rant received an exaggerated eye-roll from the majority of the media and general population, CEO of finder.com Fred Schebesta argues that there's in fact entrepreneurial flare disguised within the seemingly self-entitled tweets.
Here's how Schebesta sees it. What do you think?
The Risk:
Often, you need to take risks in order to make money. You wouldn't be an entrepreneur if you were risk averse. How could you expect external investors to believe enough in your brand to invest, if you don't invest yourself?
●    Personal investment- It takes investment to build a brand; to build an empire, one of the biggest in the world, is going to require quite a considerable investment. Kanye reportedly and personally invested $40 million in his Yeezy sneakers alone, despite the development being backed by Nike. Kanye has invested much of his own personal finances into his endeavours, and like many entrepreneurs before him, he's apparently found himself in debt.
●    Public Recognition- Kanye has taken the 'any publicity is good publicity' approach, which appears to be working for his profile. From interrupting Taylor Swift during her acceptance speech at the VMAs to self-proclaiming his own importance/genius during interviews and even announcing his intent to run for President, Kanye certainly makes his presence known, despite the negative correlations that are typically associated.
The Reputation:
●    Reactions develop recognition- Kanye's consistent public displays, although plagued with negative responses, have built him a reputation strong enough to be recognised as one of the most powerful and famous celebrities in the world. Kanye's eccentric tweets, wide circle of celebrity friends and public boastfulness all help to build Kanye's profile and his associated brand.
●    Creating connections- Kanye's collaborated with influential individuals and teamed up with already established brands, which has allowed him control of an empire spanning music, fashion and technology. Reaching out to Mark Zuckerberg and Larry Page in an effort to be funded 1 billion is an example of capitalising on connections. Associating with influential others has resulted in increased public recognition, recognition that's resulted in the general public donating to Kanye's cause!
●    Guaranteed Publicity- Take for example Kanye's part-ownership of the music streaming service Tidal. Tidal has struggled to compete in a market saturated with streaming giants such as Spotify and Apple (who offer a similar service at a lower price). Since Tidal's launch, the application has been plagued with technical bugs, however despite this being common knowledge, Kanye's debt-related twitter rant (which pleaded for subscribers) saw purchases increase so substantially that since, Tidal has reached no.1 on the Apple free apps chart. Which major brand would not want to collaborate with an individual that has the ability to generate such a drastic public response?
The Reward:
●    Exceeded recognition- Almost identical to Kanye's previous public stunts, he's received worldwide recognition for his debt relative tweets.
●    Goal Commenced- Whilst Mark Zuckerberg and Larry Page are yet to respond to Kanye's pleads, members of the general public have already begun to donate Kanye's cause.
Kanye has done big things with his $53 million in debt. He's had seven (soon to be eight) bestselling albums selling over 21 million copies in an environment where artists are finding it difficult to get people to pay for recorded music. He's won 21 Grammy awards. In an age where social media is a direct measure of influence, he's got 21 million Twitter followers. In fashion, he's worked with Nike, Adidas, BAPE, Louis Vuitton and Giuseppe Zanotti. In music, he's one of the biggest stars on the planet.
Who knows what he could have done if his debt was $530 million?