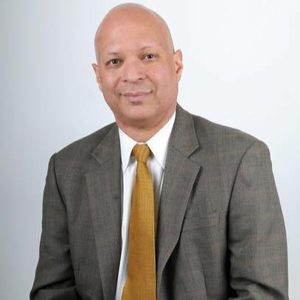 It takes one set of skills to open a business – but keeping it going typically requires an entirely new skill base that needs regular maintenance and investment.
That's where the the 2017 Small Business Workshop comes in. Now in its third year, the Small Business Workshop will take place from 7:30 a.m. to 1 p.m. Wednesday, May 3, at TechTown in Detroit. This year's Small Business Workshop theme is sustainability, giving entrepreneurs the knowledge they'll need to keep their doors open well beyond the first year.
Event founder Mark S. Lee of The LEE Group, is hosting the event in conjunction with Fifth Third Bank and the Michigan Women's Foundation. This is the first year the Michigan Women's Foundation has sponsored the event, said Carolyn Cassin, President of the Michigan Women's Foundation.
The event features workshops, panel discussions and a keynote speaker that will present specific tips and achievable techniques on how to sustain a business over the long term, Lee and Cassin said. The keynote speaker, Dave Zilko, comes to the event fresh off the publication of his first book as well as the multi-million dollar sale of Garden Fresh, a salsa and deli-supply company he helped grow in Ferndale.
"These are entrepreneurs who have crashed through that barrier. They're going to share their examples and their experiences," Lee said. "Our hope is that (participants) will walk away with tools that are beneficial and that they can implement immediately."
Data shows that most startups will become has-beens in a short time period. According to the Small Business Administration, only about 50 percent of new companies will make it to their first anniversary. And Bloomberg has reported that nearly 80 percent will not make it past 18 months.
Lee and his partners created this year's Small Business Workshop with these statistics in mind. The workshop's mission is to provide practical advice and counsel to aspiring and existing small businesses experiencing start-up and growth challenges. Onsite resources will be available to assist attendees in overcoming day-to-day business challenges.
Topics that will be discussed including knowing your customers and potential customers; gaining the leadership and skills required to get to the next level; managing your numbers and understanding your business model, and effectively amplifying your messages in a cost-efficient manner.