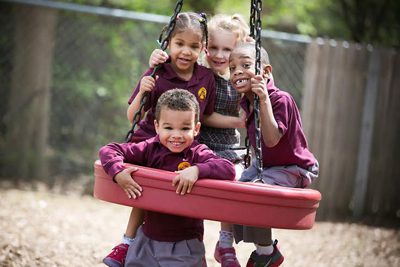 She's a writer, an inventor and a business owner. But for Leila Rotberg-Charlesworth, her most important title is that of educator.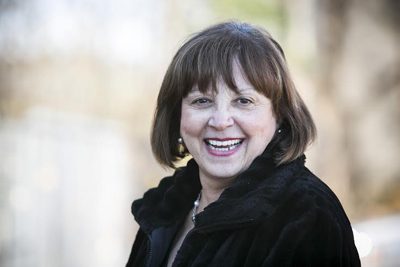 Rotberg-Charlesworth is the owner and principal at Red Hill Montessori Plus School in Farmington Hills, a place where children have grown to love learning for nearly three decades.
Rotberg-Charlesworth has been in the education field for 35 years, ten of which were in Sao Paulo, Brazil where she was born and educated, and 25 years here in Michigan. Her goal was to provide a seasoned year-round school with a strong and consistent academic curriculum, which prepares children for a successful, efficient, happy and rewarding future.
Rotberg-Charlesworth, Brazilian born and degreed in education in her home country, also studied psychology in England. She is Montessori-certified in both Brazil and the Untied States.
"I've never had an ordinary life," she states, noting that she received international recognition in her late 20s for a doll created as an intermediate object to teach reading to children less than 5 years. Creating and presenting a play called, "Do You Know the Color of Your Eyes," also brought her notoriety in Sao Paulo.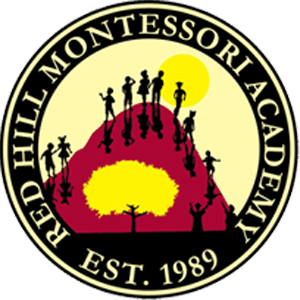 "Red Hill is Montessori-Plus school because we provide everything a Montessori school is supposed to provide, plus we incorporate new scientific discoveries related to education into our curriculum," says Rotberg-Charlesworth. "What is expected of a basic Montessori school is what is termed a 'Prepared Environment.' This means that the classrooms have all the Montessori materials necessary in order to allow the children to make independent and intelligent choices throughout the day."
Besides excellent academics, Red Hill Montessori hosts several fun learning events for its students. On March 31, the Ann Arbor Symphony Orchestra presented a musical "Petting Zoo" where students were given the opportunity to explore and learn about each and every instrument played. On April 9, students learned about brass instruments from the Brass Orchestra, also from the Ann Arbor Symphony.
"During our 25 years of serving the community of parents and children, our school has provided an environment where the students learn and thrive. We expose our students to learning as soon as they turn 2 years old, giving them opportunities to learn during the most important formative years of their lives. We have a tendency to attract supportive and enthusiastic parents who are always participants in their children's success. When school and parents work together the sky is the limit."
The original building, founded at 29001 West 13 Mile, grew quickly due to an energetic staff and the rate at which kids were learning. With a one- to two-year waiting list and parents requesting an elementary school so their kids could continue in an advanced curriculum school, it soon became apparent that another building would be needed to continue this growth.
To accommodate this, an adjacent building at 29047 West 13 Mile  was purchased. The first building, known as the East Building, is for kids in kindergarten through 6th grade, while the newer building, known as the West Building, is for kids up to 4 years old. Together, both buildings can accommodate about 135 students.