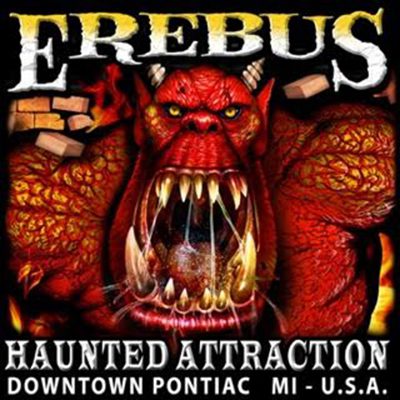 Plenty of job postings likely pass by your eye either on social media, websites like LinkedIn or through search queries of your own. But some of them truly stand out – especially when they involve working for one of the scariest employers in all of Michigan or even the nation.
If you've ever wondered what it would be like to work for a haunted house, this is your chance. And it's not just any haunted house, mind you. On Saturday, Aug. 29, and Sunday, Aug. 30, Erebus Haunted Attraction in downtown Pontiac is holding an open casting call to find and hire the area's scariest people for the 2015 haunt season.
Opened in 2000, Ed and Jim Terebus have built Erebus into a fear empire in downtown Pontiac. Named for the Greek god of primordial darkness, Erebus is a four-story playground of fear. With a staff working year-round, Erebus Haunted Attraction¹s engineers create designs to thrill all five senses every year.
"Scaring somebody and watching them scream, there's no better way to have fun and make some money in the process," Ed Terebus said.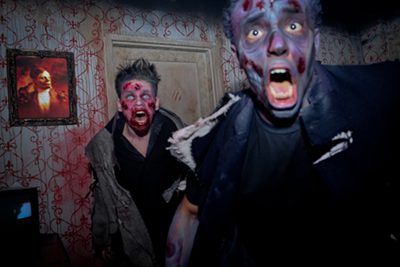 "Southeast Michigan is the haunted attraction capital of the world," Terebus added. "There are more haunts here within a 50 mile radius, then any place else in the world. Because of all the competition in this market, it forced us to be different and unique, which makes us one of the top Haunted attractions in the world."
The auditions, which run from noon to 4 p.m. this weekend, happen at Erebus at 18 S. Perry Street in Pontiac. While it is not a requirement to dress up in scary clothing for the audition, it adds an element of fun to the process.
To audition and apply, you must:
·      Be at least 18 years old to apply
·      Have reliable transportation
·      Be willing and able to stand for long periods of time
·      Some jobs require more strength than others
For Erebus, Halloween officially begins on Friday, September 18th when the revered haunted attraction opens its doors for its 16th frightening season. It is known locally for its fright factor as well as its status as the previous Guinness Book of World Records holder for being the largest walk-through Haunted Attraction.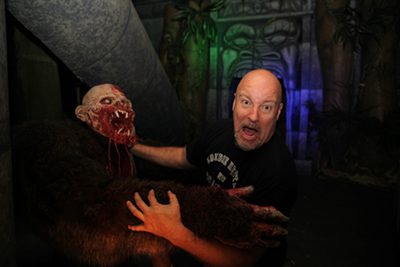 Even if you cannot make the auditions, Terebus hopes you – and your business – will come by and see them this Halloween season.
"Group outings are meant to bring people together and create a bonding experience that is enjoyed and talked about for hours or days after it is all over. Erebus offers this in a very unique way that allows coworkers to scream, laugh and hang onto each other," Terebus said. "We bring people together like no one else can. Companies come back year after year to bring their employees through as a company outing and team building exercise."