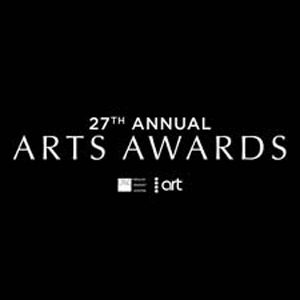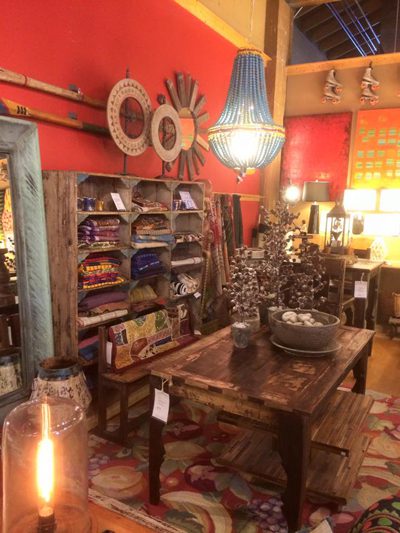 There are plenty of Metro Detroit retailers where you can buy furniture, both locally owned as well as national chains. But where else can you shop inside a former roller rink than Clawson's own destination store Leon & Lulu?
If that incentive isn't enough, there is the impressive selection, unique designs and creative eye of Leon & Lulu co-owner Mary Liz Curtin to consider. The store is packed with one-of-a-kind finds as well as well-educated employees who go out of their way to help you decorate your  home with style and substance. In other words, you won't find the same chair in your neighbor's house.
The store's cachet was recently recognized by the ART and Dallas Market Center, which announced the finalists for the 27th ARTS Awards. The Awards will take place during January's Dallas Total Home & Gift Market, at a gala event Jan. 22, 2016.
Leon & Lulu was the only Michigan finalist on the list. The finalists were named in 23 categories, including the new single- and multiple-unit furniture store categories. Three additional category finalists will be named at a future date.
The finalists submit a streamlined digital presentation to a panel of judges. Digital submissions vary based on category and may consist of product development, marketing, merchandising or company differentiation examples.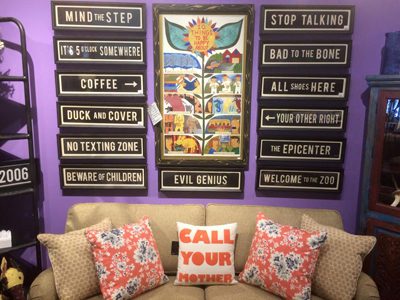 "This year's finalists exemplify the hard work and commitment that inspires the entire home furnishings community," Cindy Morris, CEO of Dallas Market Center, said. "We congratulate all the finalists and look forward to an exciting evening at the awards gala in January."
"Every year we have the honor to recognize the abundant talent within our industry," said Sharon Davis, executive director of ART. "We appreciate their passion for excellence, and we know the judges will have a very difficult task."
The multiple-store furniture retailer finalists are: Interior Illusions, West Hollywood, Calif.; Louis Shanks, Austin, Texas; and The Arrangement, Dallas. Single store finalists are: 24e Design Co., Savannah, Ga.; Donna's Home Furnishings, Conroe, Texas; and Palette & Parlor, Chapel Hill, N.C.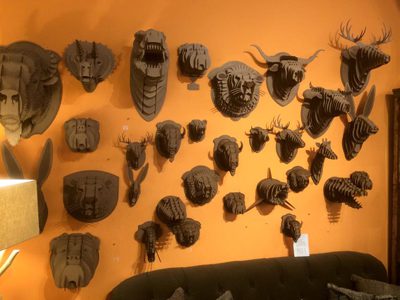 Home Accents store finalists for the East/Atlantic are Outrageous Interiors, Suwanee, Ga.; The Blue Octagon, Malvern, Pa.; and J Banks Design, Hilton Head Island, S.C.. In the Midwest/Southwest finalists are Dwell Home Furnishings, Coralville, Iowa; Leon & Lulu, Clawson, Mich.; and SummerHouse, Ridgeland, Miss. In the West finalists are Bella Casa, Portland, Ore.; Urban Chic Home Furnishings, Las Vegas; and Jonathons Coastal Living, Fountain Valley, Calif.
International retailer finalists are: Aaron Stewart Home, San Juan, Puerto Rico; Design Lighting, Surrey, B.C., Canada; Robinson Lighting, Winnipeg, Manitoba, Canada; and Station12, Dartmouth, Nova Scotia, Canada.