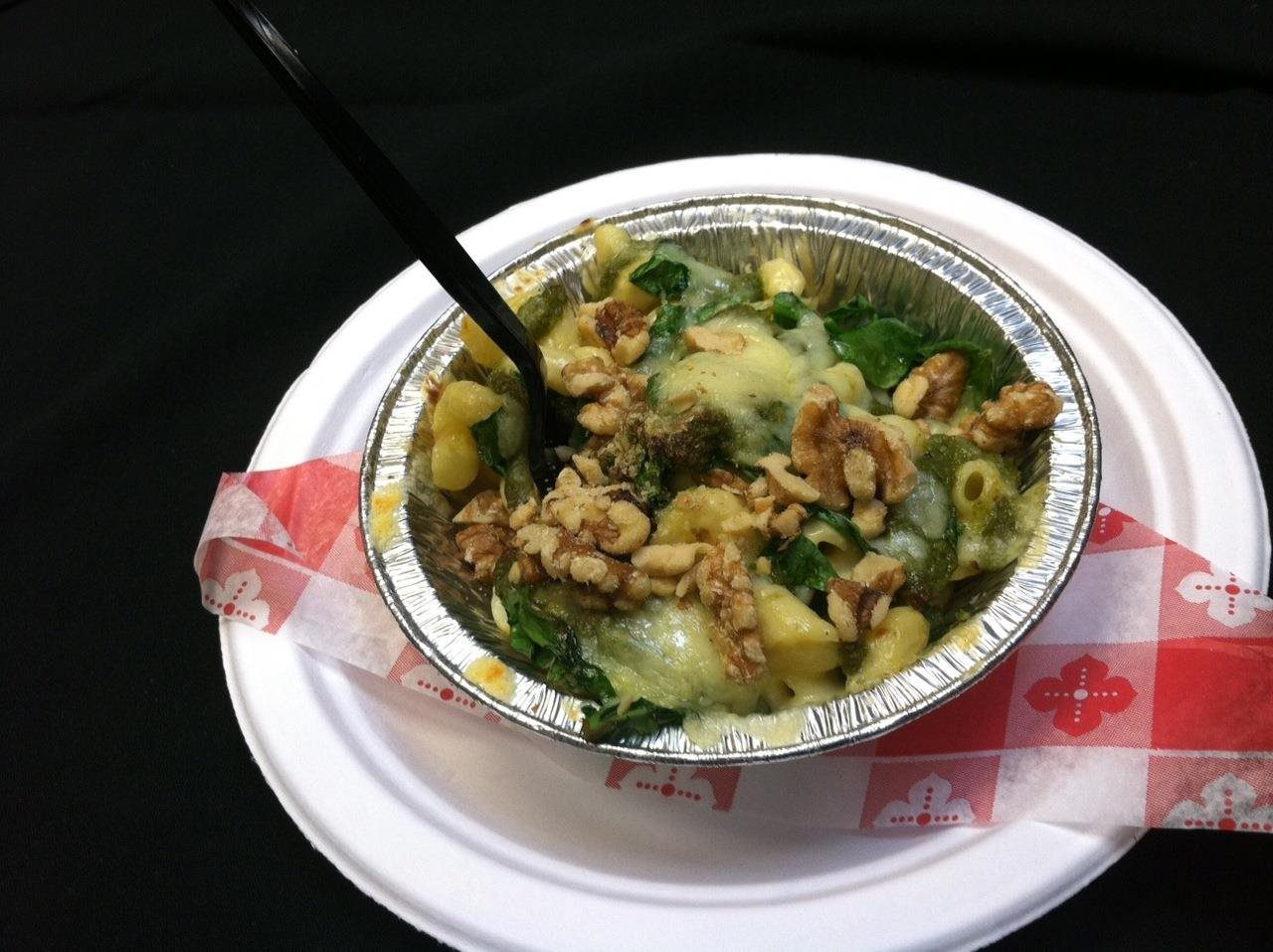 Finishing a long day at work is one thing. Finishing that same day and having to make a dinner you actually want to eat is a completely different challenge.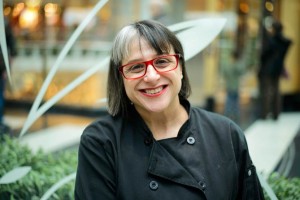 That is where Chef Lorraine Platman's pesto comes in. This recipe is a cook's best friend you can toss it with cold noodles, tomatoes, olives and onions for a chilled pasta salad. You can top it on fresh roasted chicken. Add it to steamed shrimp. How about on a grilled cheese? All yummy. All easy as well.
Platman used this pesto in her Mean Green Pesto Mac, the recipe that won her two medals at the recent Motown MacDown, a contest to find the best mac-and-cheese combo in the land. Platman, in case you don't know, is the brilliant mind behind Sweet Lorraine's Fabulous Mac n' Cheese, one of Metro Detroit's newest taste sensations with locations in the Somerset Mall in Troy and Great Lakes Crossing Outlets in Auburn Hills.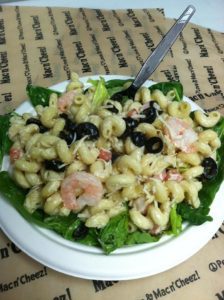 Platman opened her first restaurant in 1982, putting her mark on deli food in Madison Heights. Then came her four-star restaurant, Sweet Lorraine's Café & Bar, with her husband Gary Sussman in Southfield. The thriving restaurant, which also has sites in Livonia and Pennsylvania, gave rise to her mac-and-cheese obsession and new franchise.
Sweet Lorraine's Fabulous Mac n' Cheez! Housemade Spinach and Walnut Pesto
8 oz slightly chopped spinach
1/2 cup shredded parmesan (not ground)
1/2 cup chopped toasted walnuts (toasted walnuts taste better!)
1/2 tsp granulated garlic
1 tsp salt
1 tbsp fresh lemon juice
1/2 cup canola oil
Put all items into the food processor except oil and pulse a few times. Remove lid and scrape edges of food processor. Then, while pulsing, slowly drizzle in canola oil.
Oh, one more thing. You can make a huge bunch and freeze it. Just let it defrost overnight in the refrigerator.