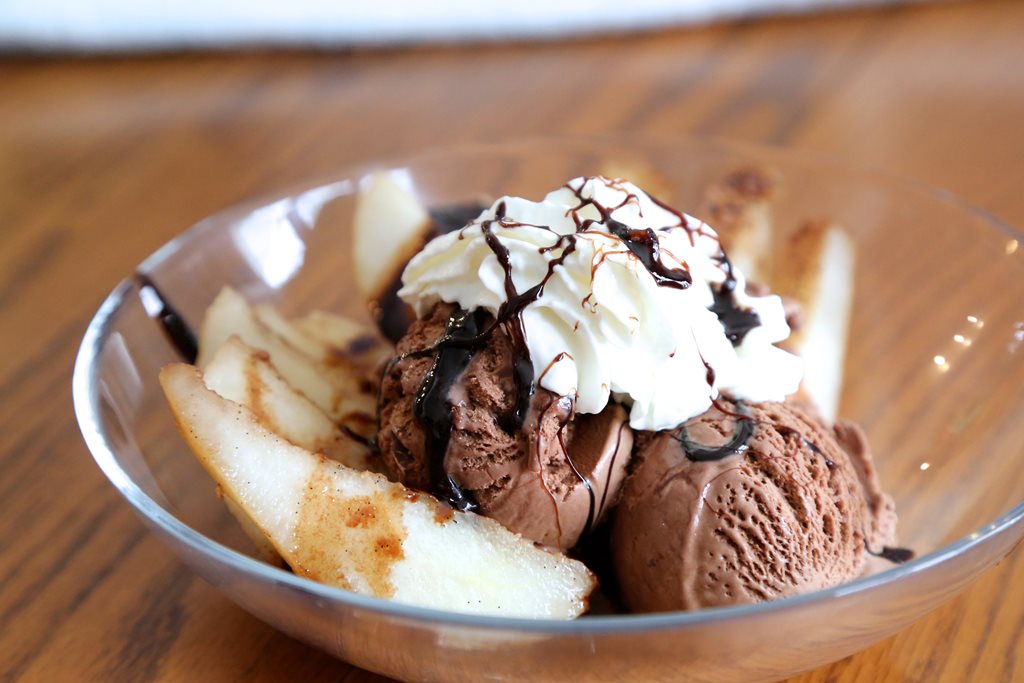 Few items have such power over an office such as free samples of ice cream. That is why CKC Agency has so much fun with its client, Hudsonville Ice Cream. They have the difficult task of trying some of Hudsonville's new flavors, including Chocolate Craving. Rumor has it that their first sample disappeared in less than 24 hours.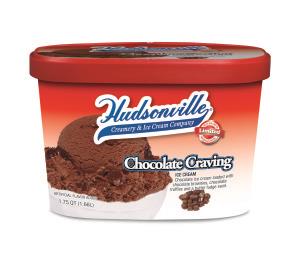 Chocolate Craving is described as a chocolate ice cream loaded with chocolate brownies, chocolate truffles and a butter fudge swirl. You gotta agree: This one is for all the chocolate lovers.
Chef Ray Sierengowsi, Hudsonville's new director of product development, created this easy dessert recipe, Poached Pear Chocolate Craving, which uses the ice cream that got the CKC staffers drooling. If you test it, send Corp! a photo and we'll post it on our Pinterest board, Twitter, Facebook or Instagram pages.
Chef Ray's Poached Pear Chocolate Craving
3 cups port wine
1 cup water
3/4 cup honey
1/4 cup sugar
2 tablespoons cocoa powder
1 inch piece of ginger, chopped coarsely
1 cinnamon stick, snapped in half
1 vanilla bean
4 pears, peeled and cored
4 scoops of Hudsonville Chocolate Craving Ice Cream
Directions:
1. Combine port wine, water, honey, sugar, cocoa, ginger and cinnamon stick in a saucepan big enough to just fit the pears.
2. Cut the vanilla bean in half lengthwise, then run the knife down both halves to scrape out the brown seeds. Add the bean and seeds to the saucepan. Heat saucepan over medium high until the sugar dissolves. Reduce heat to medium.
3. Lay the pears in the poaching liquid on their sides. Poach the pears for about 20 minutes until they are folk tender. Turn the pears occasionally to allow them to poach evenly. Remove the pears from the poaching liquid and allow them to cool.
4. Increase the heat to high to start reducing the poaching liquid. Reduce the liquid until it has a syrupy consistency, strain to remove the cinnamon sticks, ginger and vanilla pod. Allow the syrup to cool to room temperature.
5. Serve the whole pear or slice it to fan it out in a dessert bowl. Top with two scoops of Chocolate Craving Ice Cream and finish with port reduction and fresh whipped cream. Add a fresh mint leaf for the final touch.