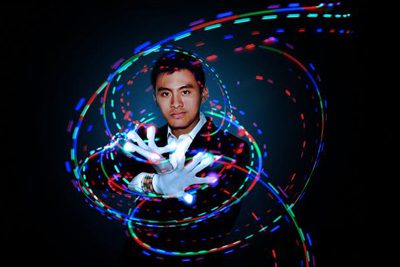 Ask any employer, and they'd likely say that millennials are a slippery bunch. This age group is in high demand – but how do you get their attention and keep them happy in the office and with your products?
Brian Lim has a few ideas. Lim is the CEO and founder of EmazingLights, a company that began with the creation of a simple light up toy for music festivals that has evolved to inspire a community of highly talented light show artists.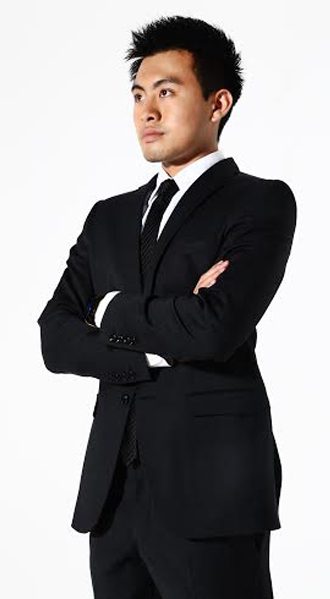 Lim has created a community of more than 300,000 "glovers" within 5 years. While developing its presence online, EmazingLights generated $17 million in revenue in 2014 and is the market leader in an industry they created.
Being a young Deloitte business consultant with an affinity for raving and music festivals, Lim saw his first opportunity to break into the Electronic Dance Music scene in 2010 when he put on his first pair of light up gloves at an event. He had never thought of himself as the kind of person who could entertain a crowd, but as he danced with these gloves, people started gathering around to check out his lights,
He felt a rush of creativity and inspiration. Soon after, he joined up in the fledgling underground dance form called "gloving," where ravers would wear light gloves and give other ravers "light shows." Glovers perform a hand-focused dance in the viewer's face, creating streaks of light and mesmerizing the viewer.
When Lim found out that there wasn't a legitimate business to purchase light show products from, he took $100 out of his pocket and decided to start selling these glove lights. He established his first EmazingLights storefront in the trunk of his car, parked conveniently in the parking lots of the biggest Southern California raves. Then he began throwing his own events, called Friday Night Lights, in the parking lots of In-N-Out Burger. When these events got too big to handle and keeping the store on wheels was no longer an option, he opened up his first storefront in West Covina, Calif., which today is its corporate store.
Twenty-eight-year-old Lim has insights as to how businesses can inspire millennials to join their movement:
1. Social Media, social media and social media. Oh, did we say Social Media? Develop a presence on social media and share wisely.
2. Create products that serve your market, and if you don't have a market, don't wait for someone else to create it.
3. Offer value and exclusivity. Millennials not only want to feel they're a part of a community, but that their feedback and participation is valuable.
4. Bring key influencers into your community and get them involved in the conversation.
5. Incorporate compelling, if not inspiring visual content. Not only will this content attract millennials, but adding video and using various channels for it opens up new SEO routes as an added bonus.