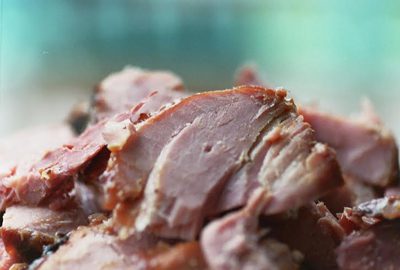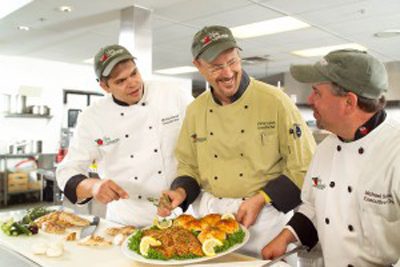 Perhaps one of the best things about celebrating a holiday together is sharing food. Few things bond us as a community as much as breaking bread together.
That's something that Chef Pete Loren at Nino Salvaggio International Marketplace understands completely. And while he loves preparing and eating the main dinner, Loren knows that people can feel pretty "meh" about what to do with the food that is leftover.
So, if you want something other than sandwiches with that Easter ham, here are some of Loren's favorite leftover dishes.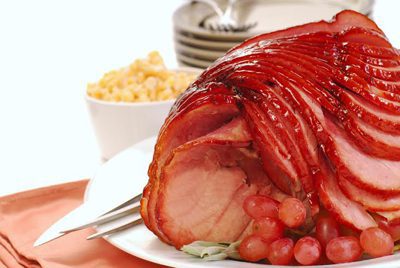 Corn Muffins with Chopped Ham
• Using Michigan's own Jiffy Mix, prepare the corn muffin recipe per directed.
• Add almost equal amounts of chopped ham.
• After baking, top with a sauce made from one can of cream of corn and a sauté of
colorful bell peppers, onion and diced tomato.
Ham and Mushroom Biscuits with Cheesy Alfredo Sauce
Serves 4
INGREDIENTS
2 cups ham, julienned
3 cups fresh white mushrooms, sliced
¼ cup green onions, chopped
2 Tbsp. butter or oil
8 each Salvaggio's buttermilk biscuits
1 pint Nino's prepared Alfredo sauce
1 cup cheddar cheese, shredded
½ cup milk
Salt and pepper, to taste
INSTRUCTIONS
• In a medium size saucepan, gently heat the Alfredo sauce, shredded cheddar cheese and milk. Thin as necessary to achieve a medium sauce consistency.
• In a medium size skillet, sauté mushrooms and green onions in butter until softened and golden brown.
• Add ham and the cheesy Alfredo sauce to the mushrooms and stir together. Season with salt and pepper to taste.
• Warm biscuits then cut in half; placing two bottom halves of the biscuits per serving and reserving the top halves.
• Portion approximately ¼ cup of the ham mixture over each biscuit bottom.
• Replace the top half of biscuit then portion another ¼ cup over the top.
• Serve.