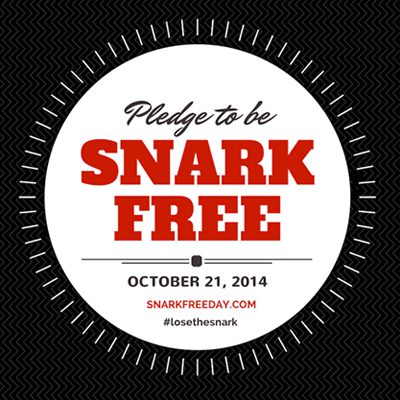 Ever had a co-worker roll their eyes at you? Perhaps you've even been guilty of adding a semi-insulting comment during a meeting or water-cooler conversation? If so, you're just one of many employees of the world who have used what some call "snark" in the workplace.
Jason Brown and his firm PublicCity PR in Southfield recently joined the PRConsultants Group, a collaborative of PR companies representing more than 50 markets across the country, working together on behalf of their clients. The agencies came together to host the 2nd annual "Snark Free Day" today (Tuesday, Oct. 21).
Snark Free Day is the start of a movement, aimed at calling attention to one's attitude and behavior and making a conscious effort to shift the way we interact with one another, Brown explained.
"PublicCity PR is joining its colleagues in the PRConsultants Group (PRCG) to pledge to lose the snark and embrace civility for 24 hours — at work, home, school and online," Brown said in a statement.
What is snark? It's a negative attitude that shows up in our daily communication, face-to-face or in social media, and it often damages relationships and brings down morale in general.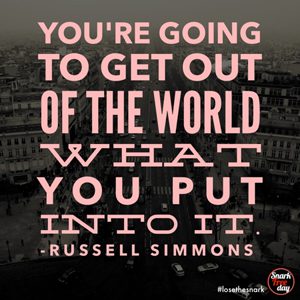 Snark and other forms of incivility are particularly detrimental to the work environment. According to a 2013 study by the Thunderbird School of Global Management, 78 percent of those who were on the receiving end of incivility said their commitment to the organization declined and 66 percent said their work performance declined.
"When you think about how we interact, it boils down to words and actions, which have power," said Brown, principal of PublicCity PR. "Everything we say and do has an impact, so Snark Free Day is a great day to start communicating with others in a civil and respectful manner."
On Snark-Free Day, Brown said, people are asked to make a conscious effort to think about what you're going to say or write online and how you are going to say these things. Take a moment to consider the gestures and facial expressions you make in reaction to what someone else has said. For one day, embrace civility and lose the snark, he added.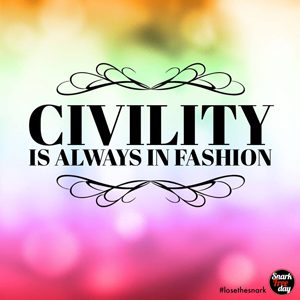 Snark Free Day 2014 features an online and social media campaign including a host of digital tools including a guide to identifying a "snark shark" and keeping it at bay, civility e-cards, event invites and reminders and a promotional short video. All can be found at www.snarkfreeday.com.
So how do you honor "Snark Free Day?" Like the Snark Free Day Facebook page (www.facebook.com/snarkfreeday) and participate in the discussion on Facebook and Twitter using the hashtag #losethesnark. The public is encouraged to tweet the snarkiest thing someone has said to them (or they have said to someone) along with #losethesnark for a chance to be featured in a campaign video to be published online on Snark Free Day.