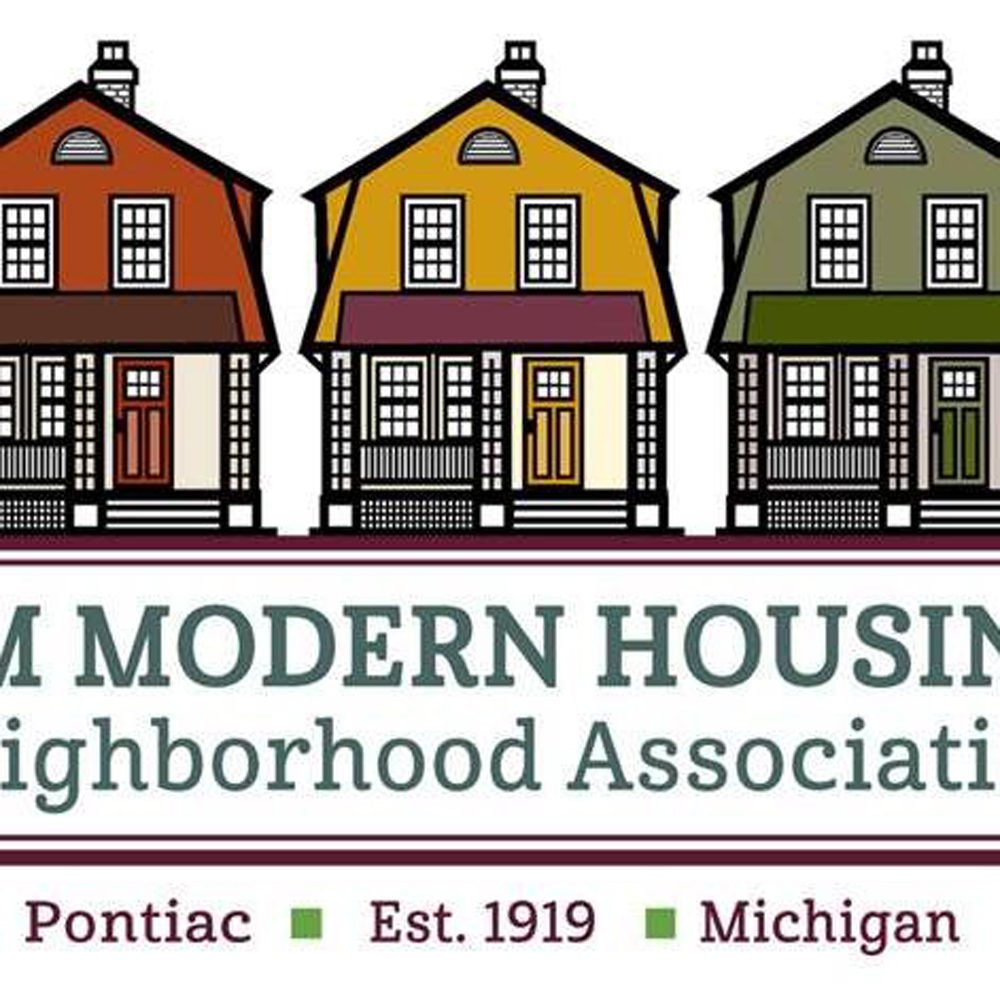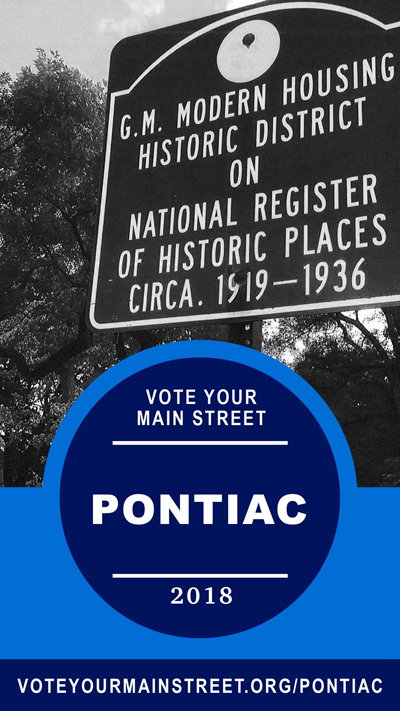 Metro Detroit history always talks about Henry Ford and his $5-a-day wage. But did you know what General Motors did for Pontiac, Michigan?
From 1919 to 1926, General Motors built 261 affordable houses for Pontiac workers, where generations of diverse residents have lived side by side. Now, nearly 100 years later, a new project through Partners in Preservation has the potential to renovate and restore the exteriors of several homes that are threatened with demolition.
GMMH in partnership with Main Street Oakland County is participating in a national grant program sponsored by American Express and the National Trust for Historic Preservation.
During this campaign, the public is invited and encouraged to vote once a day for up to five Main Street projects at VoteYourMainStreet.org. The Main Streets with the most votes at the end of the voting period will be awarded grants, until the full $2 million is distributed.
The Pontiac General Motors Modern Housing Neighborhood is one of 20 communities competing nation-wide in the Partners in Preservation initiative. It's the only Michigan project on the top 20.
Partners in Preservation is an initiative created by the National Trust for Historic Preservation and American Express to engage the public in preserving and increasing awareness of America's historic places and their role in sustaining local communities. Since its inception in 2006, Partners in Preservation has committed over $22 million in support of more than 200 sites.
The 2018 Partners in Preservation: Main Streets campaign invites the public to #VoteYourMainStreet to decide which historic sites along 20 of America's favorite Main Streets should receive $2 million in preservation funding from American Express. The campaign runs from September 24th to October 26th.
The GM Modern Housing neighborhood is a historical residential development located in Pontiac, Michigan. Listed on the National Register of Historic Places in 1989 the neighborhood is undergoing major restoration efforts.
The project seeks to restore and rehabilitate three target exteriors of an initial eight legacy homes that are blighted and have been vacant for years. The strategy entails following a successful model from Indiana Landmarks to restore the exteriors to foster revitalization in the neighborhood.
For more information about the General Motors Modern Housing Neighborhood project, please go to https://gmmh.org/
You can vote here: https://www.nationalgeographic.com/voteyourmainstreet/pontiac/