Few things are as remarkable as a package of new crayons – full of potential and opportunity for creativity. That is why children (and a few adults, we admit) are so in awe of new school supplies and the beginning of the school year.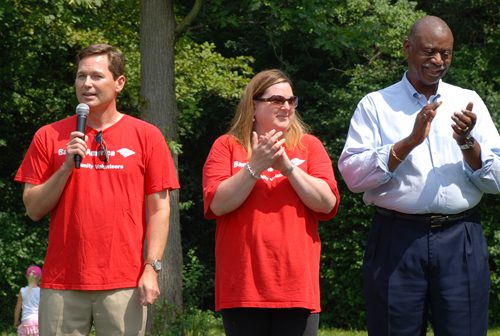 So you gotta love organizations that get together to help kids of all background experience that joy. Recently, Bank of America partnered with Orchards Children's Services for the third consecutive year to provide and fill more than 600 back packs for area foster children. A group of 65 Bank of America volunteers showed their support for more than 350 students who received the supplies.
They got all of the essentials – and then some. More than 600 backpacks in all shapes and sizes were provided to children at every grade level, packed with school supplies they'll need to succeed in the coming academic year.
"There are a lot of ways to have investments and deposits. What Bank of America did was deposit needed resources and hope for our children by making an investment into their education," said Michael E. Williams, president and chief executive officer, Orchards Children's Services, Inc.. "More than 500 students ranging from elementary, middle school and high school will be prepared to start tools with all the necessary tools to be successful.  Thanks to Bank of America for investing in children's future as productive citizens."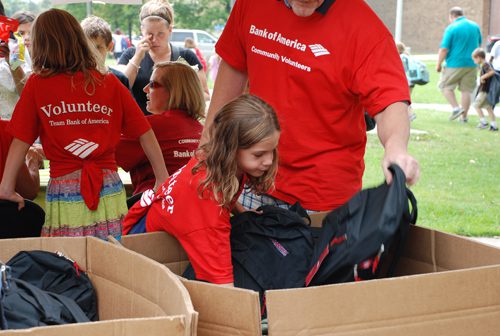 Some background: Orchards Children's Services seeks to protect and nurture children and youth by providing shelter, sustenance, life- and educational skills and opportunities. Its programs and services touch children from birth to young adulthood. It believes "in engaging individuals in planning for their own success, and offer services and support in their homes and communities."
The carnival-themed event, which took place at the Southfield Civic Center on Aug. 22, featured food, games and prizes along with informational sessions for caregivers on how to better ready their children for the upcoming school year.
"We're so incredibly proud to host this event," Williams added. "Bringing people together and giving caregivers the support and tools they need to help kids succeed in the classroom is something we look forward to being a part of every school year."
In three years, the back to school program has distributed more than 1,700 backpacks and other essential school supplies in the metro Detroit area.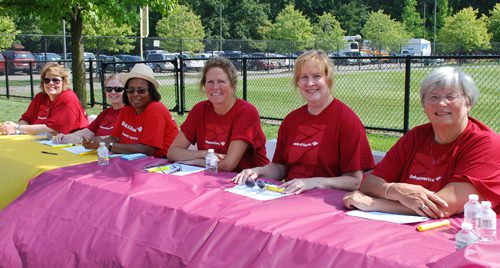 "Partnering with Orchards Children's Services to help these students feel like every other child in the classroom is one area where we can have a tremendous impact," said Matt Elliott, Michigan Market President, Bank of America. "Our commitment to address social and economic challenges starts in the classroom to ensure these students are well prepared for the school year."
Don't worry if you think you missed out on the fun – your business can still participate. The need for school supplies if still there. If interested in supporting, Orchards Children's Services welcomes monetary donations and donations of school supplies year-round. Donations can be dropped off at 24910 Northwestern Highway, Suite 100 between the hours of 8:30 a.m. and 5 p.m.