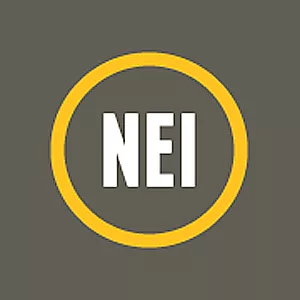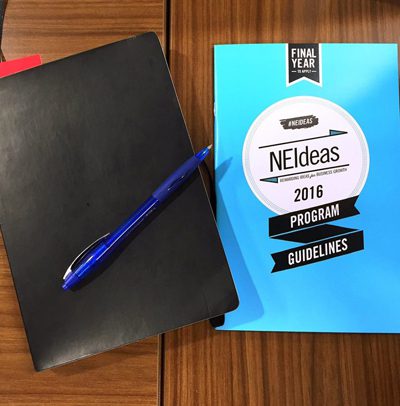 Detroit's evolution from a booming industrial town to a city in crisis to a revival story is nothing short of dramatic. What built this sizable municipality was people, grand ideas and investment – and that is exactly what the New Economy Initiative believes will bring it to its full potential again.
To boost Detroit and all of its potential in terms of entrepreneurship and company development across the city and its neighbors, the special project of the Community Foundation for Southeast Michigan (CFSEM) recently kicked-off the third and final year of NEIdeas: Rewarding Ideas for Business Growth.
NEIdeas is a two-tiered challenge awarding $500,000 to existing small businesses in Detroit, Hamtramck and Highland Park for their ideas to grow. Over the last two years, NEIdeas has granted over $1 million in cash awards to more than 60 existing businesses, as well as provided access to business support for all applicants. Repeat: This is NEIdeas' final go-around, so businesses who want in need to get busy applying.
It's been an amazing process to watch: Nearly 1,200 small businesses from every corner of the three cities applied to the NEIdeas challenge in 2014 and 2015. Business industries have spanned more than 16 sectors, ranging from barbers to manufacturers, mechanics to bakers and more. Seventy percent of NEIdeas winners were minority-owned businesses, 64 percent were women-owned businesses, and 53 percent were both woman- and minority-owned businesses. The businesses range in age from three to 93 years old.
"Over the last two years, we've seen the ripple effect that this challenge has had on so many small businesses in the city," said Pam Lewis, Director of NEI. "This challenge is rewarding those whose spirit and determination over the years has kept the city afloat and are crucial to the future success of Detroit."
NEIdeas features two types of awards:
·        $10,000 for existing businesses that gross under $750,000 annually with ideas to grow
·        $100,000 for existing businesses that gross more than $750,000 and less than $5 million annually with ideas to grow 'big'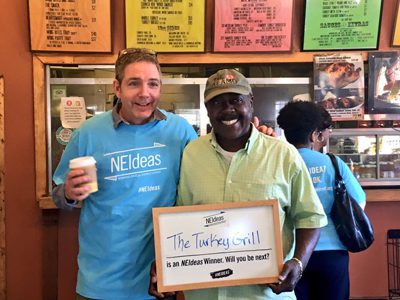 Thirty applicants will be awarded $10,000 each, and two businesses will be awarded $100,000 each. Businesses must be three years of age or older by the application deadline of June 1 to be eligible for an NEIdeas award. All applicants who apply to the challenge will gain connections to other small businesses and entrepreneurs, access to resources, and exposure through NEIdeas' All-Applicant Assistance.
NEIdeas is operated in partnership with the Detroit Economic Growth Corporation (DEGC). DEGC coordinates an outreach program that features nearly 30 "Ambassador" locations including community organizations, associations and faith-based institutions across Detroit, Hamtramck and Highland Park. The ambassadors provide small businesses with information and guidance throughout the application process.
After the application period closes, NEIdeas will narrow the pool of applicants and forward the semi-finalists to a jury comprised of empathetic entrepreneurs (including past NEIdeas winners) and nonprofit, corporate, and neighborhood partners. The jury will recommend finalists and, ultimately, winners. If selected as a finalist, applicants will be asked to submit additional information about their business. Winners will be notified by CFSEM in the fall.
The New Economy Initiative (NEI) is a $134-million philanthropic effort to help make thousands of ideas the next economic engine by getting entrepreneurs and small businesses what they need, when they need it, in order to succeed and grow. This unprecedented initiative is supported by the following national, regional and local foundations: the Community Foundation for Southeast Michigan (Detroit), the William Davidson Foundation (Southfield, Michigan), the Max M. and Marjorie S. Fisher Foundation (Southfield, Michigan), the Ford Foundation (New York), the Hudson-Webber Foundation (Detroit), the W.K. Kellogg Foundation (Battle Creek, Michigan), the John S. and James L. Knight Foundation (Miami), The Kresge Foundation (Troy, Michigan), the McGregor Fund (Detroit), the Charles Stewart Mott Foundation (Flint, Michigan), Surdna Foundation (New York) and the Skillman Foundation (Detroit).