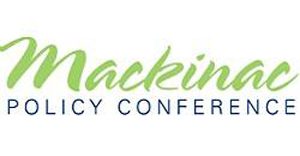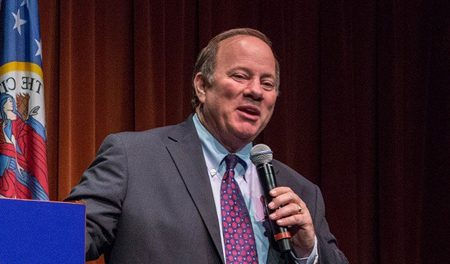 Starting today, thousands of Michigan policy makers, business people and media representatives will meet at the Grand Hotel for the 2017 Mackinac Policy Conference.
Keynote speakers include Gov. Rick Snyder, Detroit Mayor Mike Duggan as well as visionaries including Apsen Institute President and CEO Walter Isaacson, Presidential historian Michael Beschloss and Brookings Institution Vice President and Director Amy Liu.
This year's Conference is highlighted by three pillars that focus the discussions on Mackinac Island. These Pillars are: Restoring Civility in American Politics, Winning the Race in Connected Technology and Increasing Economic Opportunity. The annual event is presented by the Detroit Regional Chamber.
Restoring Civility in American Politics is defined as encouraging business and civic leaders to shape public discourse to restore the art of compromise for progress in today's polarized political environment.
Winning the Race in Connected Technology focuses on capitalizing on Michigan's strengths to lead in next-generation mobility, expanding beyond the "connected car" to the connectivity of all things and big data.
Finally, Increasing Economic Opportunity talks about shrinking the opportunity gap and enhancing the quality of life for all Michiganders by promoting economic inclusion strategies.
Chamber Director of Communications Tiffany Jones will be running from Tuesday through Friday as people pour into the Grand Hotel. Jones took time to go over some of the big ideas that brought this year's conference together.
Q: Why these three pillars and what will these discussions mean to the state?
A: Each year the Detroit Regional Chamber selects three pillars that are unique to what's happening around the state. They ensure the discussions on the island are focused on timely and specific themes. The three pillars selected this year: restoring civility in American politics, winning the race in connected technology, and increasing economic opportunity will be the foundation for engaging conversations this year. While the Conference is not a policy making conference, it helps start the dialogue, on some very critical issues, that leads to progress for all Michiganders.
Q: Why do you think this conference is so well attended in terms of what the participants get out of it?
A: It's the only policy conference of its kind. Where else would 1,700 of the state's top corporate, civic and public leadership come together, to talk about focused topics, over a series of four days? The agenda is packed with thought-provoking national speakers and local subject matter experts and the programming covers statewide topics that are relevant to everyone attending.
Q: If you were watching at home, what session(s) would you say are "can't miss" sessions?
A: We really have a great lineup this year. All the speakers are very interesting and will be worth your time. We truly cover all the industries from automotive to health care, to government and education. There will be something for everyone.