Few activities are as elegant or relaxing as taking a cup of tea in the afternoon. It is moment when the world's concerns fall away, and all that remains is good manners, good food and pleasant company.
That is why the Afternoon Tea at The Townsend Hotel is a must-try for anyone within driving distance of this venerable institution. For more than two decades, The Townsend Hotel in Birmingham has offered an Afternoon Tea for visitors and hotel guests. The tea service is available noon to 5 p.m.  seven days a week.
This simple pleasure is ideal for a business meeting, team-building session or informal job interview, notes Jared Chorney, The Townsend Hotel's food and beverage director. Some aspects of the Afternoon Tea are formal – think white table cloths and sterling silver. But other parts, such as the charmingly mismatched china, put everyone at ease.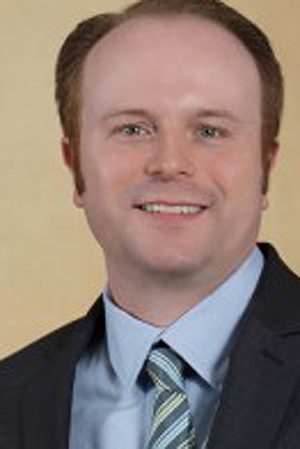 "Afternoon Tea is an event. It's an experience. But we also try to not take tea too seriously," Chorney said.
Eating and drinking together not only bonds people, but it can display a person's manners in a way that talking over the phone or – egad – social media never can. Taking tea with Chorney is particularly enjoyable because he can highlight some of the finer aspect of the tea ceremony at The Townsend.
Here are some of Chorney's tips for having Afternoon Tea at The Townsend:
1. Don't be intimidated. Yes, The Townsend Hotel has Waterford chandeliers and mahogany wood embellishments. You may hear classical music in the background. But it also is a place where children are welcome, especially those that might enjoy a real tea party, Chroney said. And you can sneak a manners lesson into the fun. "You'll see generations of families come in for tea," he said.
2. Hold tight. Despite the cliché, raising your pinky as you drink your tea is considered poor manners, Chorney explained. Rather, one should curl the first two fingers around the cup's handle, leaving the ring and pinky finger nearby. Putting your pinky out is unnecessary.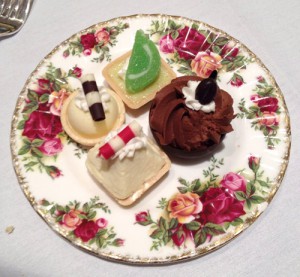 3. Mind your portion sizes. Dipping your scone directly into the luscious lemon curd or mascarpone cream is a bit tacky. Spoon some of each onto your individual plate, cut your Orange Cranberry Scone into reasonably sized portions and spread the desired topping onto them before consuming.
4. Men do love tea. Granted, The Townsend Hotel sees greater response to its Mothers' Day teas than most of its other special events (which are held every six weeks). But men – particularly fathers – will find equal enjoyment in a warm cuppa tea. Groups celebrating events such as bridal showers or book releases are warmly welcomed as well.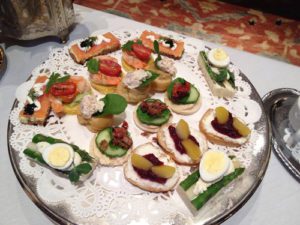 5. Appointments are necessary. This is not to take away from a spontaneous tea session, Chorney notes. Rather, it allows the Townsend's Afternoon Tea Director, Laura Klein, time to ask questions about what items you'd like to have served or special dietary requests. The Townsend Hotel prides itself on developing relationships with its patrons, both those who enjoy its dining facilities as well as its rooms and suites, he said. So let yourself be pampered with this attention.
Background: Chorney has been responsible for managing the day-to-day operations of the hotel's food and beverage department, including the award-winning Rugby Grille, The Townsend Bakery, The Corner and the property's banquet operations, since 2013. He is a self-described "foodie" professionally and personally, so he can discuss the finer details of your tea and the food that is served alongside.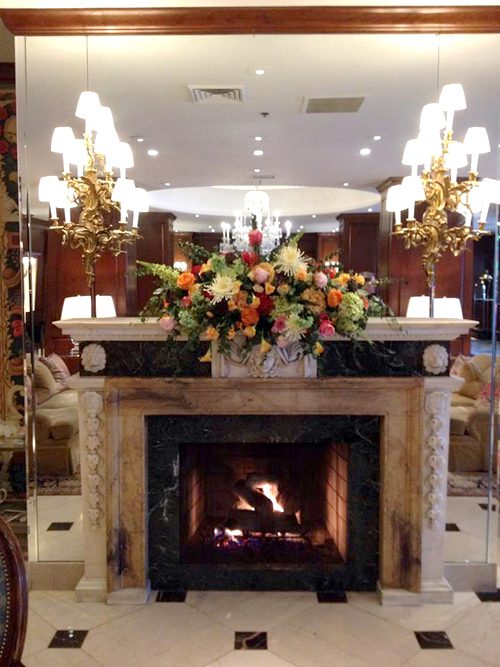 The Townsend Hotel's Afternoon Tea includes fine, loose rolled teas served with scones, finger sandwiches and pastries. (In other words, the portion sizes may be small, but there is enough to easily serve as a meal.)
Tea sandwiches range from smoked chicken salad to smoked salmon to cucumber and watercress. Pastries include a key-lime tart, chocolate mousse tea cup, passion-fruit mousse dome and a raspberry cheesecake pyramid. The cost is $36 per person, inclusive of tax and service. A deluxe tea, with champagne punch and other food options, is available as well.