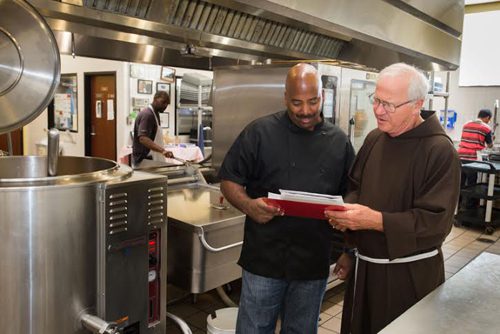 Owning a business brings many opportunities: Making your own decisions, creating a company culture, giving back to the community. A recent partnership between DTE Energy and its business-customer division shows how a company can build its own brand while helping others.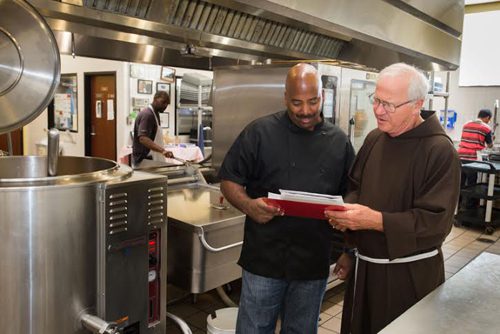 DTE Energy and DNV GL, DTE's energy efficiency experts for business customers, came together to save the Capuchin Soup Kitchen in Detroit nearly 20 percent on its annual energy bills. The non-profit serves 1,500 meals a day to Detroit's hungry.
DNV GL donated all of the equipment, including energy-efficient commercial ovens, fryers, a dishwasher, natural gas water heaters and LED lighting. The project is an example of what restaurants and other businesses can do with financial incentives provided through DTE's energy efficiency program, which will save participating customers nearly $600 million long term.
The Capuchin Soup Kitchen is expected to save more than $4,000 annually on its energy costs.
Throughout the three-month energy makeover, DTE and DNV had to ensure the Capuchin Soup Kitchen, on Conner Street in Detroit, could remain operational, as the organization serves three meals a day, six days a week.
"We identified the Capuchin Soup Kitchen as an ideal candidate for the project because its kitchen is in constant use and serves 300,000 meals every year," said Kevin Dunbar, assistant operations manager for DNV GL. "The Capuchins have a great opportunity to save on their energy bills and turn that savings into more help for the Detroit-area community. We will continue to work with the organization to maximize those savings."
The Michigan restaurant business is projected to grow 5 percent this year, according to the National Restaurant Association, and Detroit's booming restaurant scene is providing jobs and economic opportunity for the city. DTE has nearly 30 incentives that address food service and refrigeration needs, as well as many others directed at lighting and heating and cooling equipment.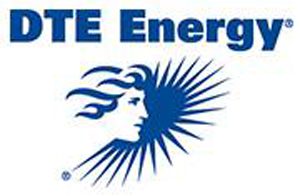 "This great partnership resulted in the Capuchins already saving on their energy bills," said Ken Randazzo, DTE Energy's Energy Partnership manager. "We want the restaurant community, the entire business community and non-profit organizations to know that our incentive programs can help them in the same way."
Now that the project is complete, DTE and DNV GL are working with Capuchin officials to use the Conner location as a demonstration site showcasing the latest in energy-efficient cooking and lighting equipment, as well as hosting energy seminars and tours. In addition, DNV GL is remotely measuring and verifying energy savings resulting from the upgrades.
"Our partnership with DTE Energy and DNV GL has been beneficial in a number of ways," said Brother Jerry Smith of the Capuchins. "We have reduced energy bills and we can put those savings into further helping the community, plus we help the environment by using less energy."