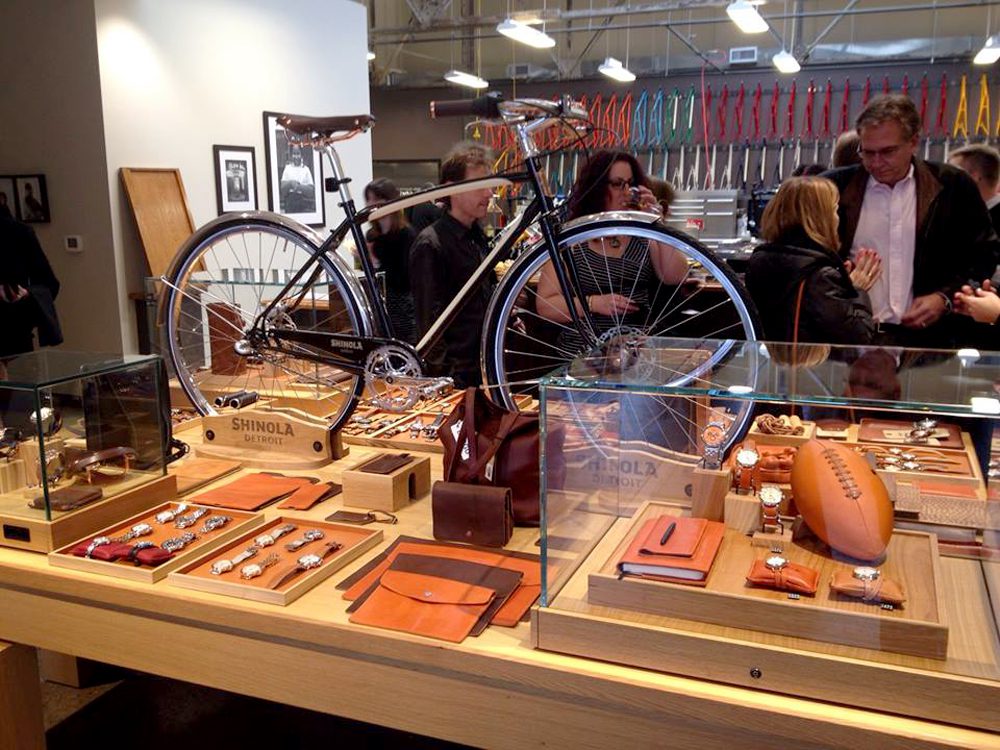 Let's just be frank: We're obsessed at Corp! magazine with Shinola, Detroit manufacturing and the good vibes this design company is bringing to the city and beyond.
So it was with great excitement that we checked out Shinola's inaugrial Foundry event, a gathering that allowed fans of all ages, races, colors and creeds to mix together at its Detroit store. Guests enjoyed tapas from the awesome Hatch Detroit winner La Feria, saw the new spring line of Shinola products and got their watches buffed and polished from company experts.
To that end, we bring you a few tips on caring for your Shinola watch or leather products. Granted, these ideas work for any fine piece of timekeeping or the like. But we'd say that having one of these amazing watches on your wrist would be a good spring accessory. There's good reason why the people who love Shinola are also its most loyal and vocal proponents: The quality and style is there and then some.
These are some general tips on keeping your products looking factory new for the long term. (But refer to your owner's guide and Shinola for any larger issues. We're writers, not watchmakers here.)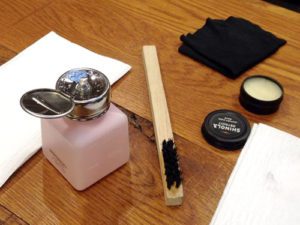 1. Prepare your maintenance kit. Have a soft brush with plastic bristles, a wooden pointed stick, some leather-conditioning cream, a cloth and some isopropyl alcohol (about 70 percent concentration). A glove or finger cots also are worth wearing to keep the oils on your fingertips off the device. These are your weapons of choice for keeping things clean and well prepped for long-term wearing.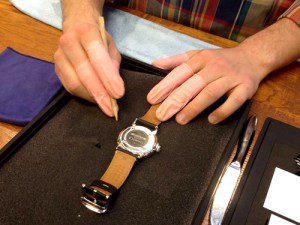 2. Brush gently. Remove any hand lotions, creams, soaps or other contaminents from your watch or item with the plastic-bristled brush. Don't use a brush with metal or any other hard surface; this will scratch the watch or leather in a way that no one, especially the watch, will appreciate.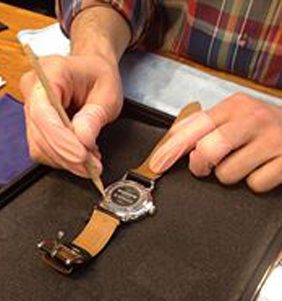 3. Run a stick along it. Use your pointed stick, something like the ones manicurists use or come with a manicure kit, along the seams of your metal face and backside. This also removes any build up from creams and other daily messes.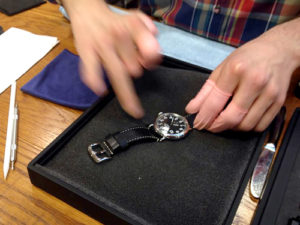 4. Massage the leather. Now that everything is clean and neat, you can condition the leather band on the watch or on your leather goods. Most Shinola watches come with this conditioning cream, so try to use that. Apply just a dab on your fingertip and rub it into the leather to keep it soft and supple.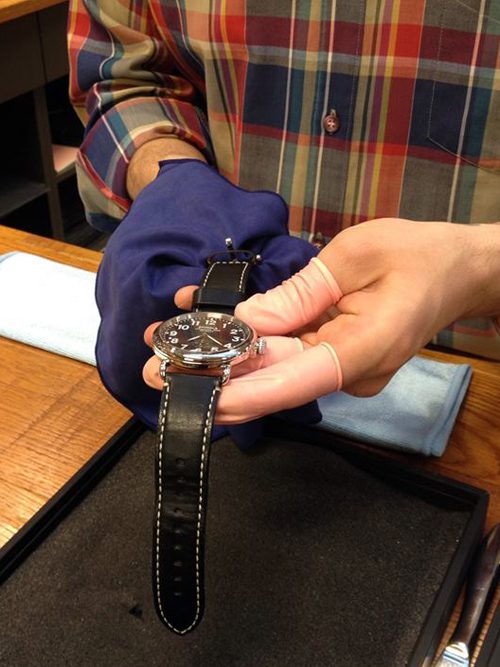 5. Shine 'er up. Use your dust-free cloth to clean off the face and back in case any leather cream got onto it. Plus, a shiny face is just pleasant to see. And you'll want to show off that Shinola name every chance you get. It is a name that is made with great pride, and having it bright and sparkly is its due.
That's it! Your product should be looking pretty good about now. Put it back on, get out there, show off your Detroit and Shinola love and snap a few selfies. Tag them with @MyShinola. Manufacturing in Detroit is back, and we should all take pride in that.