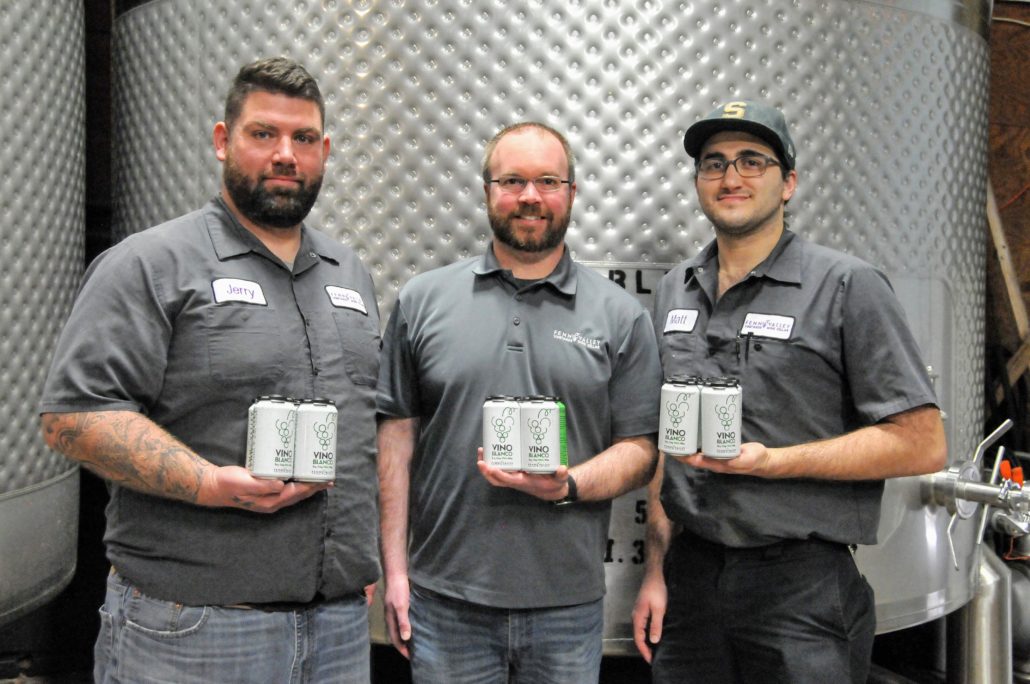 Fenn Valley Vineyards, a family-owned and operated winery in Fennville, recently became Michigan's first large-scale winery to make canned wine. Fenn Valley's Vino Blanco in a can is a dry white wine now available for purchase across the state in Kalamazoo, Grand Rapids, South Haven, Allendale, Saugatuck and more.
Since 1973, Fenn Valley Vineyards has had a goal of producing world-class wines from grapes grown along the shore of Lake Michigan. The Fenn Valley estate is a 240-acre farm located five miles from Lake Michigan just south of Holland, Michigan. The site was chosen after reviewing weather, climate, and soil survey maps.
Unlike farmers who already own farm land and then begin to grow grapes, the Welsch family migrated from the Chicago area and were therefore free to select the most desirable site for viticulture based on the available data.
Brian Lesperance, vice president of Fenn Valley Vineyards, opened up about wine, Michigan's climate and the joys of working with family.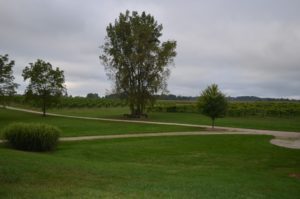 Q: What do you want people to know about making wine in Michigan?
A: Michigan is a great place to make wine! Specific to Vitis Vinifera, or classic European varietals, Lake Michigan provides a wonderful source of heat energy to keep our winters milder as well as extend our growing season. Our soils are light and sandy, which emulates the relatively poor growing soil where the grapes evolved. Michigan is steeped with a long history of fruit growing, so the community is loaded with talented individuals who know how to work with perishable, quality produce. And perhaps most importantly, consumers in Michigan are extremely supportive of locally made products.
Q: Why work with wine — what about this process fascinates you?
A: Wine is fascinating for so many reasons! For starters, it is liberating and interesting to transform a raw material, in this case grapes, into something so different. The whole process is engaging and ever changing. It is both mentally and physically challenging. And last, but certainly not least, is seeing how wine brings joy and excitement to the consumer. It is extremely rewarding when people choose to serve our wine as part of an important milestone, such as a wedding or anniversary.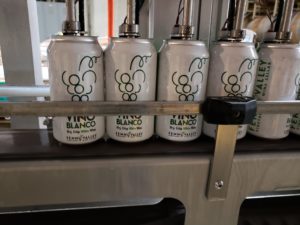 Q: Why innovate with canned wine?
A: For a long time, we have been somewhat frustrated with the lack of portability when it comes to wine. Imagine being on a golf course, boat or campsite. A glass bottle, which is a wonderful format in many settings, is not practical or particularly safe as part of an active lifestyle. The can not only provides durability, it is also incredibly convenient, easy to keep cold, less expensive and better for the environment. Fenn Valley has always been innovative when it comes to packaging. We were early in the bag-in-box format as well. The can is just the next step in our continued push to be at the cutting edge of wine.
Q: How do you make a family-owned business work?
A: Making a family business work is not always easy, but it is incredibly fulfilling. It starts with trust. From there we do try to keep business and work separate, though that is easier said than done sometimes! The fact we all have a passion for slightly different aspects helps as well. Additionally, it is very motivating to know we are working to build something we can pass along to the next generation.