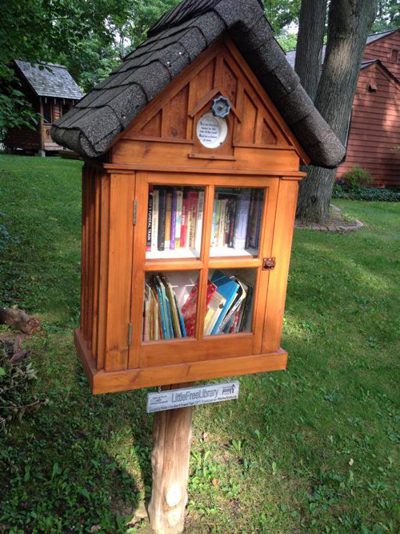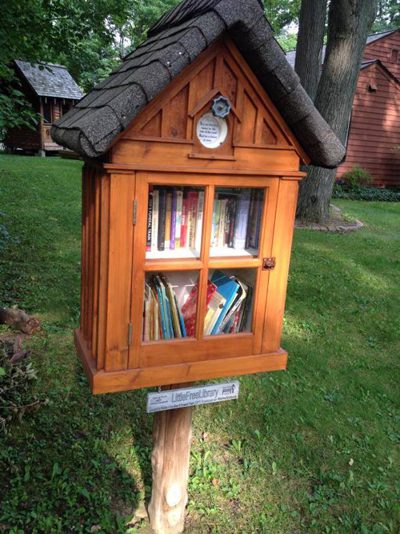 What happens when you mix an education reporter with a love of books plus a city that needs a reputation reboot? The answer is a project that brings neighbors together, puts the city on the map for literacy and shows off its brainy muscles.
As you travel across the city in the weeks to come, you're going to see these little boxes full of books starting to pop up across Detroit. It is the work of Detroit Little Free Libraries, a campaign to bring this unique project to Detroit in a big way. Organizers want to make Detroit the "Little Free Library" capital of the world with 313 installations across the city.
Founder Todd Bol was in town this week for a bunch of ceremonial digs and installations of the first of 20 Little Free Libraries; the first ones showed up in places such as Corktown, Palmer Park and North Rosedale Park in Detroit. Today, he and local organizers will be putting more in the ground at 1:30 today at the Ruth Ellis drop-in center in Highland Park and another in Corktown.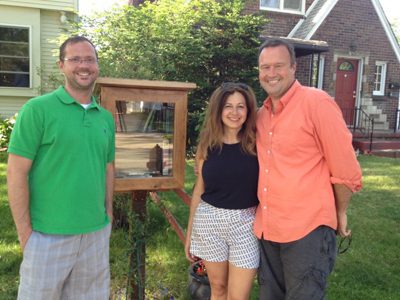 A Little Free Library is a box full of books where anyone may stop by to "take a book" or "leave a book" to share. LFL are designed to promote literacy and the love of reading, while also building a sense of community. According to organizers, a movement that started with one library in honor of Bol's mother in Wisconsin has grown to 20,000 Little Free Libraries in places "as far flung as Antarctica and deserted islands in Canada."
Much love has to go out to local organizers Kim Kozlowski (the higher education reporter for The Detroit News). She created her 313 Little Library pledge on her birthday after building one outside her Ferndale home, and friends of all stripes are helping out, especially her fellow "librarian" on the project, Cindy Dyson-McGlenn.
Donations like this are essential to the campaign's success – each library costs about $400 to build, install and seed with books. Bol's trek here with 20 is a huge help. But Kozlowski wants to raise $25,000 in total to build the 313 locations across Detroit – and she needs much of that money still despite already having 60-plus donations so far.
To donate to the campaign, check out its Indiegogo page where you can donate money to create these little boxes of love. You also can find out how to make your own box and get information on where the next installations will be. It's an effort near and dear to every bibliophile's heart, and much moolah is still needed to get the project finished. All donations go directly to a library box's construction.