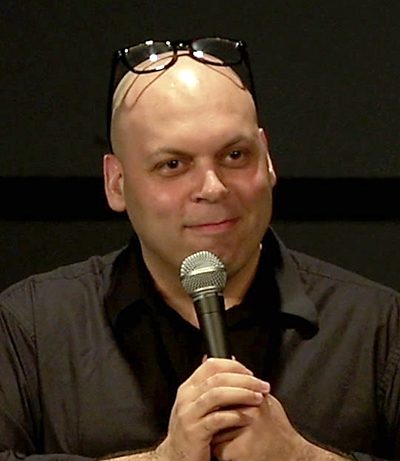 As a comedian, Amer Zahr has performed throughout North America and the Middle East – but he's about to face his most challenging audience yet.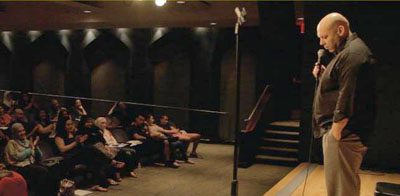 This spring, Zahr will be teaching a new class at the University of Detroit-Mercy Law School titled," Arab Americans and the Law."
The course will explore the journey of Arab-Americans through the American legal system from the beginnings of Arab immigration to the United States in the 19th century until the present day. Included will be study of legal cases involving Arab Americans in the realms of identity, "whiteness," immigration, terrorism and discrimination, among other topics.
Although Zahr certainly has his humorous side, he is known as a keen observer of cultural and political issues. He also has earned a Juris Doctor (JD) degree from the University of Michigan in Ann Arbor.
Pamela Wilkins, University of Detroit-Mercy Law School associate dean for Academic Affairs and associate professor of Law, said: "We are thrilled to have Amer join our team of professors who see the law – in addition to its practical application – as an important tool for advancing social and cultural insight and understanding."
Zahr describes himself as "an Arab-American comedian, speaker and writer," who draws on his experiences growing up as a child of Palestinian parents to find the humor in society, culture and politics.
He has produced and headlined in three of his own comedy tours, "1001 Laughs Comedy Tour," "We're Not White!" and "In 1948."  He is also the producer of the annual "1001 Laughs Dearborn Comedy Festival" in Dearborn at the Arab American National Museum.
Zahr recently completed production on his first documentary film, "We're Not White," a comedic and informative approach to the Arab-American struggle to get a box on the United States Census form. He is also the author of the well-read blog "The Civil Arab," as well as his first book, "Being Palestinian Makes Me Smile," a collection of his writings relating to being Palestinian.
He holds an MA in Middle East Studies and a JD (law degree), both from the University of Michigan in Ann Arbor.  He writes and speaks widely on political and social affairs, and has appeared on radio and television, including ABC's "Politically Incorrect with Bill Maher."  Some of his writings have been featured in major publications, including Time magazine.