Championing your business through transitions, including the change from one generation to another, is work enough. But championing the needs of others to cover their basic needs, such as housing, turned out to be no work at all for one Troy-based company.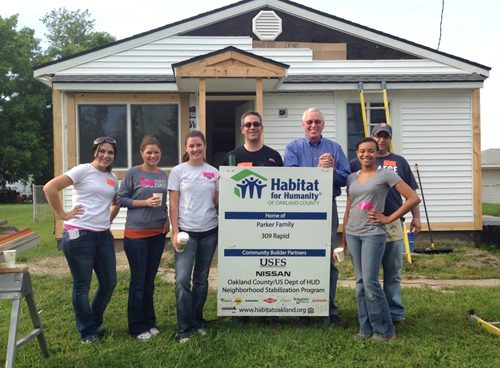 In June, a group of volunteers from the executive search firm of Harvey Hohauser & Associates closed their office for the day and brought their collective talents to a Habitat for Humanity job site. June 10 was a day to focus on giving back to the community, company officials said.
It was an opportunity "to pay it forward and help others," vice president Eric Hohauser told his fellow volunteers at the Pontiac job site.
Some background: Harvey Hohauser & Associates is an Executive Search Firm serving private, public, domestic and international businesses since 1986. The firm has worked hard to support the success of its customers – private, public, domestic and international businesses – partnering with them to find talented leaders to fill critical roles for their executive teams.
This group annually takes a day to donate time and skills to charity. Habitat for Humanity gave the firm's employees a big assignment: The chance to aide in bringing together a four-bedroom home in Pontiac. It was a long day of tasks as vinyl siding, painting, installing baseboards and more. The work was motivating, employees said, and the team barely stopped for lunch, anxious to keep the momentum going.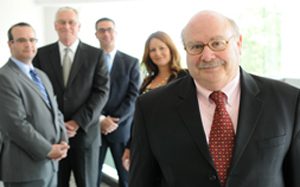 "We like to rotate our charities and try to touch all areas of the nonprofit community," said Ashley Picklo, Manager of Candidate Development, Not for Profit Group and coordinator of the day's charity outing. "Habitat Oakland stood out as being a great way to work in a team building setting all while being outside and paying back the community we support."
CEO Todd Hohauser, who stepped up to become the second generation to lead Harvey Hohauser & Associates, saw the day as a way to represent the mission, vision and values that the Hohauser firm practices daily. With community as the theme and a word brought up often, Todd Hohauser said he has learned the value of team building not only from his father and founder, but the many leaders he has met through the IIC Partners over the years.
Harvey Hohauser and Associates is a multi-generational family firm in Troy and proud affiliate of IIC Partners. For more information about the team at Harvey Hohauser & Associates, check the website at www.hohauser.com.