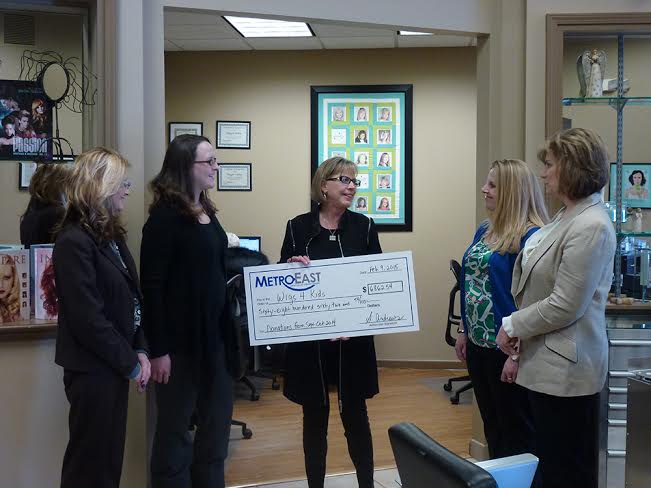 It is amazing how much one visit, one conversation or one moment can have. That's the case of the budding partnership between Wigs 4 Kids and the Metro East Chapter of Credit Unions.
Last fall, the credit-union group toured the Wigs 4 Kids' Wellness Center, learning all about how the St. Clair Shores, Mich.,  organization benefits children experiencing hair loss. Metro East representatives decided then that they would make a difference for those kids and Wigs 4 Kids.
Recently, the two met again. This time, Wigs 4 Kids opened its doors to representatives from the Metro East Chapter of Credit Unions to receive a generous check to help its mission. During the two-month period, the team raised over $6,000 to benefit children experiencing hair loss.
Wigs 4 Kids provides wigs and support services to Michigan children experiencing hair loss as a result of illness and treatment. The community resource is available to children and teens between the ages of 3 through 18 at no charge to them or their families.
The Metro East Chapter of Credit Unions is an organization of 35 credit unions from the Port Huron area down through Detroit, and throughout the tri-county area. The Charity Committee was formed in 2008 with the goal of collaborating with other credit unions to combine efforts and make a much larger financial impact to charities.
To date, its Charity Committee, chaired by Julie Donnellon and co-chaired by Paula Rose, has donated more than $250,000 to local organizations and raised awareness of the need to give back to the community, Metro East said.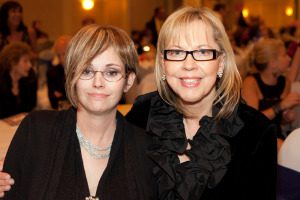 After learning about Wigs 4 Kids, the team at Metro East dedicated their fundraising efforts from September through October to the charity.
"When we visited Wigs 4 Kids, we were very impressed," Paula Rose, co-chair said. "We brought information about the program back to our Metro East Chapter of Credit Unions Charity Committee and we all agreed this was a worthy cause to support."
The chapter looks forward to supporting Wigs 4 Kids again in 2015 during the months of August-September.
"It is amazing to me the kindness & generosity of people and their willingness to serve others." Maggie Varney, Founder & CEO of Wigs 4 Kids said in a statement. "The Metro East Chapter of Credit Unions truly has the heart for our program, believes in the work we do and selflessly gives to support the children of our communities."