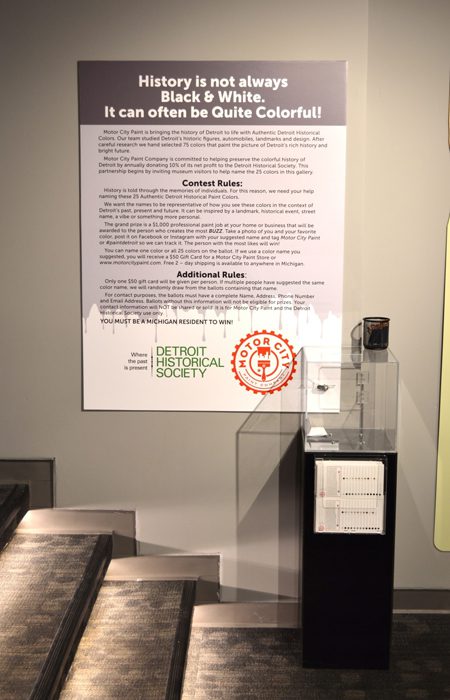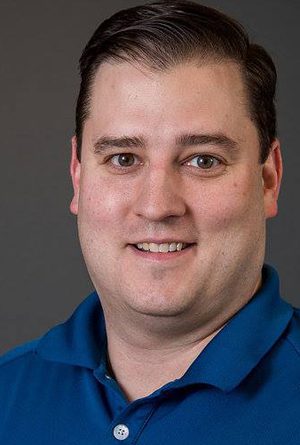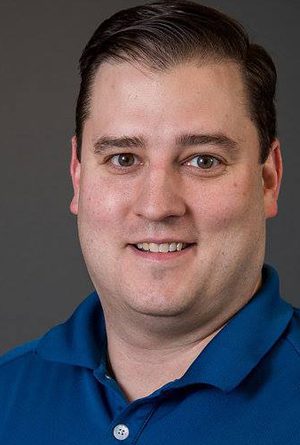 Like many who have grown up in Metro Detroit, Brian Eisbrenner identifies the Motor City with the colors of some of his favorite landmarks. There's the warm oranges of the Guardian Building, the iridescent green of the Belle Isle Aquarium tiles, the green-gold of the Fox Theatre.
To honor that history and bring it to life for homeowners, Eisbrenner through his business Motor City Paint has created a palate of historical colors inspired by Detroit and its suburbs. Now, Motor City Paint along with its partners at the Detroit Historical Society and Detroit Historical Museum is asking the public for help naming some of those soon-to-be iconic colors.
The new exhibit with the Authentic Detroit Historical Paint Colors palate launches Tuesday, January 9, at the Detroit Historical Museum in the city's Midtown neighborhood. Eisbrenner, who grew up in St. Clair Shores, hopes that Metro Detroiters will help Motor City Paint come up with some creative and historically relevant names for the collection.
The exhibit and contest runs from January 9 through February 28. People attending the exhibit can fill out a ballot with their suggestions for names for the 25 paint colors. Motor City Paint will select the winning names. One grand-prize winner, who will be randomly selected from all entries, will receive a $1,000 professional paint job. People whose color names are selected as winners will receive $50 gift cards for Motor City Paint, the company Eisbrenner's father started and he took over in 2016. (You must be a Michigan resident to win.)
In all, Motor City Paint created 75 historical colors inspired by Detroit's past, present and future, Eisbrenner said. The CEO said that his love of Detroit history also includes its business history, so he is inspired by important and historically relevant business leaders such as Henry Ford and Thomas Edison. "I've always loved history," he said.
Eisbrenner said part of the fun of this process of creating the historical colors came from visiting the sites around the city. This included the Detroit Athletic Club (designed by beloved architect Albert Kahn), the Packard automotive plant, Fort Wayne's well-worn barracks and buildings, the aged copper roof of the Book Tower and the glorious Fisher Building.
Some of the paint colors also came from longtime experience. Motor City Paint, which is based in Shelby Township and works with Shelby Paint & Decorating, has created colors for painters of some of Detroit's most well-known buildings, including the Fox. Having a hand in maintaining and preserving the city's most notable architecture is one of the best parts of his job, said Eisbrenner, who with Motor City Paint is donating 10 percent of net profits annually to the Detroit Historical Society, which runs the Detroit Historical Museum.
Tracy Irwin, director of Exhibitions and Collections at the Detroit Historical Society, said in a statement that the partnership with Motor City Paint will help to underscore the importance of history.
"History walks with us and often informs the steps we take," Irwin said. "Understanding where we came from helps us make more informed decisions as we move forward."