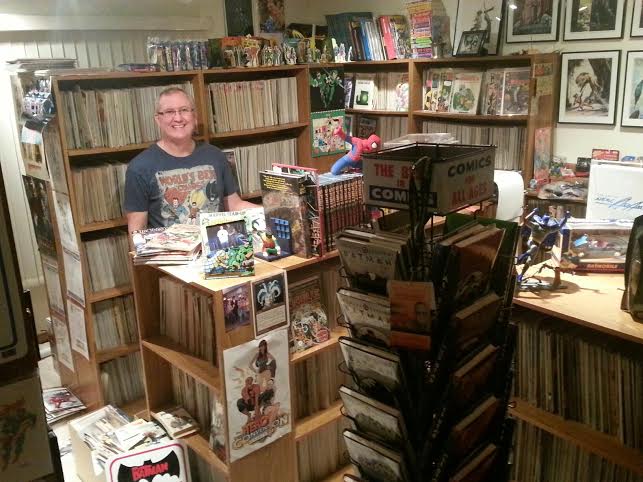 They say that humor is the best medicine – and that love of comics, reading and collecting has proven to be a life and now a career changer for Don Myers.
The Grand Rapids resident and longtime health care worker is a comic-book fanatic. To both highlight his massive collection and jump on a hot consumer trend, Myers is opening his first retail location in February 2016.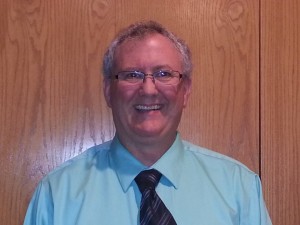 The Comic Signal will be a home for comic book lovers and enthusiasts. It will also offer other comic related items as well as a venue for popular board games such as Settlers of Catan and other collectable card games.
Myers is opening The Comic Signal at a time when comics sales are growing with new titles, diversifying audiences and seemingly endless tie-ins with blockbuster movies and TV series. Myers signed a long-term lease with Vredevelt Properties, a real estate company located in Grand Rapids.
"I've loved comic books all my life and collected them since 1973 so naturally, they're a huge influence on my life," Myers said. "I love the stories, the characters and the artwork. I love every aspect of comic books, and I'm thrilled I can share my passion for this fantastic storytelling art form with other fans. The time is right to open my first store and my family and I are excited for this opportunity."
Myers plans to sell comics and graphic novels, incorporating a portion of his own 29,000-book personal collection. Myers will also offer other comic book paraphernalia and figurines in his 2,500-square-foot storefront at 4318 Plainfield Ave NE. In addition, Comic Signal will maintain extended hours on weekends to provide fans of popular board and card games a space to play and interact with one another.
"Comic book shops are becoming more and more popular. Those that have opened appear to be doing very well, some even expanding into new markets. In part, this growth is the result of the massive popularity of comics- and graphic novel-based movies and television series such as The Avengers and The Walking Dead" said Tom Peterson, Associate for Colliers International|West Michigan's retail team. "As always, we're excited to bring another new business to Grand Rapids, but especially one as unique as The Comic Signal."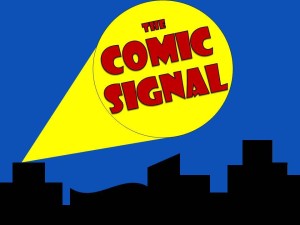 The Comic Signal will be open Wednesday through Saturday from 11 a.m. to 7 p.m. with extended hours Friday and Saturday. Myers said Wednesday is the biggest day in the world of comics because it is the release day for each week's new issues. Because Myers wants to keep his inventory current and focus on keeping his business local, he has no plans to open an online business.
According to comicbook.com, comics and graphic novels saw a more than 5 percent growth from 2014 to 2015. And between September 2015 and October 2015, the most recent data available, comic book sales grew more than 20 percent. In 2014, six of the Top 20 grossing movies were based on comic books.
In contrast, 2006 saw only two of the Top 20 grossing movies based on comics, according to a Fortune magazine report in October. The highly anticipated "Star Wars: The Force Awakens" – which has multiple comic book tie-ins – has already broken ticket sales records since the movie's official opening Dec. 18.
Colliers International-West Michigan is a privately-owned commercial real estate and property management services firm with specialties in office, retail, industrial and investment properties. Founded in 1995, the company comprises three offices and 68 professionals.