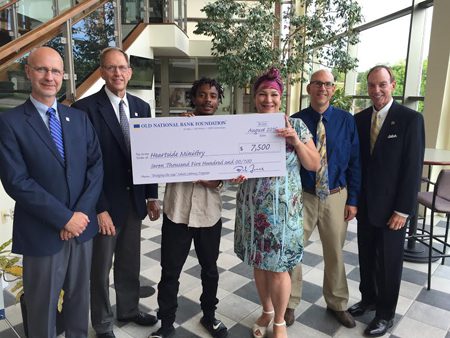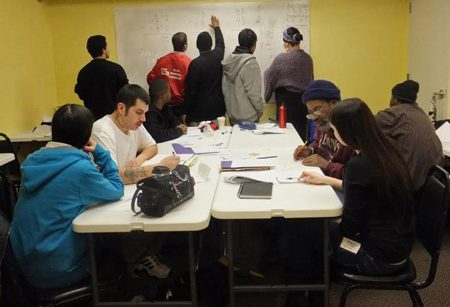 Having an education is not only essential to having a successful work life – it is an essential part of having a well-rounded personal life as well.
That is why one local bank is going out of its way to ensure that its community has the resources, support and more to make sure that all residents have access to education and the opportunities it offers.
Executives from the Grand Rapids office of Old National Bank recently welcomed representatives from Heartside Ministry to the bank's regional headquarters in Grand Rapids to provide a check for $7,500. The money is being donated to help spur Heartside's successful General Education Development (GED) program.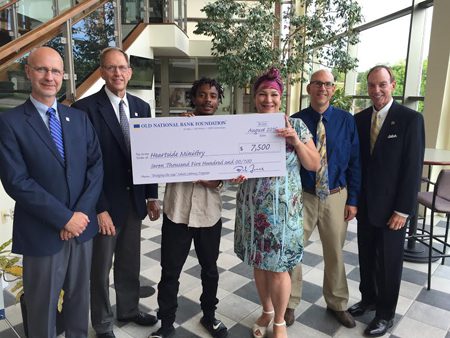 The GED program at Heartside conducts more than 150 sessions each month and maintains a 90 percent success rate. GED classes allow neighbors to get their high school equivalence degree so more job opportunities become available to them.
The donation comes from the Old National Bank Foundation, which is the philanthropic arm of Old National Bank and has awarded grants totaling more than $10 million dollars over the past 10 years to essential nonprofit organizations.
"Old National Bank is extremely proud to support Heartside Ministries," said Joe Kiser, Old National Bank's Community Relations Manager. "The work they do in our community is vital to the continued prosperity of West Michigan. … We believe in being a responsible corporate citizen. This is one way we are able to contribute and we hope to inspire others to do the same."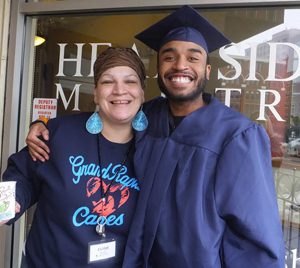 The GED program continues to be a successful endeavor for Heartside Ministry, and one that is demonstrating results, say organization officials.
"Every week, I am inspired by our GED graduates and the tremendous obstacles they overcome," says Heartside Ministry's Rev. Andy DeBraber. "They are improving themselves, their families, and our city in ways that will have long-lasting impact by growing as people, heading to college or seeking employment."