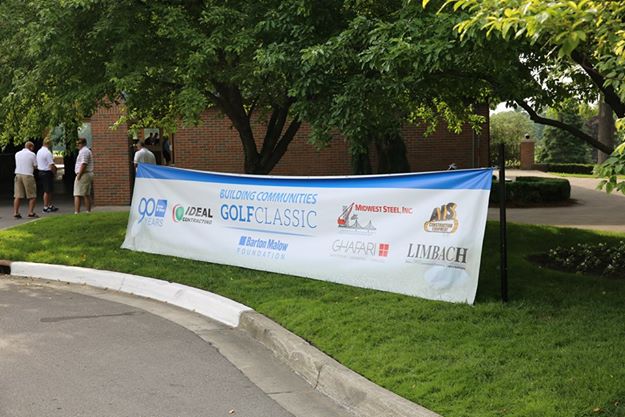 There may be few finer ways to bond with your co-workers than a game of golf. It's a great walk that allows you time to talk, play and spend time together in a substantial way.
That game gets even better when you add some fund-raising opportunities for outstanding organizations. That is the theme behind the first-ever Barton Malow Foundation Building Communities Golf Classic, which took place on June 23 at Meadowbrook Country Club in Northville.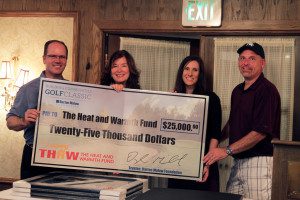 For over 60 years the Barton Malow Foundation has been active in supporting the communities where we live, work and play. Aligned with Barton Malow Company's core purpose the Foundation wishes to help build our people, projects and communities.
This year, the Barton Malow Foundation in partnership with our chosen charitable benefactors, The Heat and Warmth Fund (THAW) and Habitat for Humanity – will support the first annual Building Communities Golf Outing.
Since 1985, THAW has been assisting Michigan residents facing an emergency energy crisis. The number of households that need utility assistance grows each ear. Last year, THAW distributed over $14 million in energy assistance to 15,000 Michigan households. Recipients of THAW assistance include the elderly, unemployed, underemployed and disabled individuals who have found themselves in an energy crisis. More than 70 percent of households have a child or senior in the home.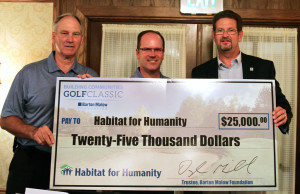 Habitat for Humanity has a vision to end poverty housing by providing a hand up to families. The process seeks to empower families to be homeowners, who otherwise would never have an opportunity to own a home.
This year, the Foundation celebrates 60 years of community giving, and has been formalized as a 501(c)3. At the Golf Classic, THAW and Habitat for Humanity Oakland each were presented with $25,000. The event also recognized its first Community Builder Award, in which Midwest Steel was given $5,000 to Gleaners Food Bank on behalf of the Barton Malow Foundation.
Aligned with the Barton Malow Foundation, Barton Malow Company, which is headquartered in Southfield, this year also is celebrating 90 years of successful business in the Detroit region, Michigan and nationally.
The family-owned and operated company leads North America as one of the top performing contractors in market specialties such as automotive, education, energy, federal, health care, industrial and manufacturing and special event facilities. The firm was founded in Detroit in 1924 as the C.O. Barton Company. It has 12 regional offices across the United States, employs approximately 1,300 team members, including 600-700 tradesmen, and has annual revenues exceeding $1 billion.
Currently, Barton Malow donates an average of five percent of its pre-tax earnings each year to charities and foundations across the country, with more than $2 million donated in the past eight years.