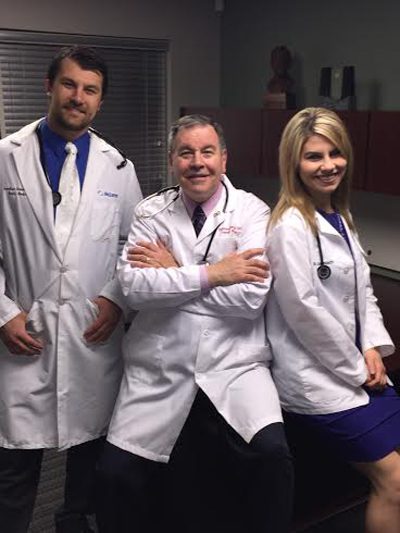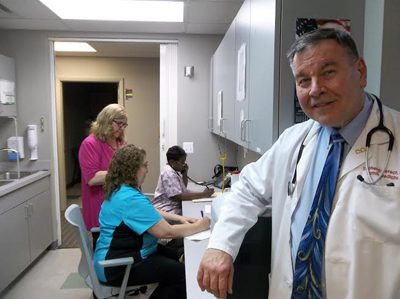 When it comes to a family company, it can be difficult to figure out how to get a millennial involved in a long-standing business, especially one as organized as a medical center.
But it was a challenge that Dr. Stephen M. Swetech, DO, FACOFP, was eager to take on, mostly because it involves his two favorite future partners – his son and daughter.
Recently, Swetech re-opened of the Stephen M. Swetech, DO, Medical Center PC at 43600 Garfield Road in Clinton Township.
Originally opened in October 1998 by Swetech, it became a Beaumont Hospital facility in April 2014 with Swetech as the doctor in charge. He missed owning the practice and decided to leave the Beaumont system and re-open as the Stephen M. Swetech, DO, Medical Center.
While a sole practitioner for over 29 years, Swetech hopes to soon be joined by his son, Jonathan, who is a graduate from MSU College of Medicine and a first year resident in family medicine in McLaren Macomb Hospital, and his daughter, Maria, who is a third-year osteopathic medical student at MSU College of Medicine. Both have volunteered and worked at the clinic throughout their developing years, helping with clinical and administrative duties, especially computer assistance.
"Our goal is to provide comprehensive, compassionate, affordable medical care to Michigan's residents," says Swetech. "I want to give back to the community and the osteopathic profession, which has been so generous to me. I wish to leave a legacy to my family, patients, and Michigan of quality care and with the lessening of my fellow mankind's suffering."
"We would like to expand the clinic to run 24 hours a day year round, providing staff is available, and continue to be the site of choice for our patients to bypass the ER," Swetech said. "We wish to leave a positive mark on Macomb's/Michigan's medical history for the world to view in awe."
Previous to becoming his medical practice office, the building was occupied by Curious Child Day Care, the first day care center in Macomb County.
Dr. Swetech is Board Certified in Family Medicine, Addiction Medicine, and is now certified to provide Geriatrics, and Occupational Medicine. He has unlimited licensure in Michigan and treats all ages and genders. He is mainly responsible for bringing the MSU School of Medicine Satellite office to the Macomb College Campus.
Swetech teaches physicians in training and is a clinical professor for Michigan State University of College of osteopathic Medicine. He is also the president of MSU College of Medicine Alumni Board. He is affiliated with Troy Beaumont, Mclaren Macomb (formerly Mt Clemens General), and Henry Ford Hospital Macomb (formerly St Joseph Hospital of Clinton Twp, Macomb).
Jerry Allen, owner of Allen Maintenance Co. in Trenton says Swetech is the doctor he trusts the most. "Despite the fact that I live in Trenton, approximately 50 miles one way, Dr. Swetech has been my doctor for more than 20 years," says Allen. When people ask me why, I simply tell them that it's because he provides me with the personal, caring, quality medical attention that I require. He's just the best!"