There are a few things that are synonymous with Detroit: Cars, music, history and  love of a good party, especially one that combines all three of those elements.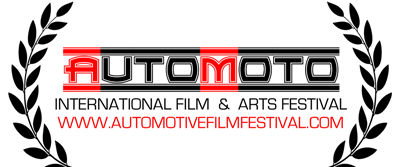 On May 28-30, three Detroit venues will host the first AutoMoto Detroit International Film & Arts Festival, a one-of-a-kind event that celebrates automobile history and all of the ways people show their love for their vehicles.
The AutoMoto team – World Class Motoring, Islay Events, Quicken Loans and Opportunity Detroit – have put together an eclectic and energetic three-day festival. Venues including Cinema Detroit, The Fillmore Detroit and the Madison Theatre Building will have a full schedule of full- and short-length films and appearances by auto artists, designers and personalities.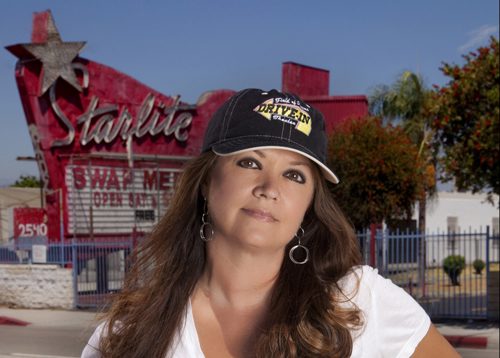 One special guest will be April Wright, a filmmaker whose documentary touches on one of Metro Detroit's coolest auto hangout spots, the drive-in theater. I have a special fondness for one of her movie stars, the Ford-Wyoming Drive-In theatre, located at the border of Detroit and Dearborn. This iconic ozoner, built in 1951, at one time held the title of the largest drive-in theater in America.
"It's one of the most beautiful original towers in the country," Wright said of the Ford-Wyoming, subject of a History Press book and a part of her movie.
Wright will be showing her film, "Going Attractions: The Definitive Story of the American Drive-In Movie," and discussing how drive-ins are still growing and thriving. Here, she talks about her inspiration, her admiration for Metro Detroit's ozoners and what's next on her schedule.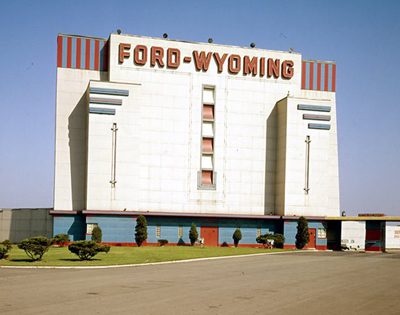 Q: The film must attract some interesting characters; what kind of people do you meet when you do these screenings?
A: There are some drive-in fanatics out there. It's their thing, and they're obsessed. You have a lot of baby boomers who remember going to the drive-ins. And you have people even in their 30s and 40s who remember going as kids. They still love those memories. It was really a huge part of American culture if you grew up in the 1940s to the 1980s. You pretty much went to the drive-in as a kid. Today's generation, the drive-in isn't a common experience growing up. That's kidn of weird. It's a cultural loss.
Q: How are drive-ins doing as a whole? What did you find making your movie?
A: People are surprised that there are still drive-ins. There's a new base of fanatics. And there are more open drive-ins than people realize; many of them are thriving. It's really come full circle – just like when drive-ins were originally popular during the baby boom after World War II – families coming back. The concept has evolved over the years, when it went from a place for families to a teenage hangout to a gang hangout. Now it's back to families and the original things that made them popular.
Q: Why are drive-in theaters so resilient?
A: It has to do with the movies and indoor theaters as well. Hollywood has gone through a cycle, too. In the late 1970s and early 1980s, indoor theaters started multiplexing, creating these 1,000-seat capacities, huge screens in huge auditoriums. It was based on the idea of movie spectacles. We went into this whole market segmentation of wanting 15 screens, different types of movies, niche audiences. It's funny that now that it's evolved in the other direction – all of these niche audiences are being served by television and streaming. Now, Hollywood is making what are classically drive-in movies: big action movies, superheroes films where you don't have to pay a bunch of attention to them and they look great on a big screen.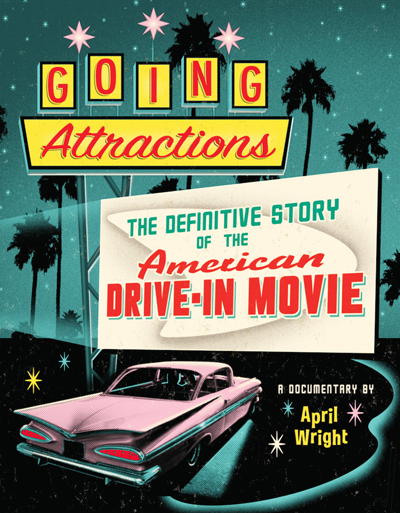 Q: How has the switch from film to digital projectors gone so far? A lot of people worried it would be the death of drive-ins because of the expense.
A: We mention that at the end of my documentary – wondering what will happen with the digital revolution. Now we know largely what happened. About 10 or 15 drive-ins have closed; the conversion cost is one of the reasons why they've closed. For some owners, they decided it was time to move on and they didn't want to make the re-investment. People really thought we'd love hundreds. But there are still about 340 drive-ins left; about 300 of those have converted to digital. There's also new drive-ins being opened; one in Texas opened a couple of a weeks ago. There's definitely opportunity that the digital projection brings as well – it makes the picture look so amazing and it deals with issues of residual light. There also are used digital projectors now available, so you could see more people get into the business.
Q: One of your new projects is a film about indoor theaters. What inspired that idea?
A: That's what you see on the exhibition side of the business – everybody's geared toward novelty or premium experience. To compete (with services like Netflix,) indoor theaters have to give you an experience you can't have at home. That is why you see the upscale or premium experience: there's high-end food and drinks. You can pick your seat ahead of time. Novelty exhibition also is coming on with more 3D films and IMAX. That's the idea of giving people a bigger experience.